$$$ EXCEED , 4 shafts - lizard wrap, mezz extension $$$
---
Quote:
Originally Posted by
alanvo
Got a nice Exceed cue with 4 shafts,
4 shafts (all Mezz shafts) all comes with Kamui Original M tip
1. hybrid pro 2, used, heavy bluing
2. wx700, some bluing
3. hybrid alpha, this hit a few racks at best, very minimal use, no bluing on shaft, some minor bluing on ferrule, probably got it from the case, very new
4. mezz hard maple shaft, same condition as (3), very new
all shafts are still more than 13mm.
wavy joint
upgrades:
real lizard wrap
mezz extension (ebony)
PM me offers on this baby. Looking for cash.
Photos: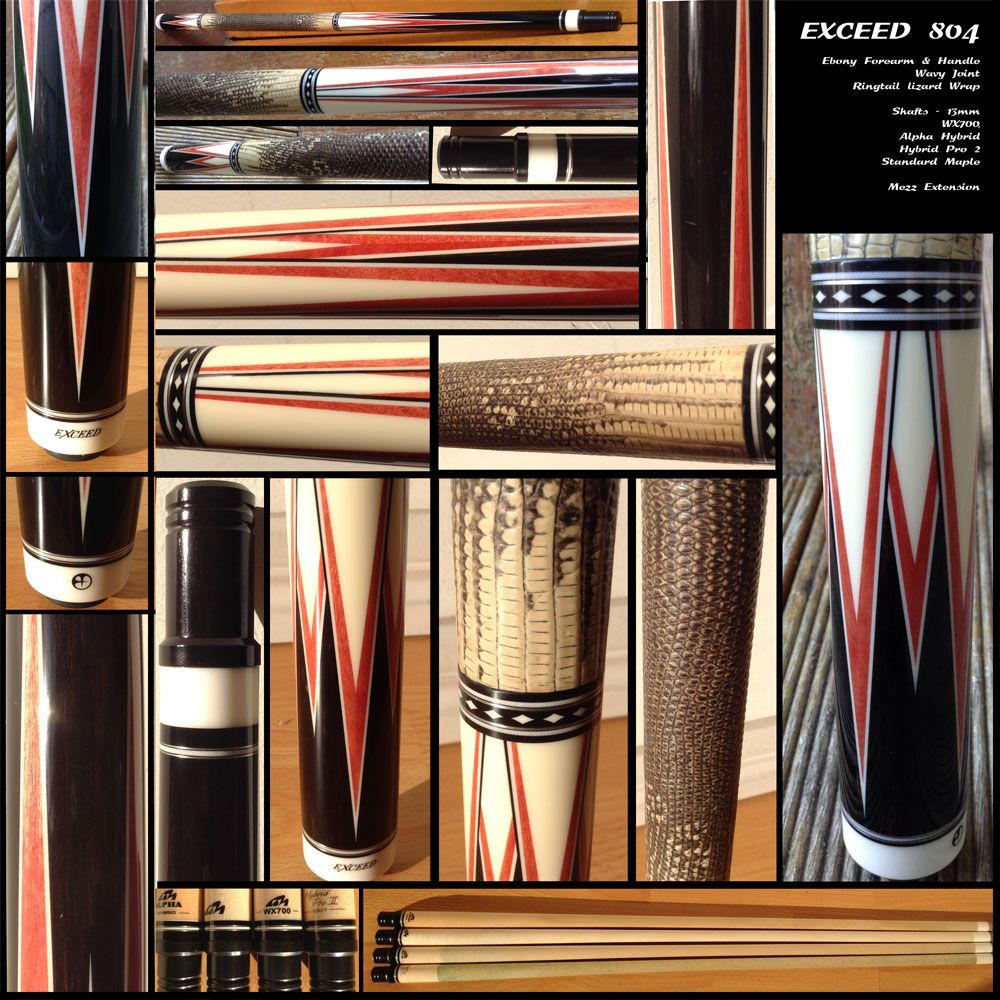 Close ups:
Link
More photos:
http://bit.ly/1aPQHZk
Would you sell a shaft or two on its own?
Comments