ThailandBilliard.com
supplies all billiard products & accessories including billiard cue & equipment, shopping, pool cue sticks, snooker & billiard tables, gloves, cue cases, snooker & billiard balls, table cloth, Players, Predator, Mc Dermott, Lucasi in Thailand.
About Us - ThailandBilliard.com
---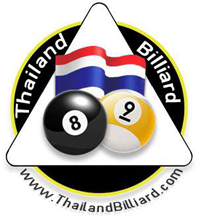 We have a
Pool Cue
for every player... With one of Thailand's largest showroom selections. Why go anywhere else? One piece, Two piece, bridge, jump cues, break cues, wood cues, carbon shaft cues. We have your cue in stock.
Tel: 0828888548
Email:
sales@thailandbilliard.com
Store Hours: Mon to Fri 10am to 8pm, Sat and Sun 10am to 5pm
Comments