Hi, I am listing this cue for a friend....all I can say is this cue is beautiful, and I wish it was mine--lol....
This cue is a real eye catcher, it has ebony in both the forearm and butt, loaded with ivory and straight as an arrow with both shafts...it has five floating points of what appears to be tulipwood and Ivory- same pattern is repeated in the butt sleeve and split ivory ringwork in all positions...The onle place I can find any wear is on the very end of the butt cap...it has a few small marks, no chips or dings....from a foot away the cue looks brand new....
Now for the details-
* butt--29 inches including bumper
* shaft 1- 4.0oz 12.8mm Ivory ferrule (small scratch) with Lepro tip -
* shaft 2- 3.8oz 12.8mm Ivory ferrule with Lepro tip -
* Bobby's 3/8-10 flat bottomed pin
* Joint protectors are included
* shipped in a 1x2 case
Asking $ 2000 obo shipped

.
Here are the pics- I apologize in advance for the large images, I have to say these pics dont compare to how good this cue looks and feels in person.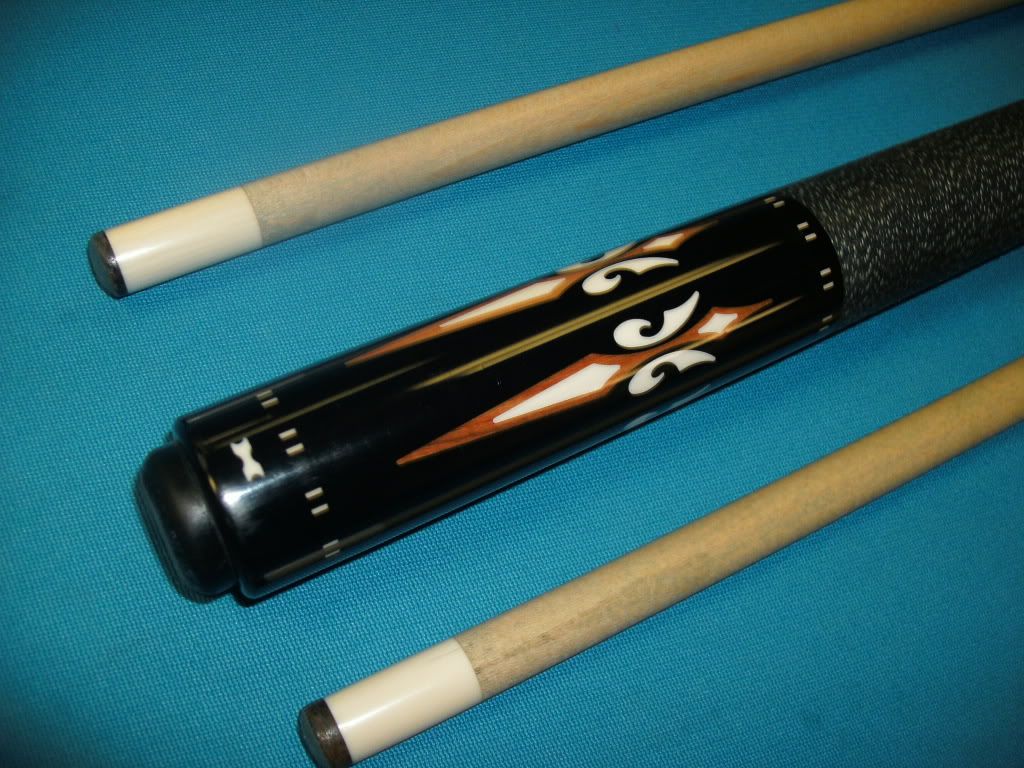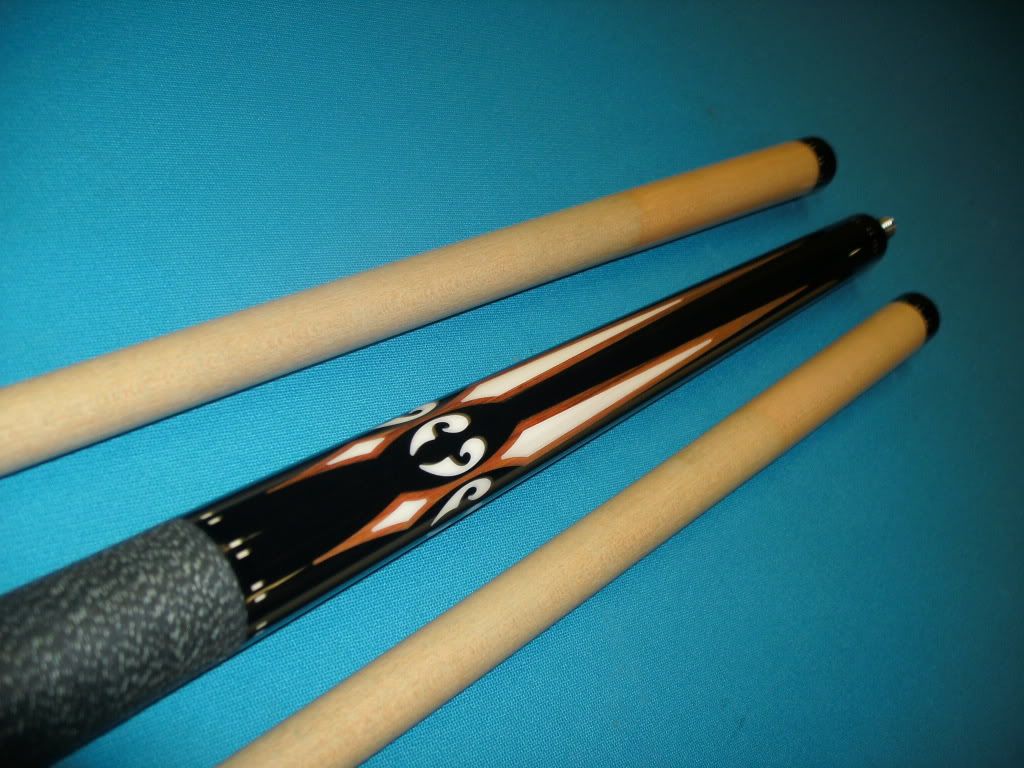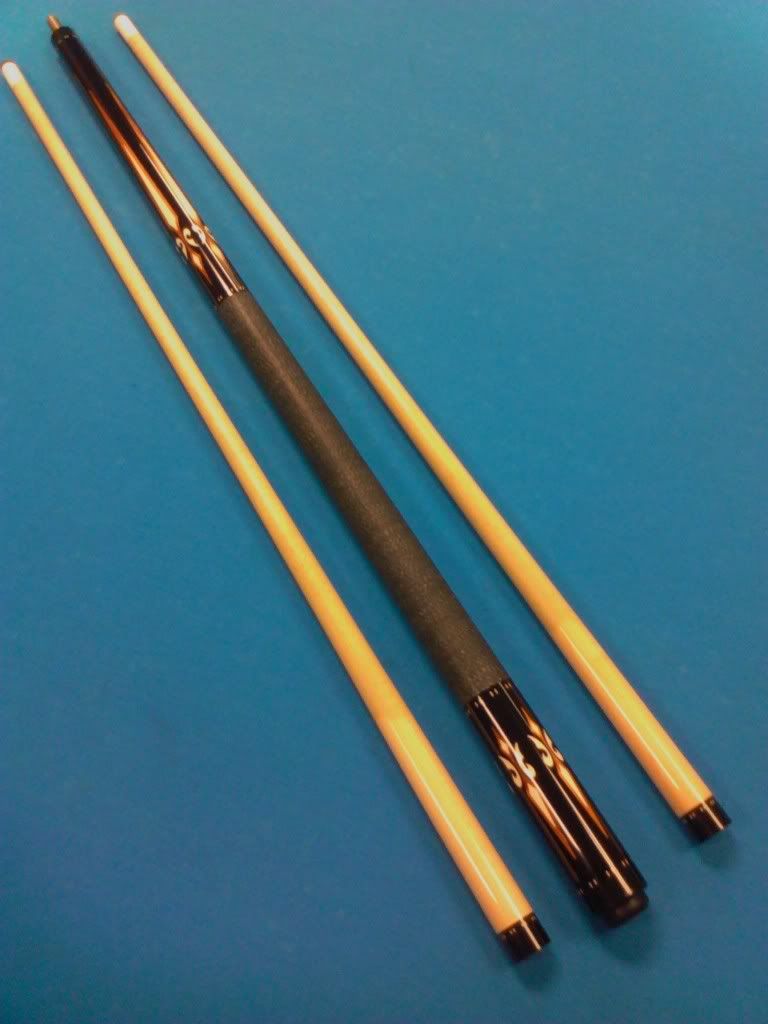 Thanks for looking...