AzB Gold Member
Gold Member
Silver Member
High End Custom Mike Bender Box Cue Set with Jump Break cue $11500 Shipped
Here's a beautiful one of kind box cue by Mike Bender with a custom Bender Jump Break cue
specs for the cue:
An acacia burl forearm that is cored with ebony for a sweet sweet hit! The forearm is inlayed with 5 long EXOTIC box points outlined in 3 veneers.
Each box is inlayed with a genuine silver bar and 2 silver diamond inlays (see the pictures)
The handle of this beauty is made from black walnut burl with an ebony ring on either end.
The handle is inlayed with 10 EXOTIC boxes outlined with 3 veneers that are overlapping into the burl forearm and buttsleeve.
The 10 exotic boxes also have silver bars with silver diamond inlays that pierce each bar (see the pictures)
The buttsleeve is acacia burl with 5 EXOTIC box inlays with 3 veneers around them and each box has a silver bar and diamond inlay piercing it.
Ringwork at A,B,C,D,E are classic Bender rings that consist of 4 silver rings bordering EXOTIC and ebony checkered rings
The fancy Box Mike Bender butt weighs 17.2 oz and is 29inches long
The joint is a flat faced EXOTIC sleeved over the ebony core with Mike's 3/8x14 joint pin. Marked "Dunham-Bender Alaska"
The 2 original shafts weigh 4.0 / 13.1mm - 4.0 / 13.1mm - are 29 inches long with ferrules that are EXOTIC with layered Moori tips. Both shafts are test hit only.
The Bender Jump Break has 2 shafts
The butt weigh in at 16.65 oz and is 29" Long
The 1st playing shaft weigh in at 4.05oz, 13.0mm with exotic ferrule
The 2nd Breaking shaft weight in at 4.05oz, 13.05mm with Linen phenolic Ferrule
Comes with plastic Bender joint protectors.
Also included a custom Whitten 3x6 cue case with double straps.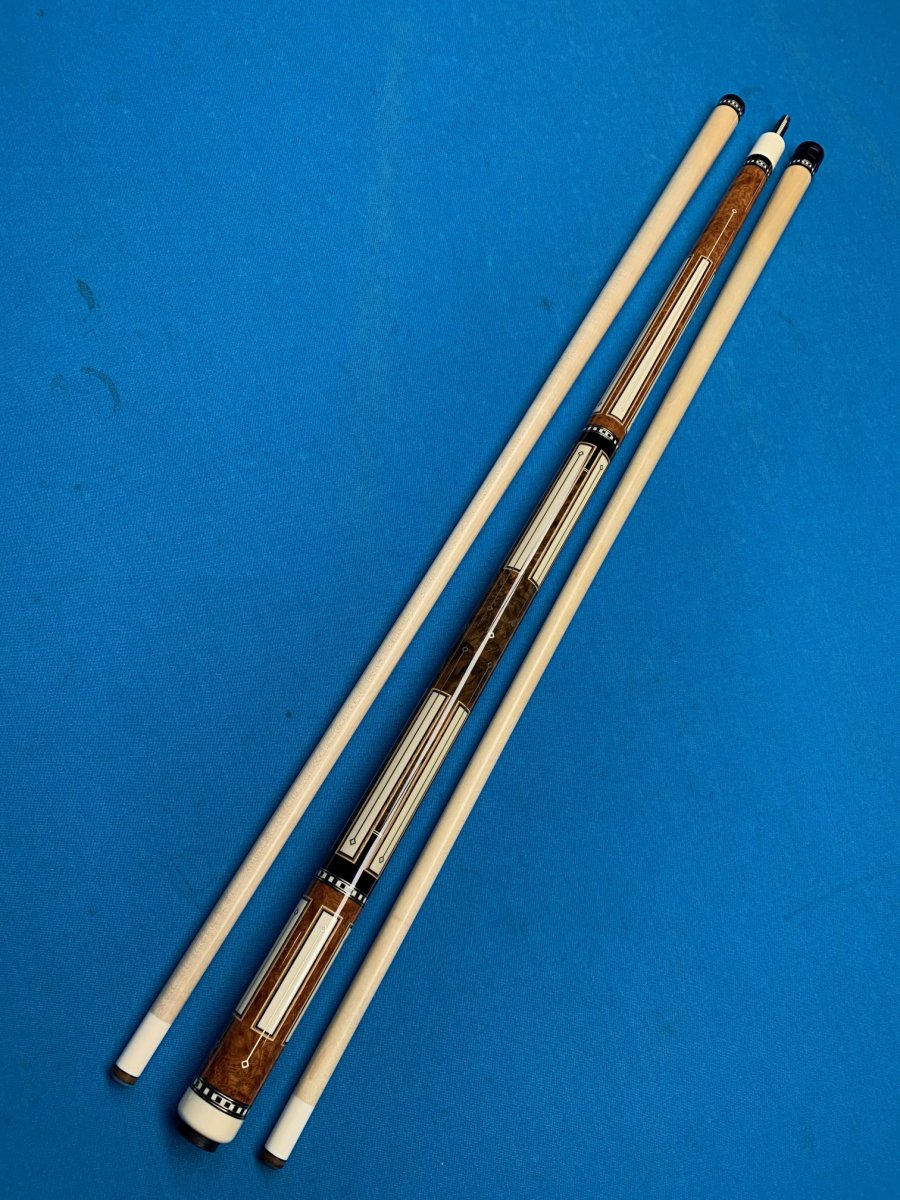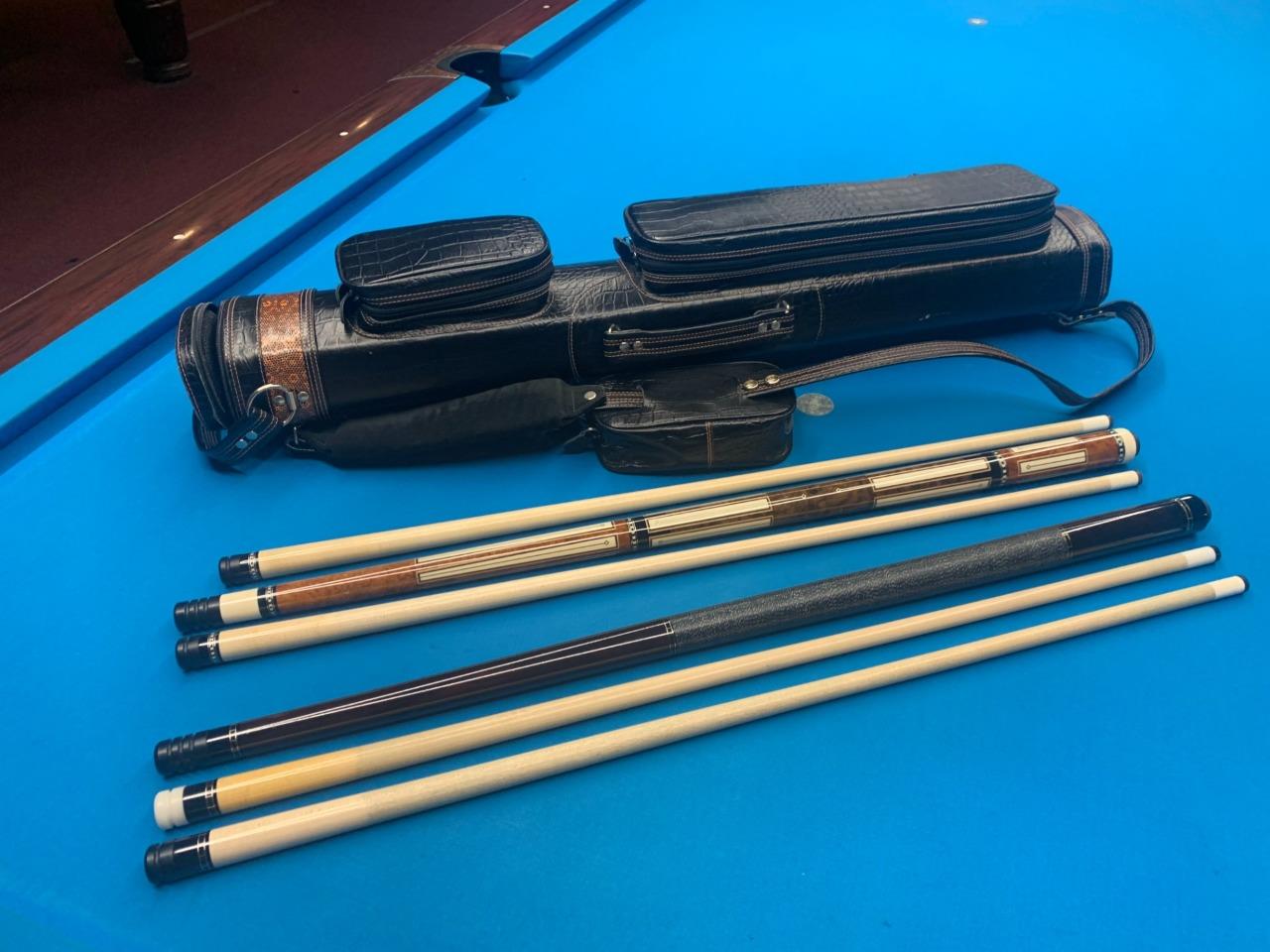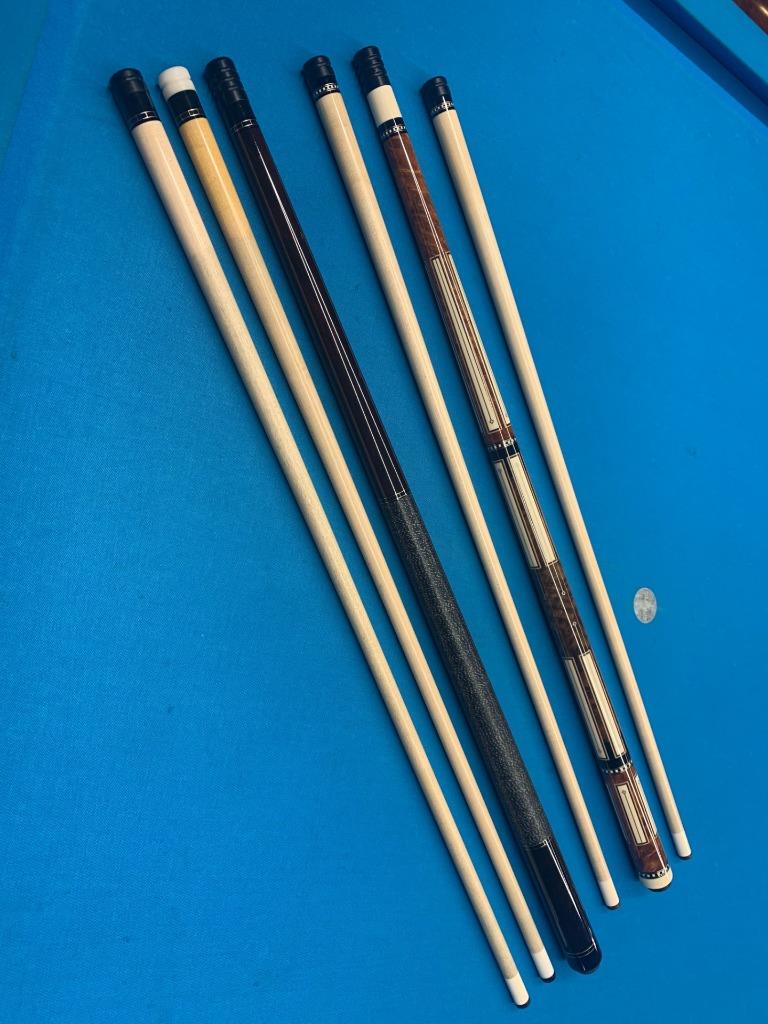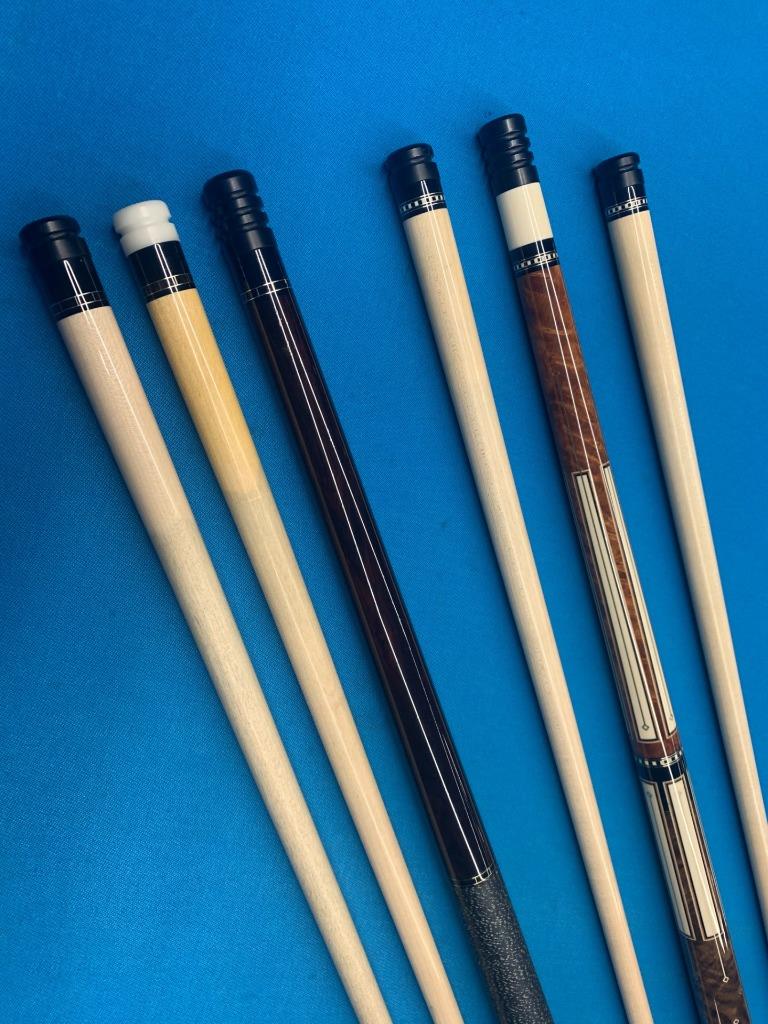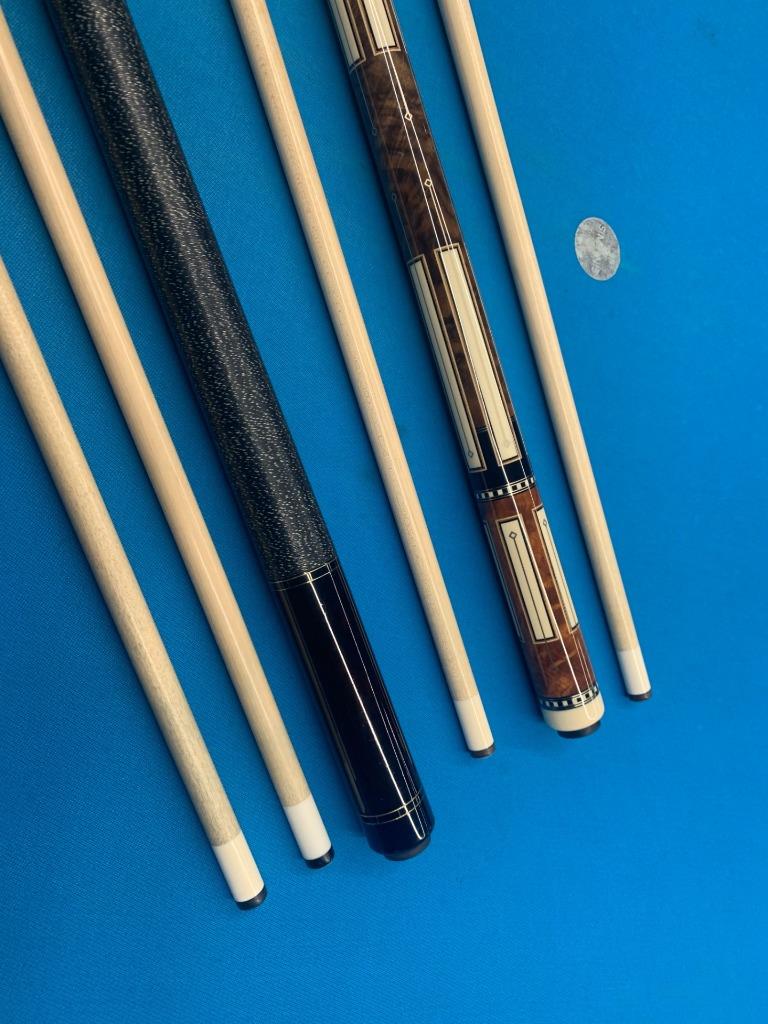 Last edited: