Owner of Gate City Billia
Silver Member
Date Has Been Changed to September 4th
This tournament is the 1st annual Bob Wolfe Memorial tournament. Bob passed away recently from Covid related complications. We will raise money to honor Bob's legacy with proceeds going to the Randolph County Hospice. To raise money, we will have a silent auction with 100% of the proceeds going to the charity. Please contact me (Don Liebes) at (336)312-7207 if you have anything you could donate to be included in the auction (goods or services worth $100 or more) We will also donate 25% of the entry fees and Calcutta. Cash donations will be accepted.
1st place will win paid entry in the 2021 International 9 ball tournament
plus
cash from the remaining 75% of the entry fees and Calcutta. The number of places that will receive payouts will be determined by the size of the field.
Please see the flyer below for detail and the rules/format follows.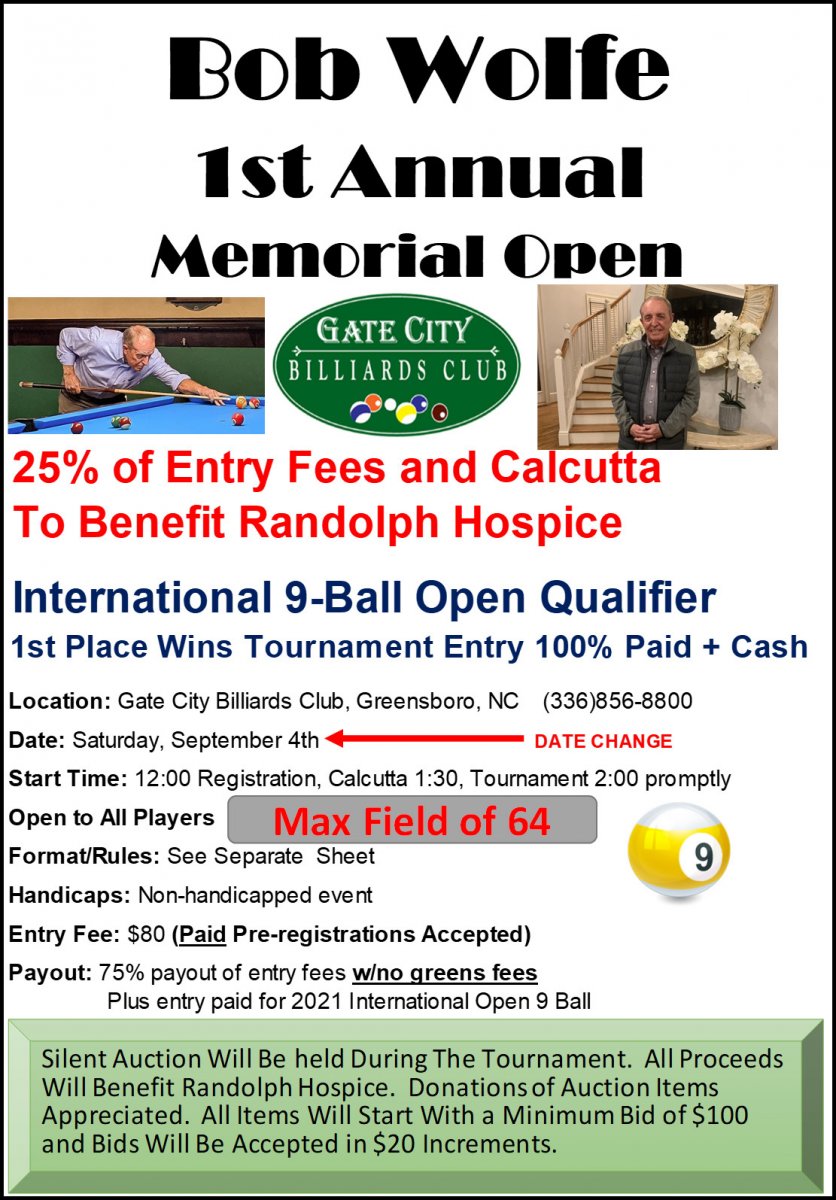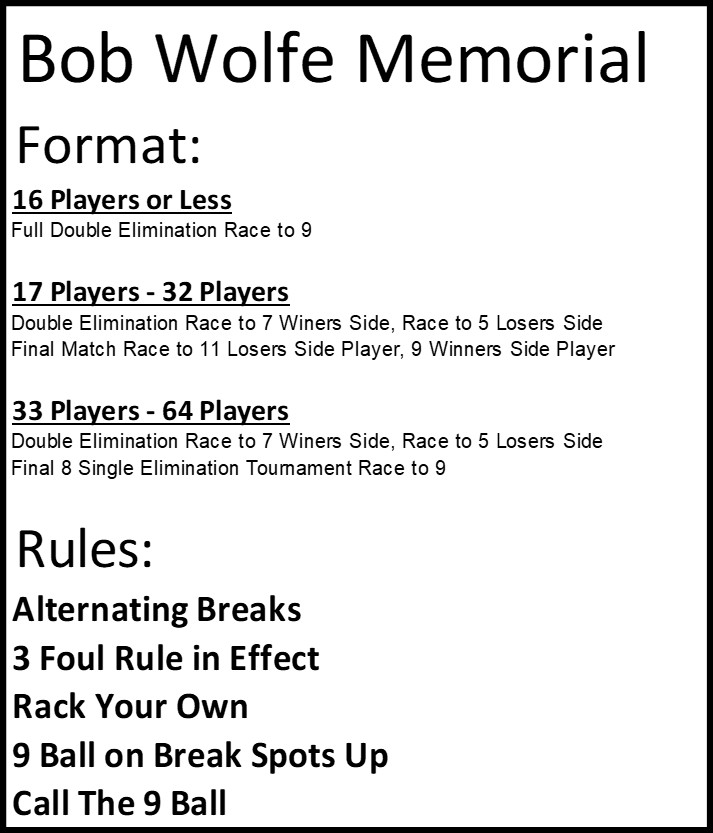 Last edited: