It don't mean a thing if it ain't got that ping.
Boogie's RDS Journey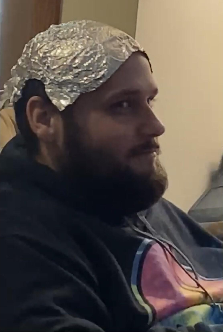 ​
I'm not big on New Year's Resolutions, but this is my attempt at one. I want to improve my game and see
Exam IV - Runout Drill System (RDS) found at billiarduniversity.org
as a good vehicle to do so. In this post I plan to document my progress through the RDS system. I will be starting at level 7. I have a feeling it may be a bit low, but some quick progress at first might help get the ball rolling. I plan on going up to the next level when I can win 8/10 games at each level. This is a little more stringent than the system suggests, but I don't have much else going on and want to make the most of this practice. My goal is to get to be solid at level 14. I'd like to eventually surpass this, but this might be biting off more than I can chew in a year. I don't plan on stopping at a year though so we'll see how far I can get.
I guess I'll give a little background. We had a few cheap sears type pool tables when growing up. They had slate (though it was pretty thin) and were the light weight home type that would wobble badly if you bumped into them. My mom and dad both played casually and were actually pretty good. I messed around like kids do starting when I was about 6 or 7 but never got any kind of skill, but pool was always a fun thing to do with friends. I met Jimmy, a friend who was into pool when I was 14 or 15, his dad had a much better table with RED cloth!
I was still bad but we had a lot of fun. We would do stuff like gamble at 3 ball for nickels with friends. We usually only had maybe a dollar or less to play with, often from taking in pop cans, but some of those pots could end up in the $3-4 range! When I was a teenager I met some other friends and we used to hang out a few nights a week at the local pool hall (description later). I never got good, but did have some improvement. In college me and my buddy Josh used to play at a bar, we didn't drink but played at least 3 times a week, usually teams, but we started getting a lot better. Still not a world beater, but we could beat a lot of the casual players and sometimes even the good bar bangers. Fast forward to my mid 20s, hadn't played for a few years, but my wife and I started going to a small local hall (three 7' Valley Tables, an 8' Valley, a 9' snooker table, and a 9' carom table with horrible fuzzy humidity filled cloth). We joined some APA style league (teams of 3) but it had a different format than they do now. This is when I (and my wife) started becoming students of the game. Learning english, safety shots, ball in hand, watching DVDs and reading books. That hall closed too. I took several years off (8? who knows time flies) from playing until I got my table last January or February. I've been playing a lot. I've always loved the game but honestly not having a table or a real pool hall feels like it has held me back in the past. My wife, my nephew, his friends and I play quite a bit.
The Setup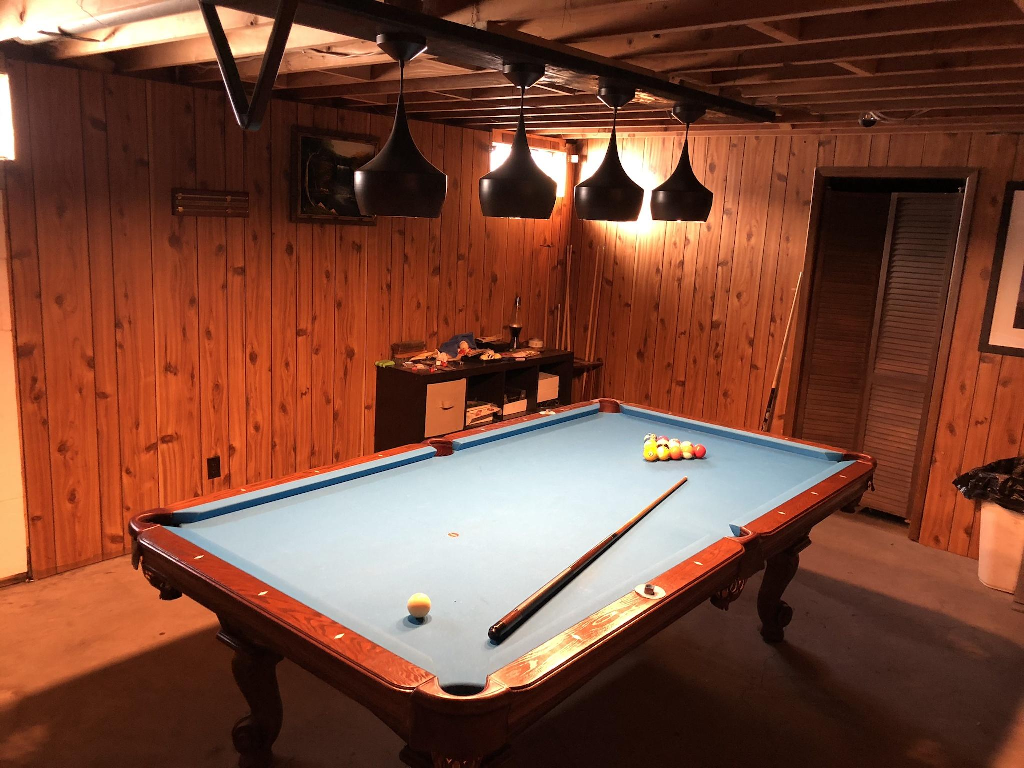 ​
Here's the location this will happen. It's an oversize 8 (8.5' x 4.25') Olhausen Anniversary table. Made around 2003 and purchased last year used for $1200. I leveled it and installed Simonis 860HR. It plays great, but everyone knows about the Olhausen rattle. It's a good table and a lot of fun to compete on, but it will mercilessly end your runs if you get sloppy. It's definitely not bucket pockets! Ignore the grime, it's due for a good brushing.
The Stick

​
I'm going off memory here, but I believe I purchased this in about 1995 or 1996 with money I saved from my first job ($5.25/hr). It came with a case and cost me either $300 or 350. I purchased it at Clean Shot, which used to be our local pool hall/laundromat. It was a pretty neat place, had a laundromat in one side and a pool hall in the other side. They also had bar type food, iced tea, and the best lemonade that teenager me and friends had ever tasted. I forget the exact number, but there were probably 15-20 7' bar boxes, along with a snooker table and two 9' tables in back. Those were for the real players and gamblers, so teenage me never ventured back there. They also had a jukebox, a dart area and an arcade area. Sadly it closed after the owner (hell of a great guy) passed away and it eventually got kind of filled with criminals in there. There's not much crime here, but somehow IIRC there were a few stabbings there so everyone stopped going. It used to be an entirely safe place where parents could send their kids without qualms. I don't know for sure, but this was also the time meth started making an appearance in Iowa so that could have something to do with the stabbings.
I would have never dreamed of purchasing a stick from a catalog without feeling it back then. It wasn't the most expensive or the most fancy, but I loved the simple elegance of the wood grain and the leather wrap. It felt as good in my hands as the more expensive options. I got a
Hsunami kielwood shaft
with matching ring a couple weeks ago, but for 25 years I always played with the original rock hard maple shaft. It's still dead straight but I wanted an upgrade. I'm glad I did, the Hsunami looks, plays, and sounds great. The old McDermott has served me faithfully and even though I've bought a few more expensive sticks I always end up back with it. It just feels right you know? It's simple but click the attachments if you'de like a larger view.
The Tip and Chalk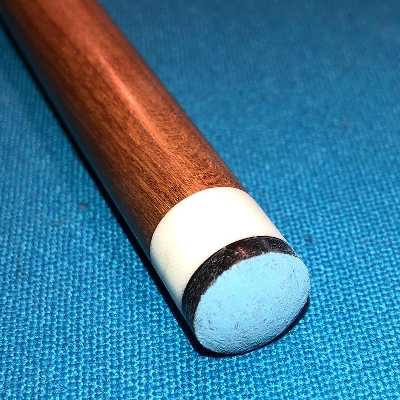 ​
I use a Hard Ki-Tech Tip. I love how they play. At first they feel a bit rubbery, but after breaking with it for about 20 racks, they settle in and feels perfect from then on out. It holds chalk well. Speaking of chalk, I'm using Lava chalk. It's actually great chalk, but it has pieces of pumice in it that are the size of sand. To me, this ruins the chalk as the pumice pieces scrape the chalk off the tip. As a result I end up picking the pumice bits out with a little pocket knife when they rear their ugly little heads. I probably look like a fool doing so, but it's worth the inconvenience to me as I really like how the chalk plays and coats the tip. Just my luck, I find the perfect chalk for me, but I have to piss with it every 6 racks or so.
I hope I'm not being too wordy here, but I thought it might be good to give an introduction. When I start the actual drill part, I'll try to post some interesting situations that come up without going overboard. I'll try to keep a score sheet so I can post some info and maybe at some point compile it in a relevant way. Hopefully it will be a fun post to follow along with. Remember, pool is supposed to be fun!