AzB Silver Member
Silver Member
Players sign up link:
https://forms.gle/abbQd3j22dJRm6dHA
$5,000 Added Buffalos One Pocket Open.
The Buffalos One Pocket Open, presented by Buffalo's Billiards, Joseph J. Long, Diamond Billiard Products, and PoolActionTV, runs from November 16 through November 19, 2023.
Express One Pocket Rules will be used; more information will be provided soon.
Races are to 3 on the winners side and 3 on the losers side; this is double elimination, with the finals one race to 5.
$5k in prize money added to the entrance fee of $200.
The players receive 100% of all entry fees, additional funds, and auction proceeds!
On Thursday, the auction begins at 7 p.m., and the tournament action follows right away!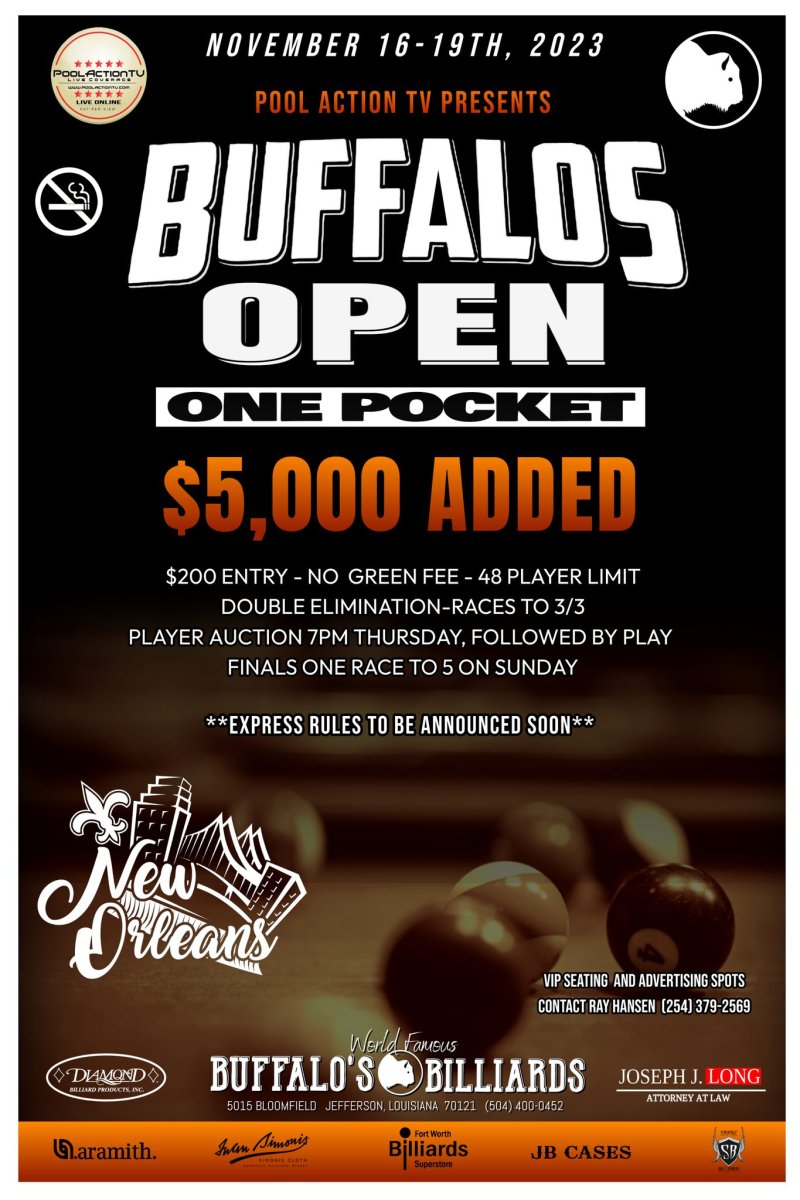 Towne Place Suites, 1 mile from the venue, hotel room block discount link:
https://www.marriott.com/event-rese...link.mi?id=1696377630396&key=GRP&app=resvlink