Sock it to 'em!
Silver Member
Up for sale is a beautiful Chad Carter Custom Cue!
This cue was just refinished, re-wrapped, re-tipped, and had the shafts re-worked. It really is a nice and razor sharp hitting cue!
Forearm: Cocobolo (really nice!)
Points (8): Holly with Amboyna Burl pointed re-cuts
Wrap: Golden Tan Bull Leather
Buttsleeve: Cocobolo with White Phenolic Buttcap
Joint: Stainless Steel 5/16-14 w/Brass shaft inserts
Joint Collar: White Phenolic.
Joint Rings: Black Phenolic A,B, C, D, and E
Handle weight: 14.88oz.
Shaft 1 of 2: 3.91oz. (12.7mm), 12 5/8" Pro Taper
Shaft 2 of 2: 3.95oz. (12.6mm), 13 1/8" Pro Taper
Cue Tips: Medium-Hard Laminated
Ferrule: White Linen Phenolic
Complete Cue- Balances: 19 3/8" (both shafts) from the butt cap end
Overall Weight: Shaft 1 - 18.79oz. Shaft 2 - 18.83oz.
The forearm on this cue is really nice! The points pop, and the wrap really compliments the overall look of the cue.
This cue's hit is really stiff. Razor sharp thin cut shots!
It's yours for
$OLD
shipped (lower 48 states)!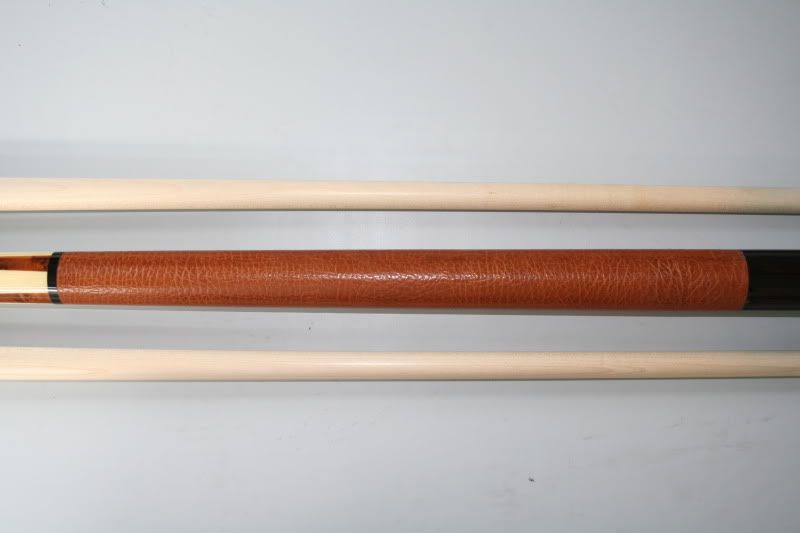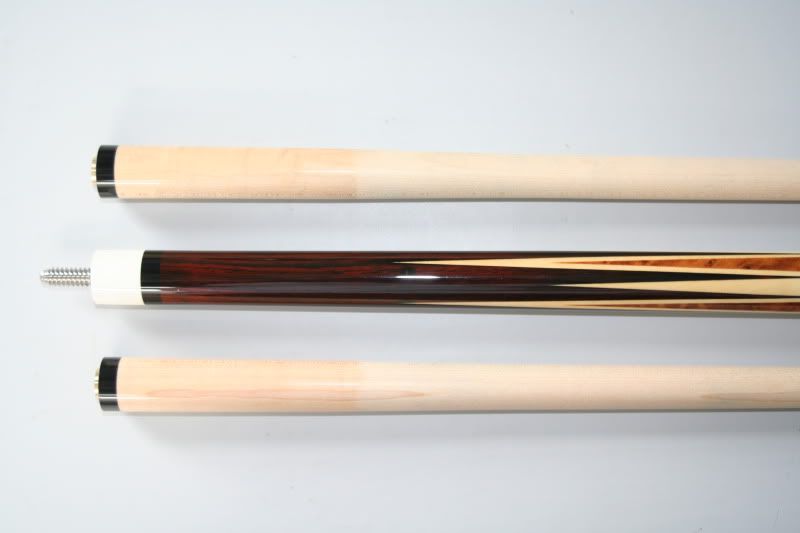 Last edited: