So, I have been wanting a ball polisher and see the usual professional equipment and a range of diy buckets to Gold Crown. My son just turned 15 and wants to be an engineer, so I started showing him Youtube vids and pictures of lots of different ways to build one and challenged him to come up with a design. His main two criteria were to not use a polisher as the oscillation makes the balls jump or crash into each other - depending on the design and also that each ball had it's own pocket vs all loaded on a pad and bumping into each other.
We set a budget of $100ish. We took a different path than I have seen others take - how it works is still TBD.
We bought a $22 20" box fan because it met his requirement of smooth spin and it is already in a box and already comes wired with speed controls.
We removed the blades and filed the spindle down to slide inside an insert nut that we drilled the threads out of and press fit with epoxy a 12" plywood plate ($12 from Lowes) covered with carpet. The shaft was D shaped and it retained some of that after filing it down. I dipped two toothpicks in epoxy and hammered them into the gap to tighten up the fit. Seemed to work really good. I have built golf clubs and they are an easy insert fit (not press fit) and glued with epoxy. You can hit golf balls at 100mph and the ground and they don't fail. I feel pretty solid about the connection of the polishing plate. I would have liked to thread it on, but the D shaped shaft didn't permit that.
Under the plate is a fiber gasket to set it off some space from the motor. For that, we used a round furniture pad with adhesive on one side. Drilled a hole in it and pressed it down the shaft and adhered to motor. That was free from the junk drawer.
We will staple over it a used microfiber towel so the carpet acts as some cushion and the towel is better for polishing.
We could have gone with an 18" plywood circle, but were. concerned the fan motor might struggle with the load. We plan to encapsulate fan into more of a wood box and have a top that has holes drilled in with carpet strips so the balls each have their own pocket. It will run 5 balls at a time
Early progress pics showing the plywood polishing plate and some bracing on the back of the fan to keep the motor stable.
Whatever it is, it is. He is getting his feet wet with design and building and that is the main goal. Maybe it will work - or maybe we will learn something and try again - or maybe I'll buy a Diamond when we are done...LOL.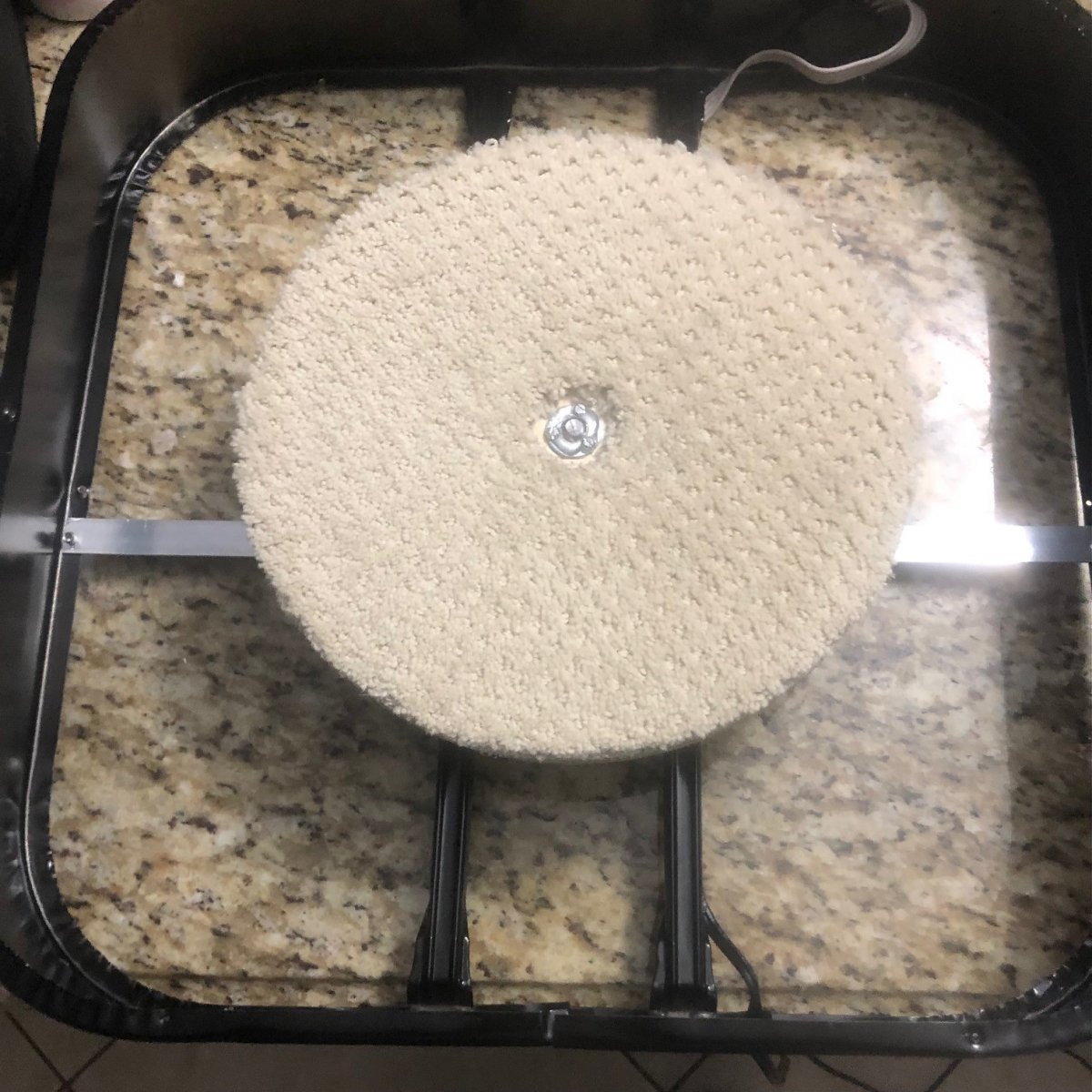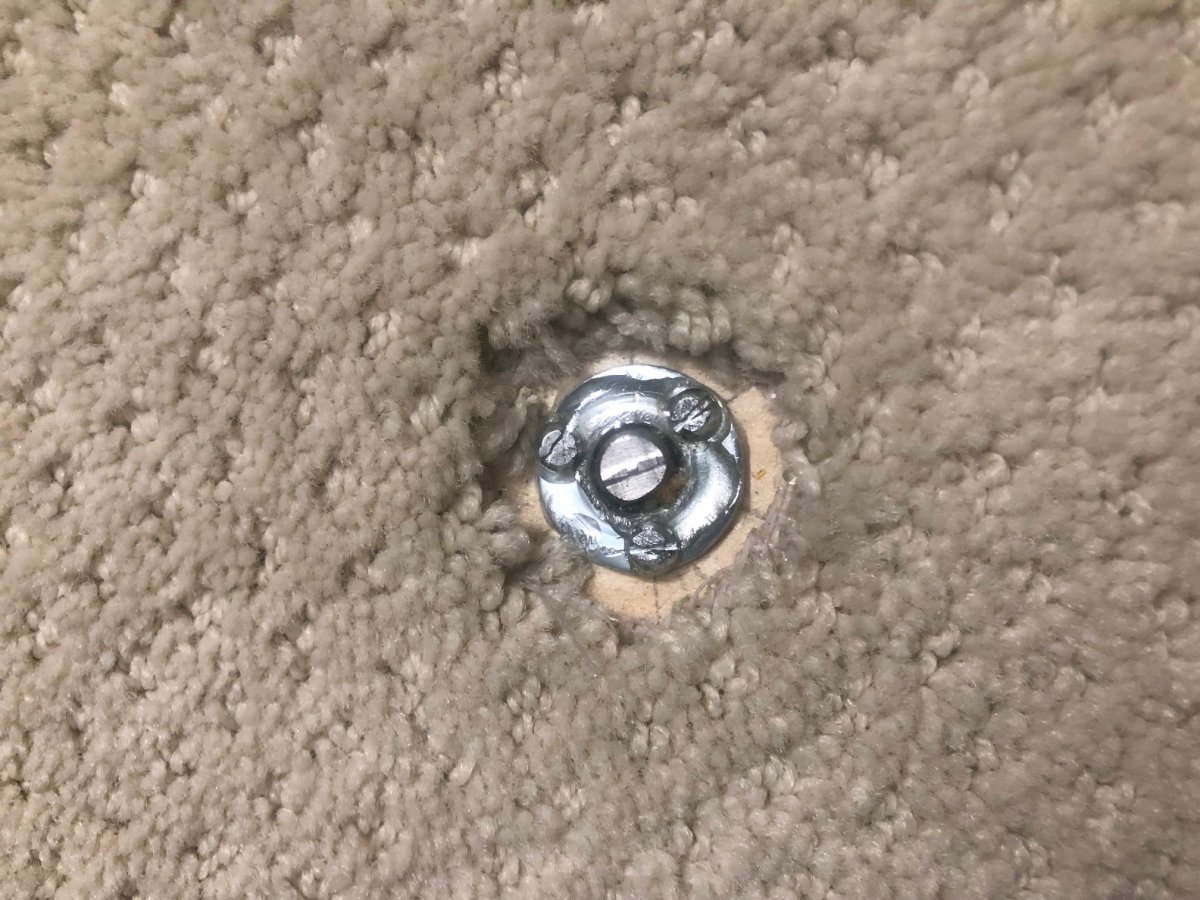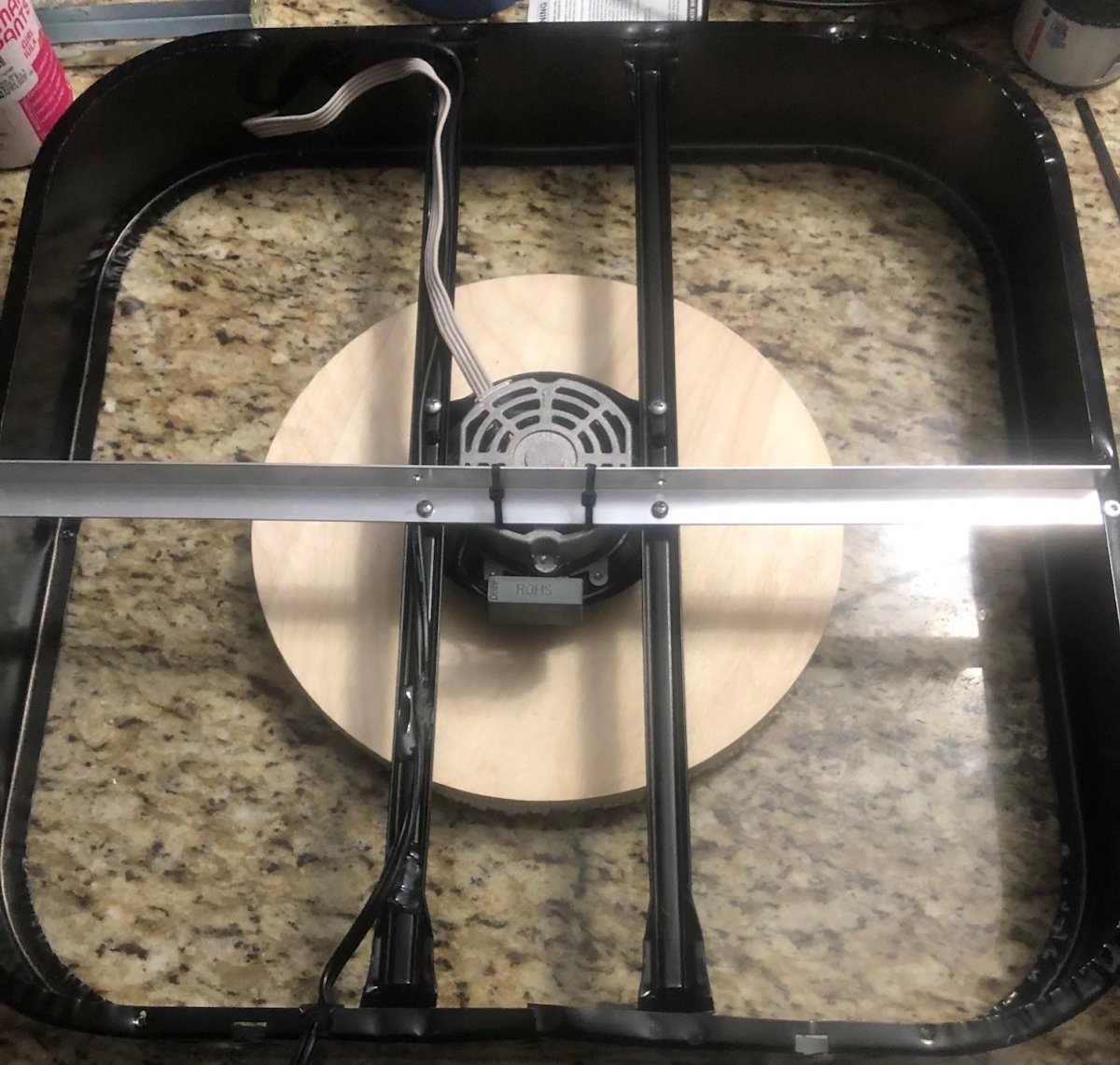 Last edited: