Hi, I have two almost new Roger Pettit shafts, both are straight as an arrow and look and feel new....

Shaft #1- 3/8-10---12.875mm, the weight is a whopping 4.3oz...Kamui Med tip
Shaft #2- 3/8-10---12.875mm the weight is 3.7oz....Lepro tip

I am unsure of the ferrule material on both shafts.

I measured the shafts tonight and they are both 29 inches long.
I did notice that the shafts do seem to have a slightly different taper, maybe one hits stiffer than the other, only speculation on my part but they are SWEEEET!!!! and are from one of the best cuemakers around.

I have included pics to better describe the silver ringwork..... I would like to apologize in advance for the large images---Photobucket has been acting up lately and this is the best I could do....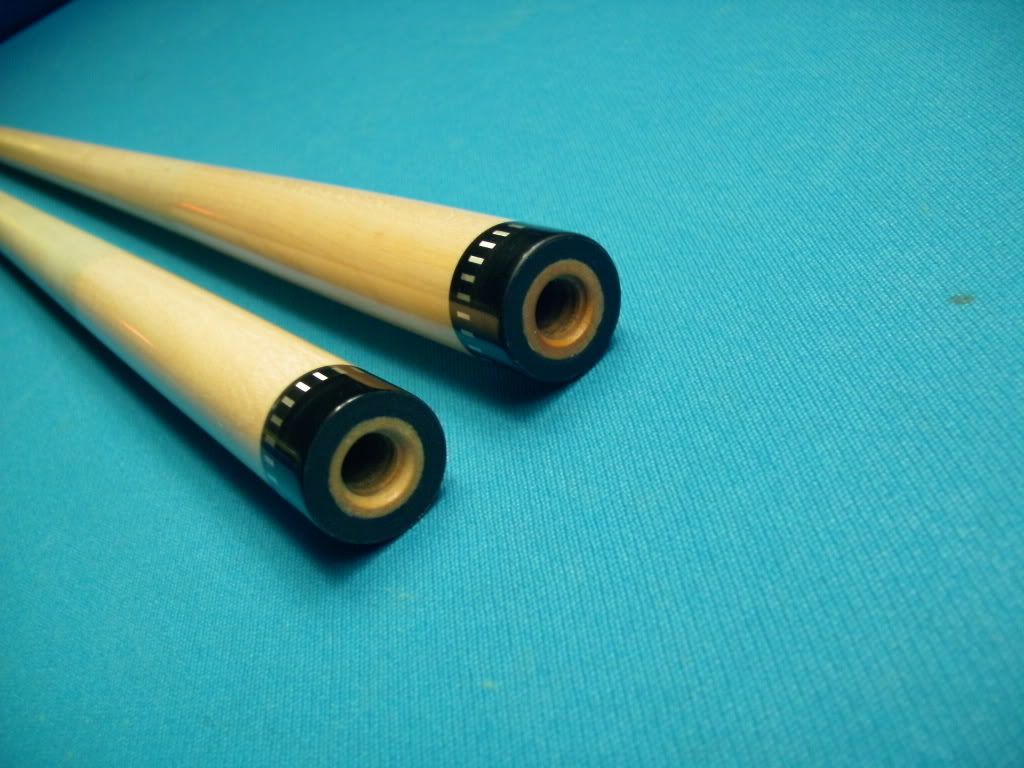 I am asking

$100 each

for these beauties.
Thanks for looking....