AzB Gold Member
Gold Member
Silver Member
>>>> FS 2013 Barry Szamboti Tuxedo Hoppe Cue -- Perfect In Every Respect <<<< For sale is a

2013 BARRY SZAMBOTI tuxedo hoppe cue

(

cue #578 as per Barry's LOA

), which is

PERFECT IN EVERY RESPECT

. The veneer colors are black, white, black and white. The cue has a total of 28 Ivory inlays, including 24 in the butt sleeve.

The wrap is seamless black elephant.

The joint is piloted Ivory with Ivory dashes on both sides of the joint. The shafts are 100% and dead nuts straight. This cue is in 100% condition.

The specs are:

Butt length = 29.0 inches

Weight: 19.2 oz. with one shaft and 19.1 oz. with the other; the butt alone weighs 15.1 oz.

Shaft diameters: 13.03 mm and 13.01 mm.

The solid Ivory joint protectors were made by Barry and cost $500.

SOLD, SOLD, SOLD in all

CASH

deal!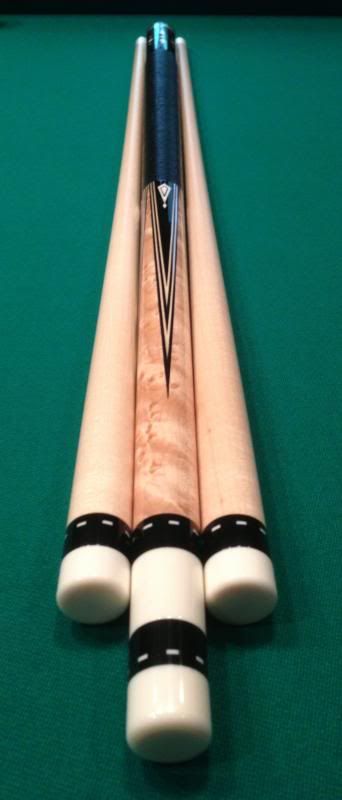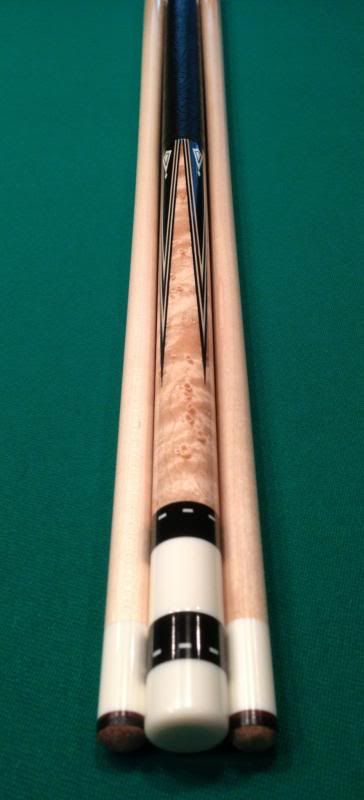 Last edited: