I have a Mcdermott M11B Hustler sneaky pete cue for sale or trade it has been refinished by Mcdermott and has had its lifetime maintenance performed meaning the following has been done if applicable...
1. Check structural integrity
5. Replace tip
8. Clean butt
2. Resand shaft
6. Clean ferrule
9. Redress wrap
3. Clean shaft
7. Adjust weight (19 oz.)
10. Overall cosmetic evaluation
This cue looks brand new, never chalked and never hit a single ball. Im asking $125 obo and am open to trade offers.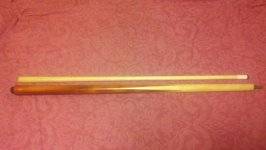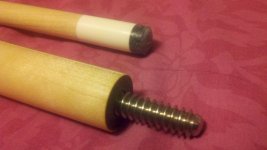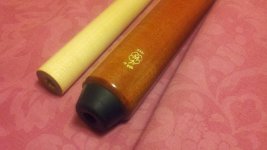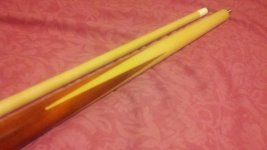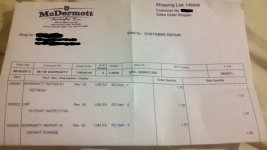 Last edited: