I dont normally post much here.. although I do read fairly regularly. My knowledge is nowhere near on the level of some of you. I like the older Abe Rich cues, and I have a few Hueblers and Meuccis...(and others).. But here is my deal. I bought a cue from Goodwill online... thinking it had the appearance of an Abe Rich cue.. Today, I received it... and other than the bumber and buttcap , it just doesnt match up to most of what I have seen.
I am going to try to post some pics... but the brief description is as follows.
56" in length
No weight bolt. When the bumper is removed, there is a black mark.. I am not sure if it is a #1 in magic marker, or just a black mark.. but it does appear to be magic marker.
The shaft is short, and is stamped on the end (where the ferrule should be) with a "12" in a circle ( I assume this is the shaft diameter) it is not threaded for a ferrule and had a slip on tip on the shaft when it arrived.
The cue is inlaid to look like a Sampaio, with the shield and lots of inlaid dots... BUT, it appears to be a full splice cue with 4 very sharp points.
The joint is 3/8-10 piloted. with a brass pin.
The inside of the joint collar also appears to be threaded, but there is nothing to thread it to.. (possibly just from the cutout and not actually threads)
The shaft pilot is brass.
The ringwork on the shaft matches forearm, so I feel relatively at ease that the shaft is original to the cue..
Any ideas? I am going to TRY to include the pics..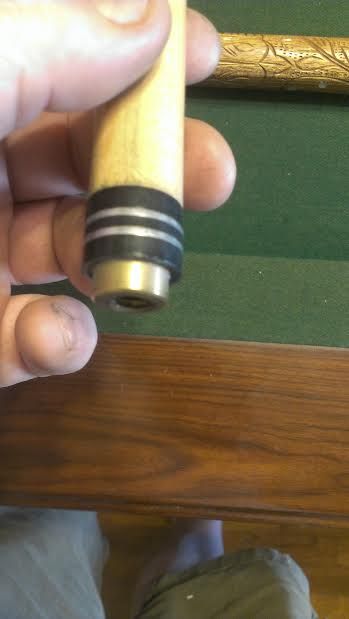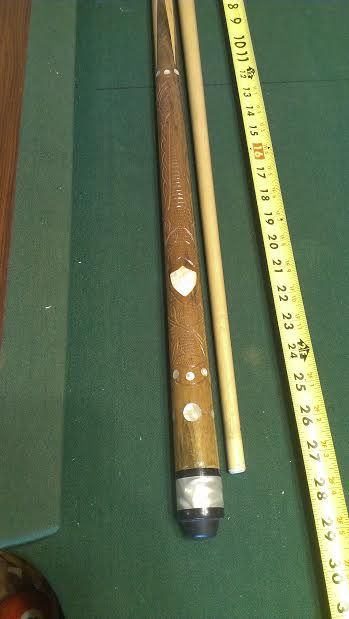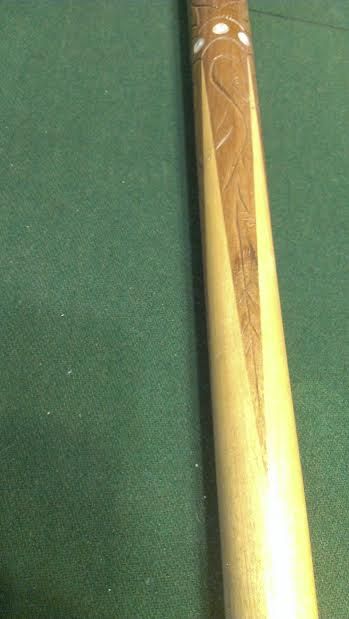 Any info or input would be appreciated. Thank you in advance.
Last edited: