AzB Silver Member
Silver Member
During the the late 1940's, Ralph Greenleaf called Lancaster, PA home.
He lived above Speros Hampilos' American Bowling & Billiard Parlor, at 153 North Queen Street, in Lancaster.
These were dark days in Ralph's life as he was known to be a common drunk.
There were at least three billiard rooms on this block during Ralph's days here.
Although he had an undeniable thirst, it was reported by a friend of his, Harold Kauffman, that Ralph could still run more than 250 balls.
This 100 Block of North Queen Street was completely demolished in 1969 to make way for a failed redevelopment project.
The picture of the Cue and Cushion, the last of the downtown pool rooms, was taken not long before the ball and chain ended a phase of history legends and lore.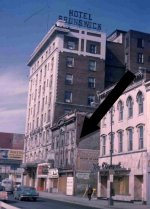 153 North Queen Street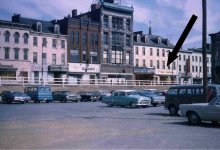 The old Cue & Cushion.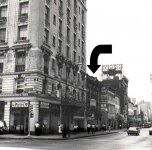 A different look at North Queen Street.