I have a box case and two sneakys for sale. buy them all or individually.
1. 2x2 box case. nice case with no damage. 70 delivered
2. Varney conversion. I sent him a butt end and he converted it to a break jump $135 delivered
3. Hoppe ring sneaky. THis is a fine cue. Shaft is old growth and straight. Butt end is off so little you wont notice but thught i'd mention it.
$175 delivered. 19 oz . approx 12.73mm new Kamui soft tip. The third photo is the J/B. If you want it all, I'll put both cues in the box case and ship it all to you for $345.. The Hoppe sneaky has a new Kamui soft installed since photos were taken.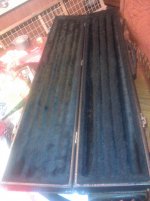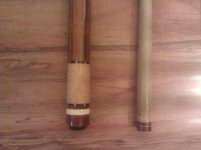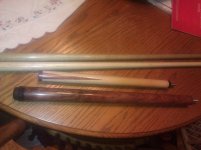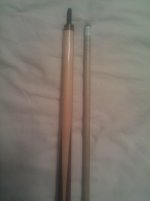 Last edited: