AzB Silver Member
Silver Member
After quite a while looking for the right Titlist, I think I've finally found it. Just picked up this Jim Ingram oak Titlist conversion on eBay. I actually saw this cue on here a while ago(back when I was only lurking and not posting) and fell in love. Was thrilled to actually have a chance to purchase it.
It was converted in 2011. It has two original shafts, diameters 12.91mm and 13.15mm, both with with ivory ferrules. Rings on butt sleeve and joint are ivorene. 4 each MoP slotted diamonds and dots. The inlays aren't perfectly lined up with the points, but are close and look good enough.
It's a little heavier than I had hoped, but I played fairly well with it Monday night and think I can adjust. I only play with an OB-2, but the original shafts hit incredibly well(as good as anything I've owned). Great, solid feel.
The seller kept the last fourish inches of the butt with the original Titlist decal intact. I was thinking about making a shift knob for my car out of it.
I'm very happy with it so far. May be a keeper.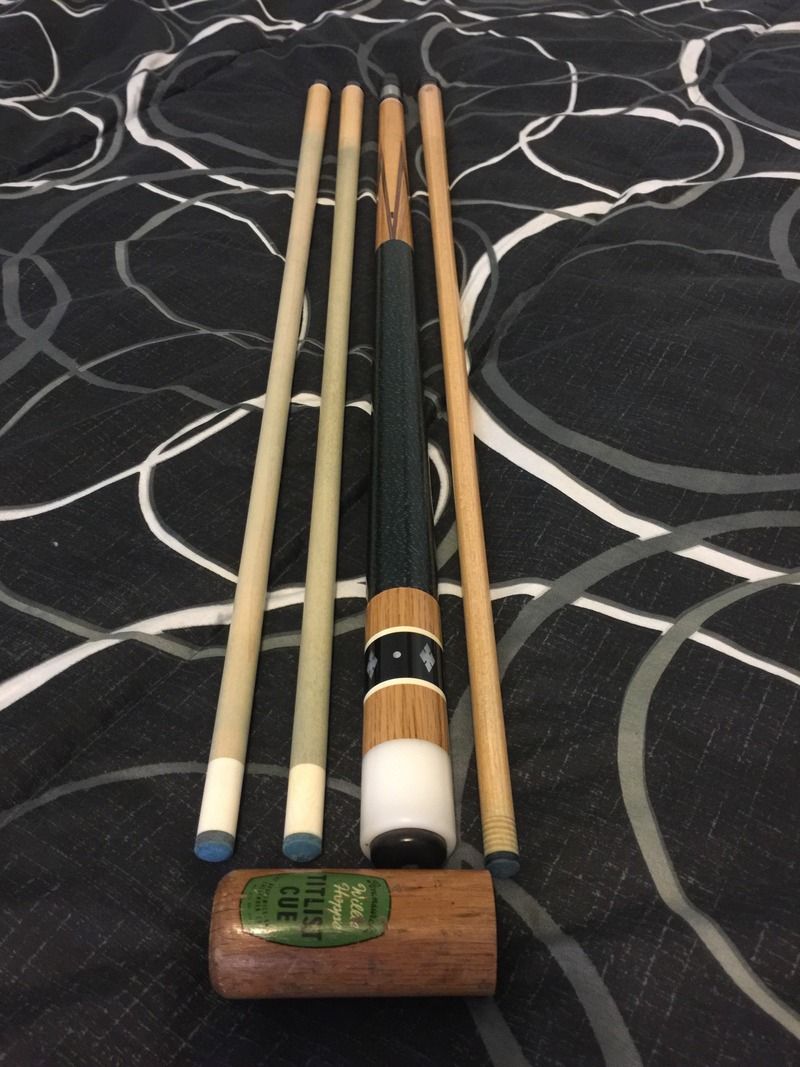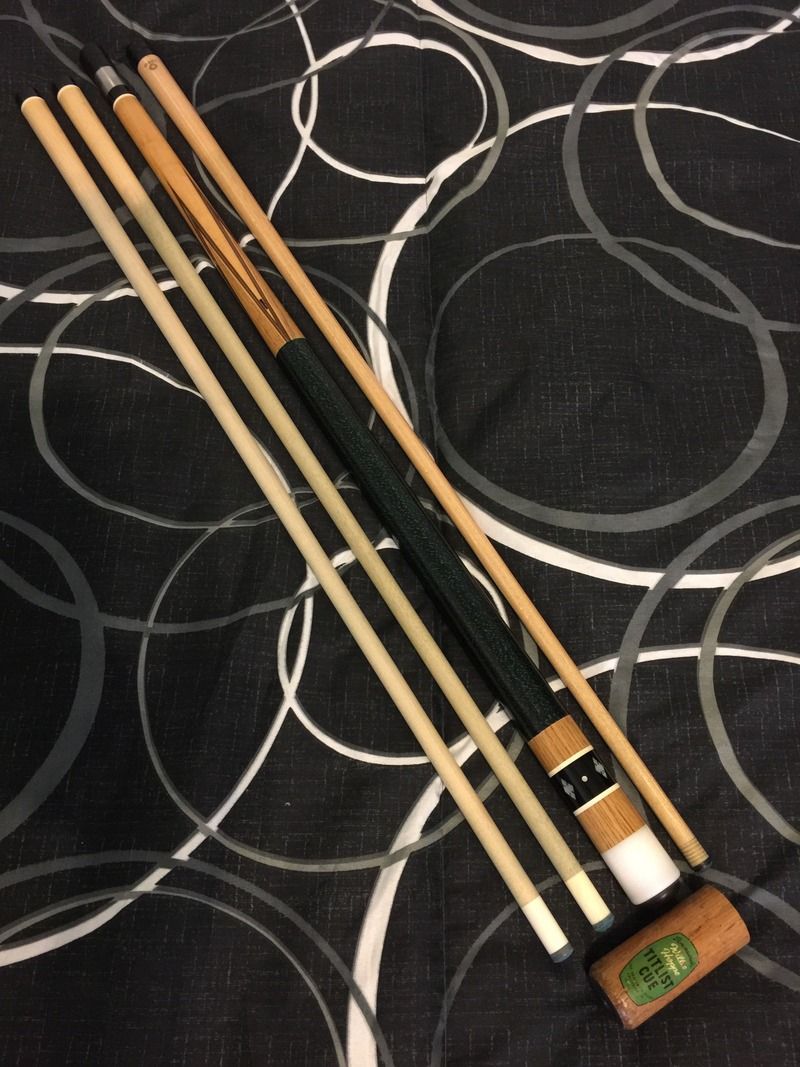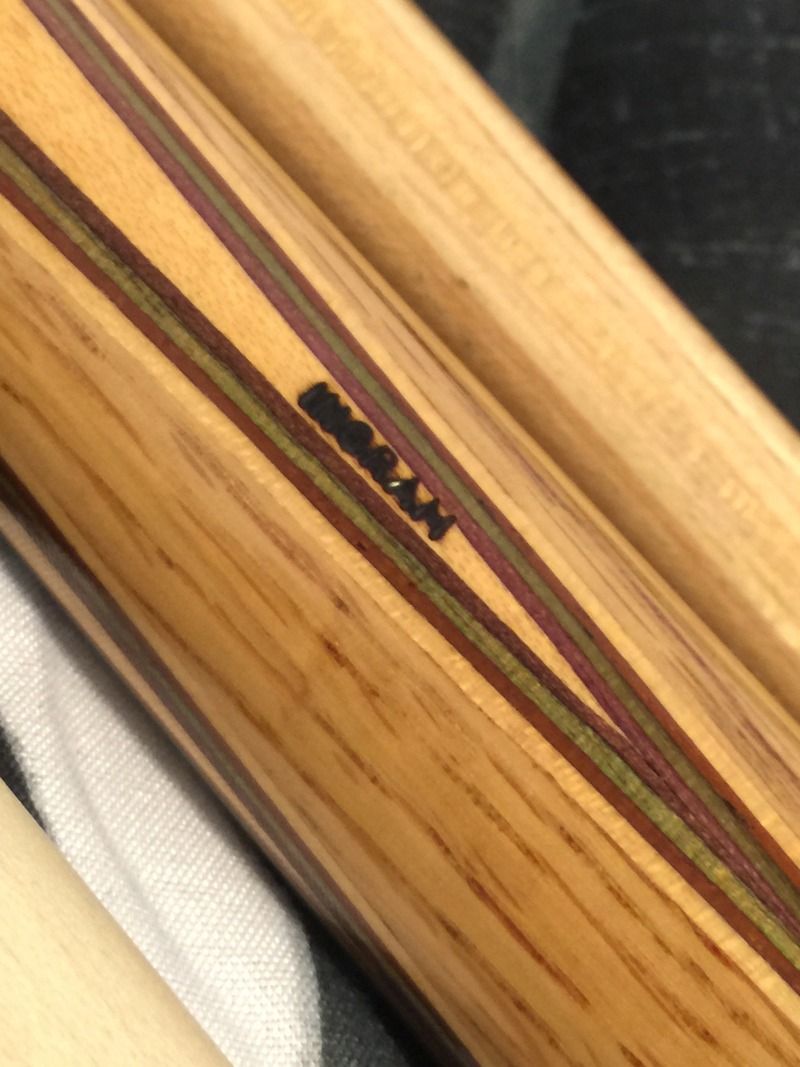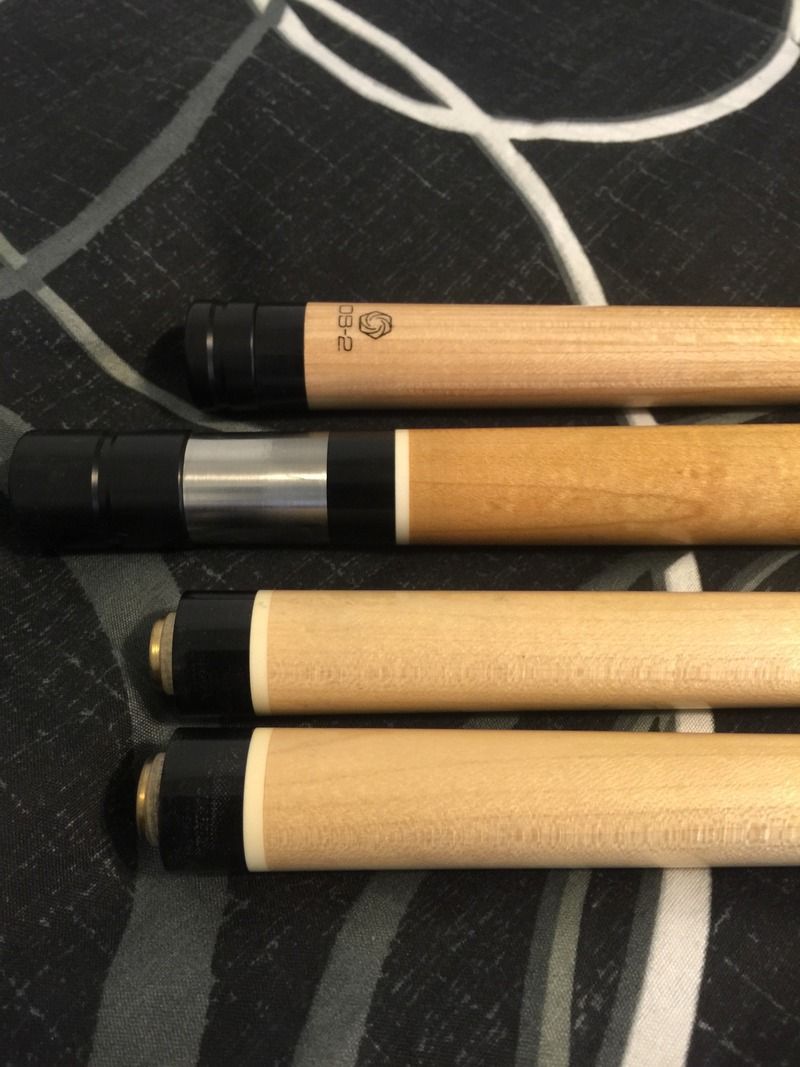 And under the lights...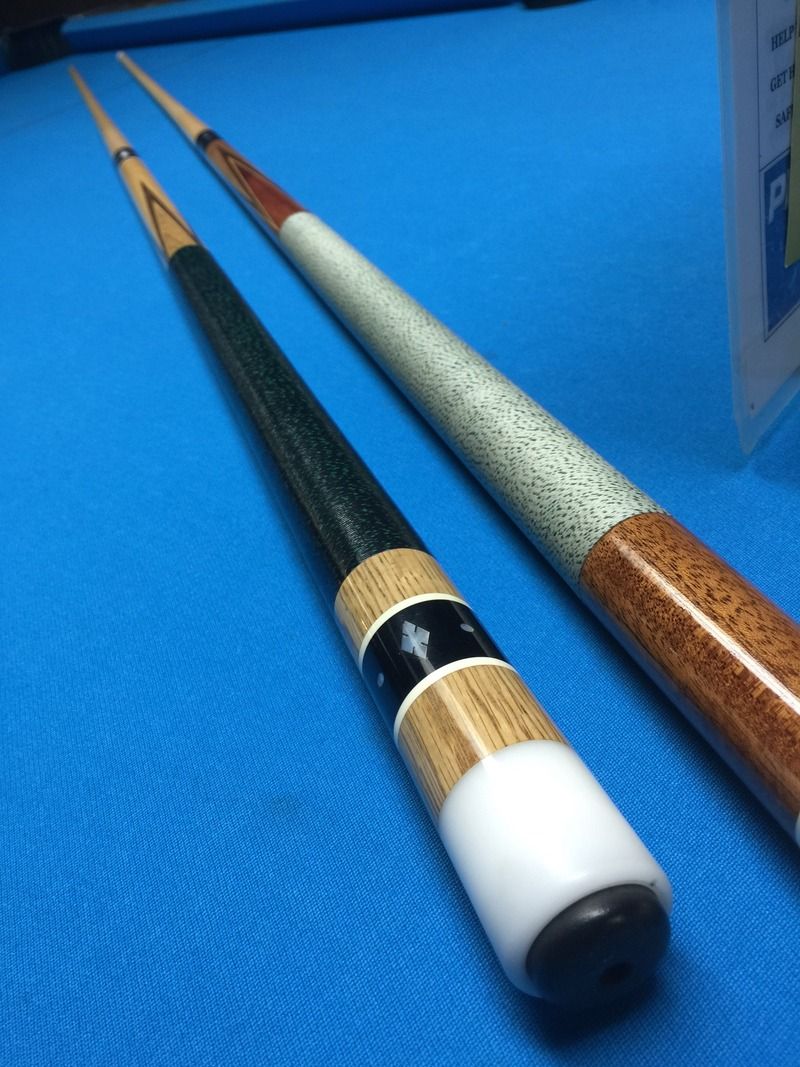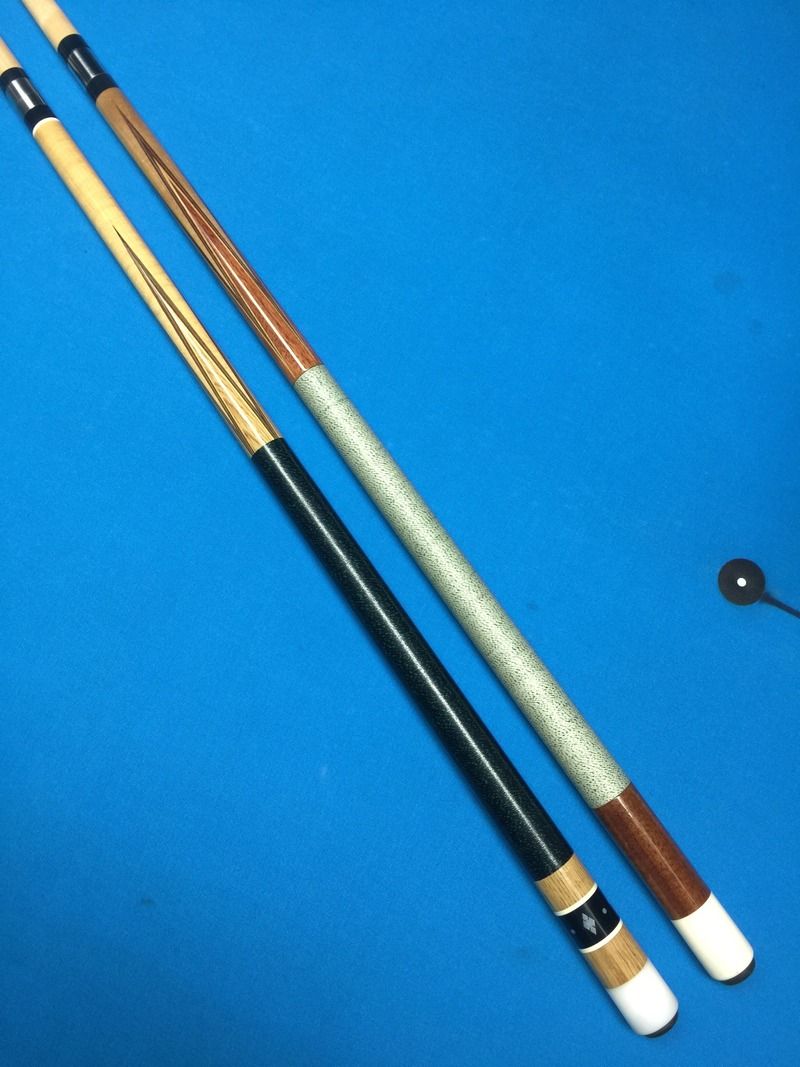 Last edited: