Rick Geschrey
Gold Member
Silver Member
sold
Long Bed Atlas Lathe custom modified for Cue Making:



Up & Down Two Taper Bar Set Up ( Straight Butt and Shaft Contour ) with Rigid Router mount with dust box that attaches to cross slide.

Large Variable Speed Controlled DC Motor that has been installed to run the lead screw at a much slower travel than the lathe's gearing system was capable of for tapering shafts and butts. Slow travel on the X Axis is critical for smooth taper cuts.

This lathe is wired up to an adjustable E stop function that turns off the router, lead screw and lathe when tapering of shaft or butt is performed to eliminate chance of crashing. You can turn on the lathe and walk away and it automatically turns off when tapering jobs are finished.

Three Jaw Chuck, tool post mount and Tail stock included.

Mounted on a very nice steel bench tool box with cabinet and drawer storage. This is a premier box and works perfect and a very sound foundation for the lathe. Very stable!!!

Between the cost of the lathe, DC Motor, Router and custom taper bar system and electric wiring system with the E Stop I have about 3,500.00 invested in this set up.

This machine was replaced by two saw tapering machines I set up in my shop 6 years ago. I not have done any work on this machine in 6 years and it has been taking up space that I need. I ran the machine yesterday and it works perfectly. This is a cream puff set up ready to go to work.

There has been a lot of modification labor conducted on the machine by Darrin Hill and myself to adapt it for specific cue making jobs and the lathe itself is in excellent condition and all of the add ons are in new condition.

The DC controlled big motor allows one to slow the travel speed down to obtain a smooth finish on butts a shafts that can not be had using the gear set up that has been removed to make this a true dedicated cue tapering lathe.

I use this lathe by mounting shafts and butts between centers and well as for turning squares to rounds before I got my doweling machine. The 3 Jaw Chuck mounts in minutes and is included in the deal.

I am selling this lathe for local pick up only for

$ 2,000.00.

15 minutes North of Ohare Field in Palatine Il.

Serious inquiries only.

Contact Rick after 10AM CST @ 847 641 0276



Rick Geschrey
Here is some pics of a Atlas lathe that I converted using a Big DC motor to run the lead screw with a a variable speed set up. With the big motor can go real slow and has the reserve power and torque to do that. The mounting plate, love joy coupling and the DC motor was 800.00. I also wired up an E stop so you can't crash it!!! The DC set up I got at Granger.
I have 2 different taper bar set ups and a spring loaded router mount system on this baby and before I got my two saw machines this was my tapering set up.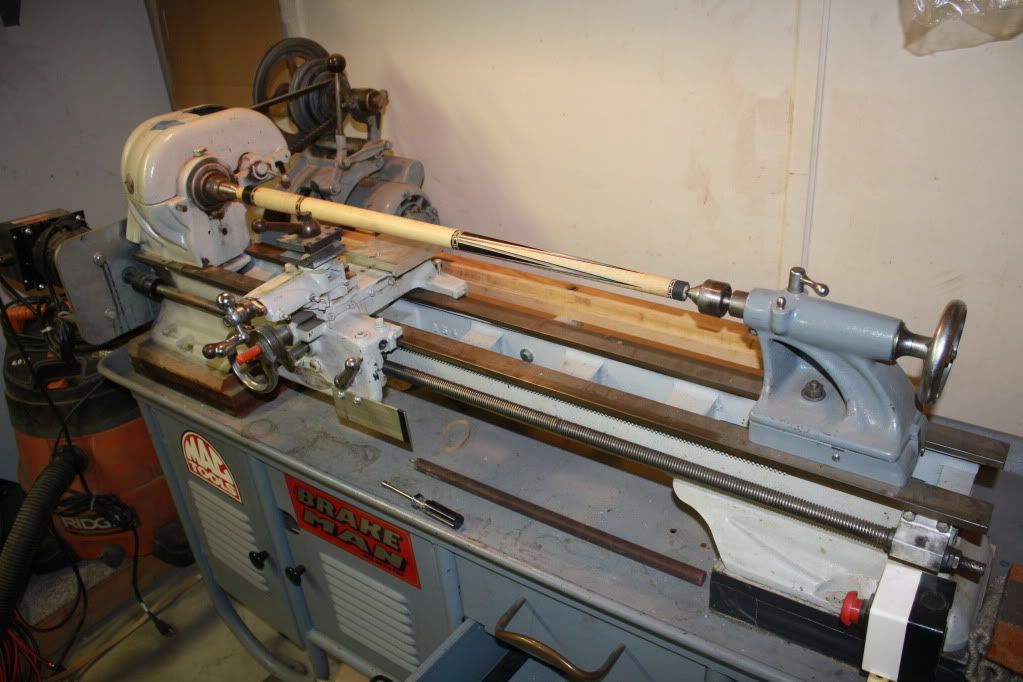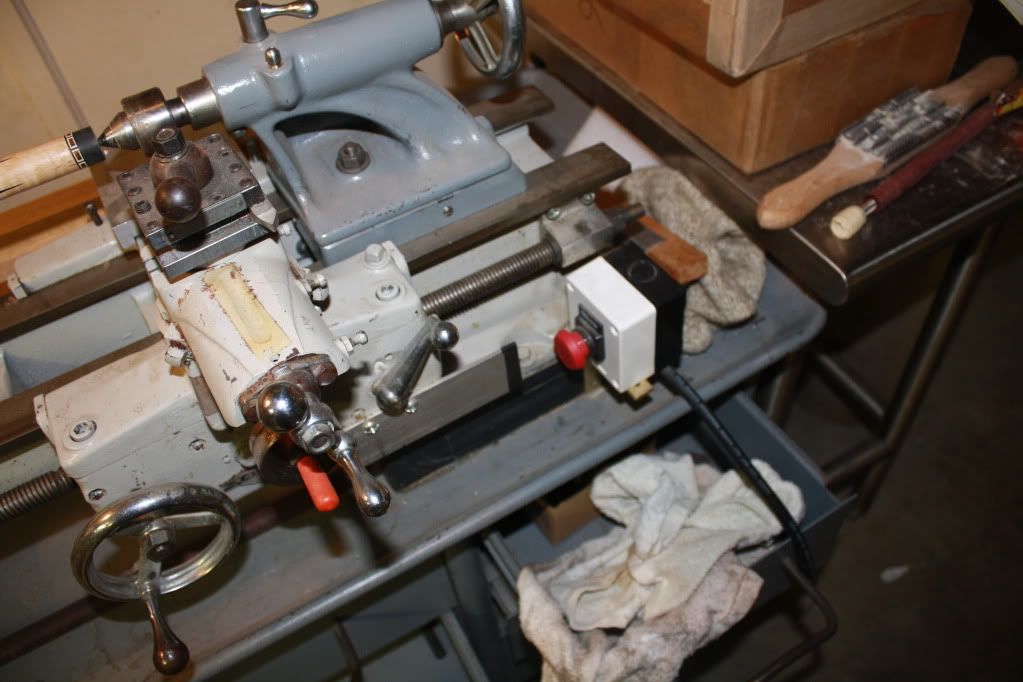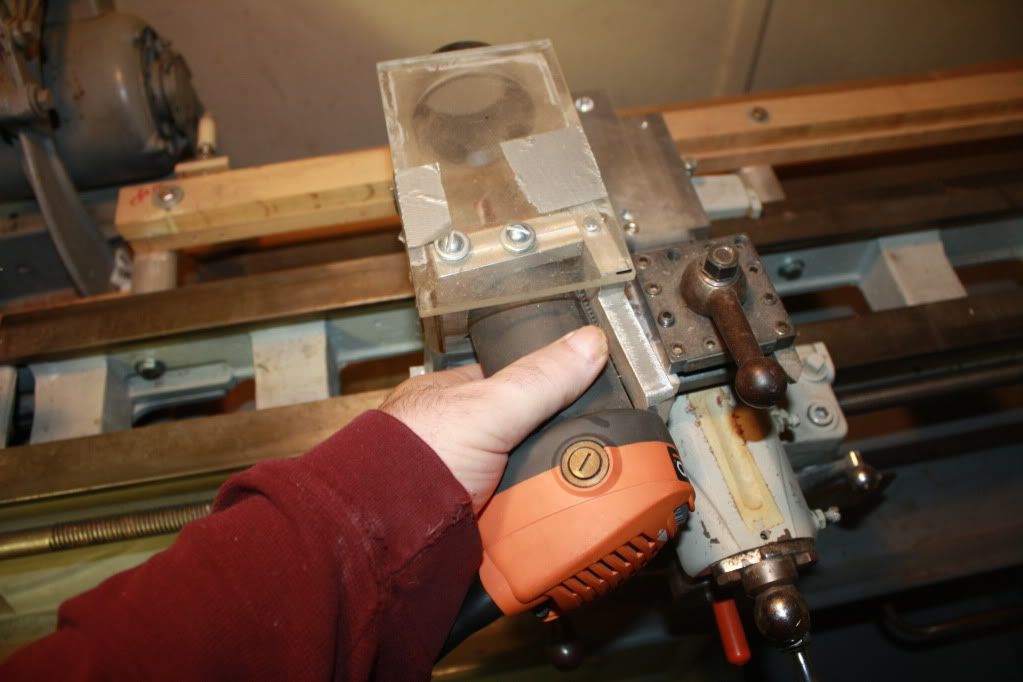 These are temporary wood taper bar. Aluminum bars can easily be installed. Yes it has a pivoting bar design.
Two different bars can be used up and down with the adjustable roll bearing set up.
Everything is properly hard wired including the E stop.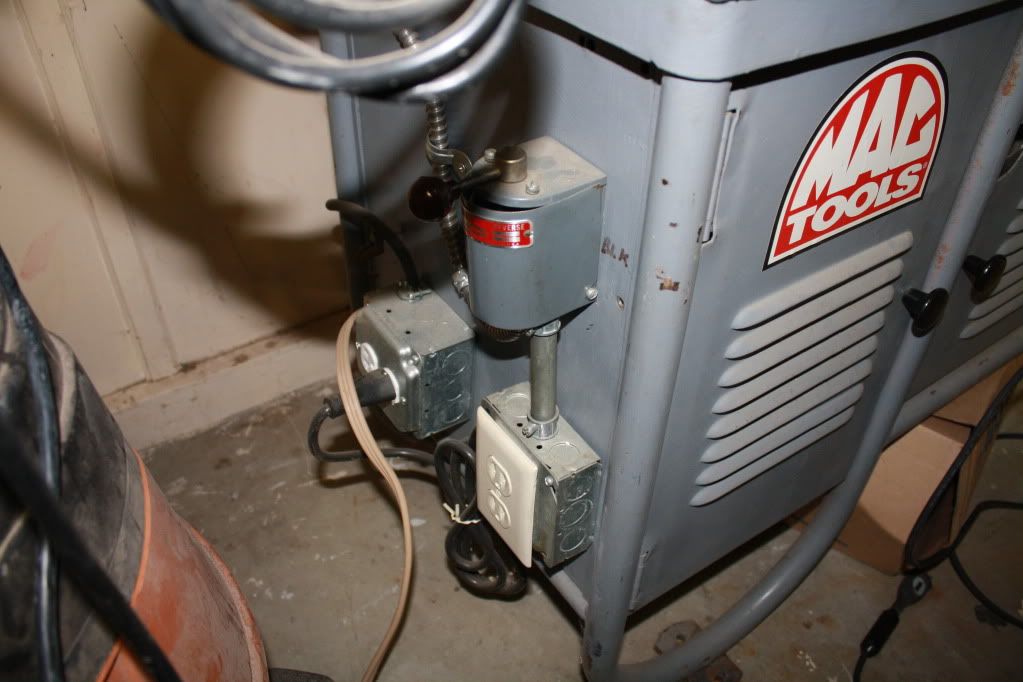 Last edited: