AzB Silver Member
Silver Member
I've had cases by Swift, and Justis, but this is my first Barton. I'm used to the tube style, so going to a soft butterfly was new for me. Also, I've never dealt with John before, and have only seen his posts on AZ.
From the beginning, John was not only quick to reply, but courteous and very easy to deal with. Shipping was only two days from China, and the quality of the work is superb. Packed well for the trip, it also arrived in a velvet-like soft case.
I loved the colour (dark cognac), but I was wondering about it being vinyl and not leather. John posted a clear explanation that this wasn't leather, but the pics really looked great. Well, I understand how they could be confused, as the colouration, and texture are wildly similar.
I was concerned about the protection with a soft padded butterfly. However, so far cues all feel snug, and well protected in the interior. Case is also well built, and all the seams and straps are quite strong.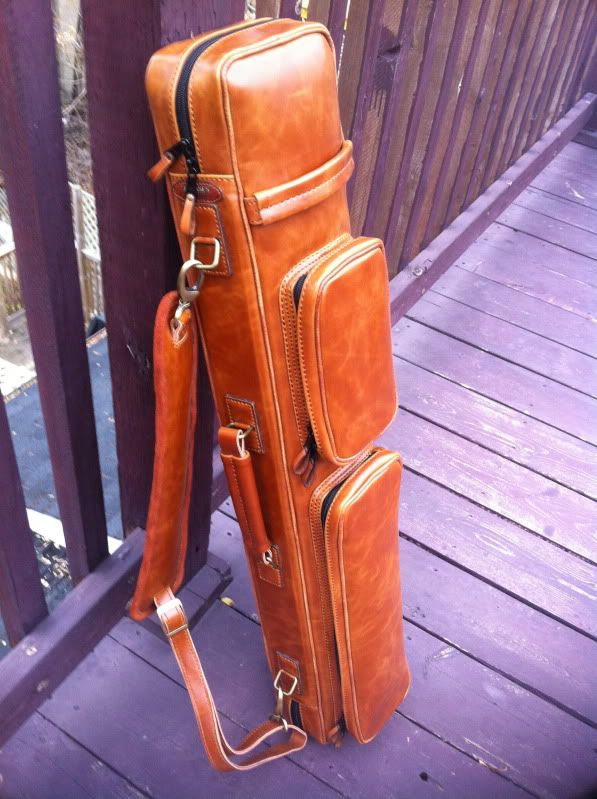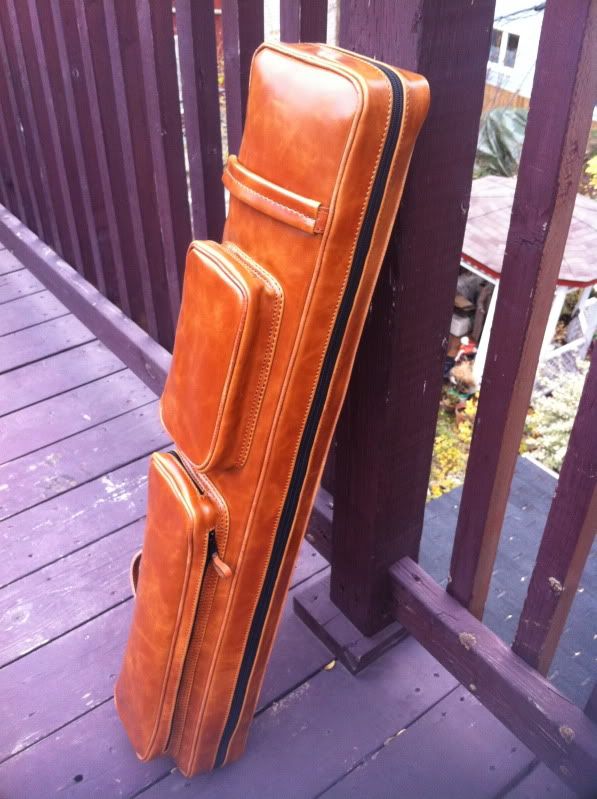 Overall, a big thumbs up, and thanks again John for the great service!
Last edited: