Did you say shrubberies?
Silver Member
Selling an old Scruggs Hoppe sneaky pete. Original, unrestored condition with one shaft.
Really, really shoots well. I'm just using a cue my father made, now.
Shaft is 12.8mm, overall a little over 19oz. Butt rolls true. Shaft has a credit cards worth of lift. The lift is in the center when rolled alone, then is in the tip when screwed together.
$700 shipped & insured in the states.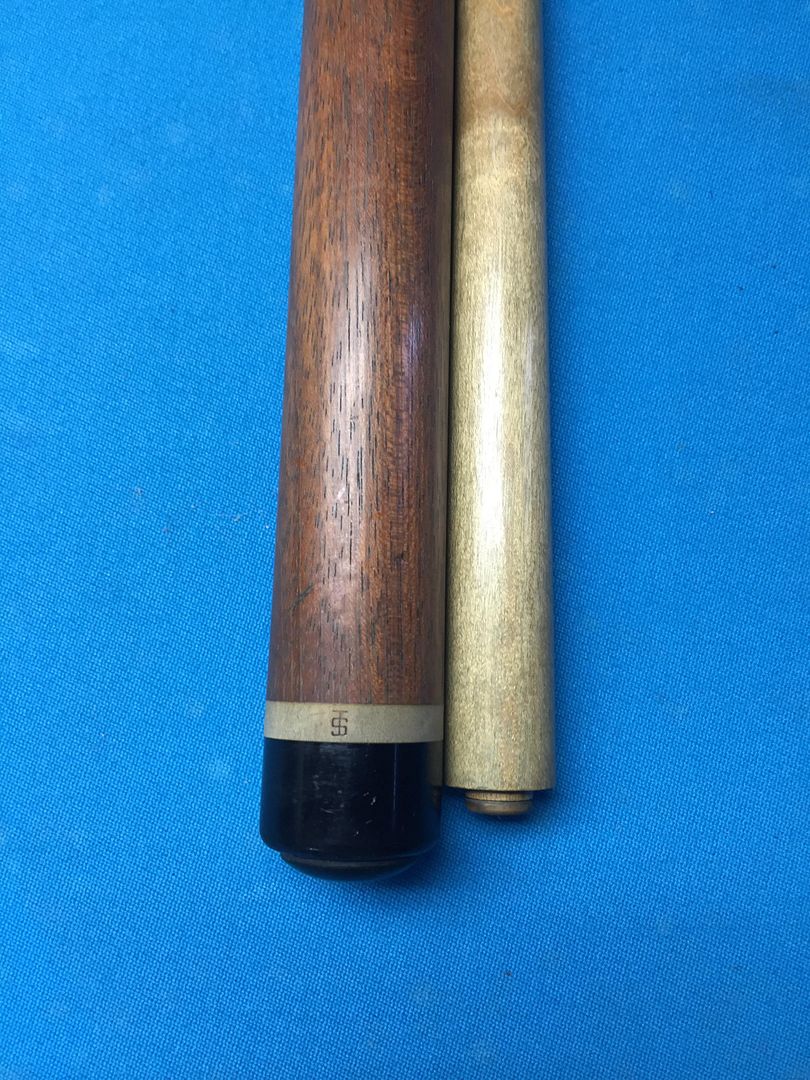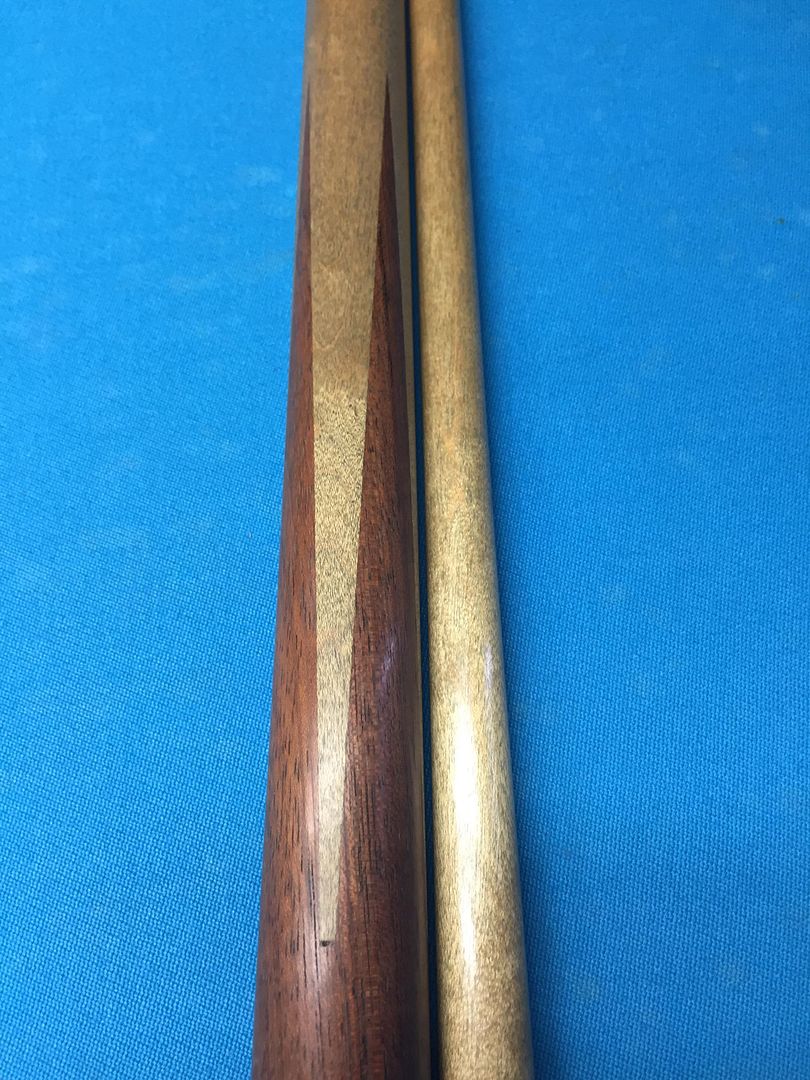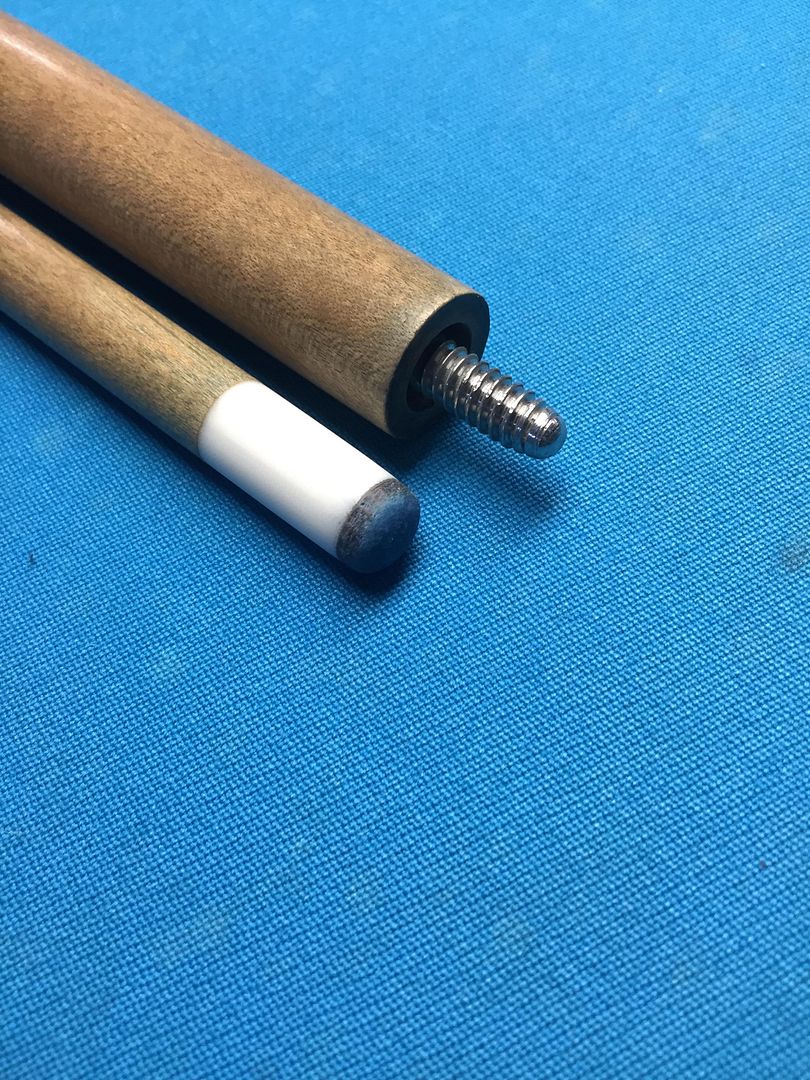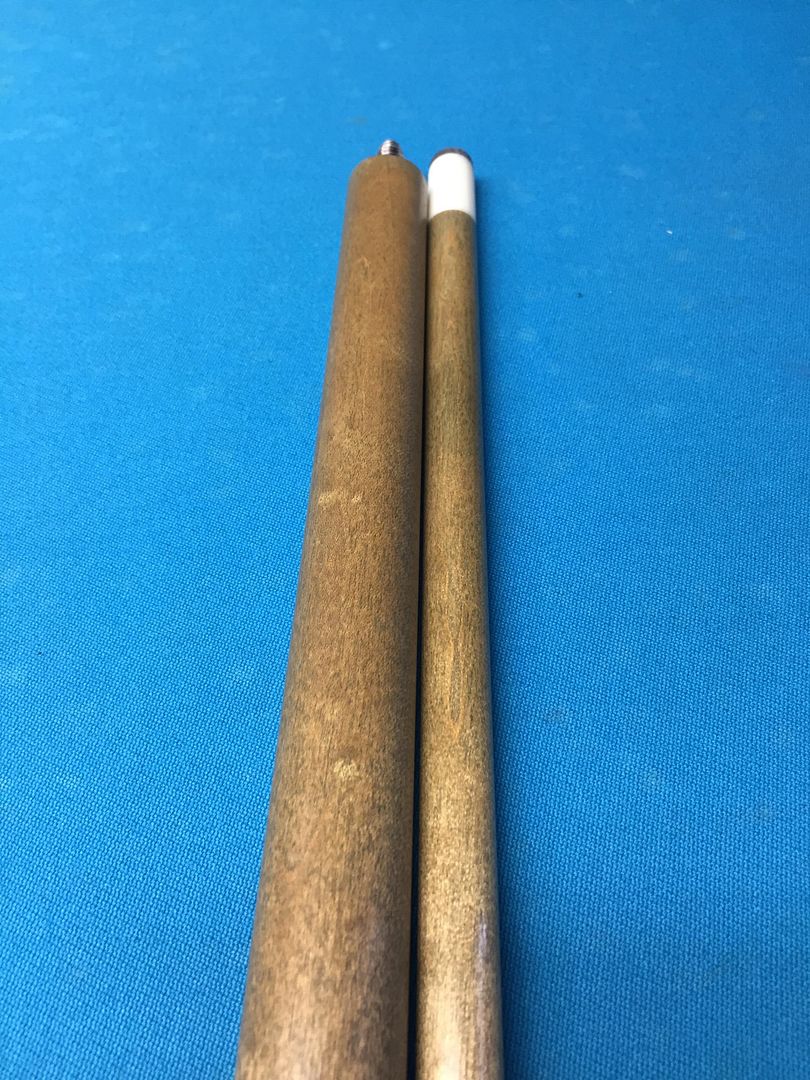 Last edited: