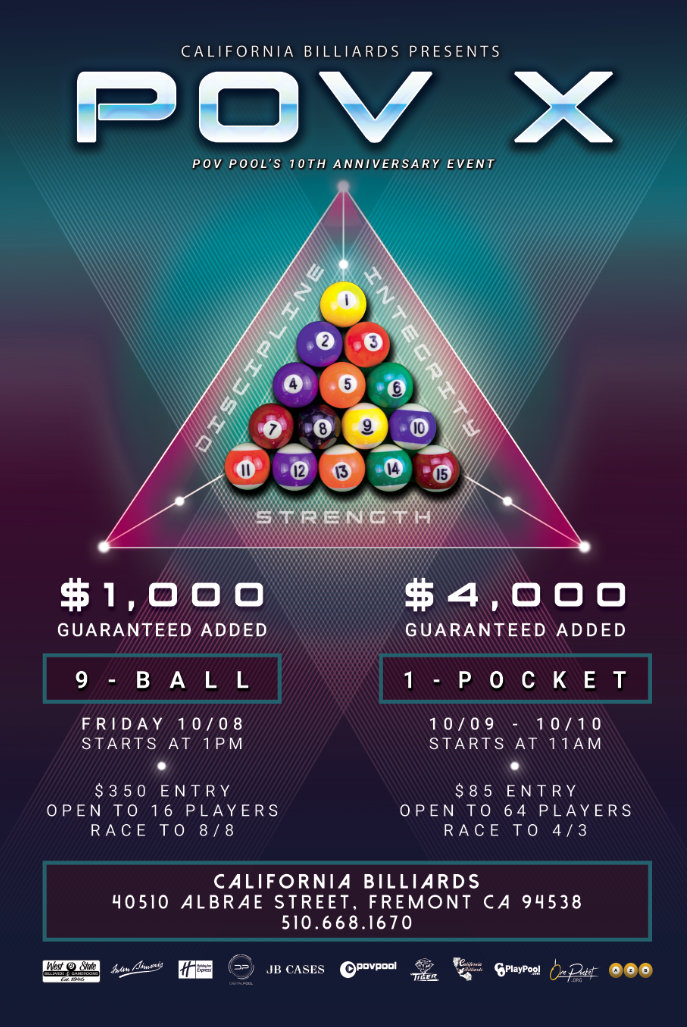 Well, it certainly has been a long and arduous road promoting cue-sports for a decade and, I am truly grateful to all the the friends I've made along the way. In short, being a live-streamer has had it's ups, downs and surprises that I would have never expected, if I were just working a cubicle at some Hollywood Studio that I was destined for. In just almost 10 years, I have gone from being one of the few gigs in town to, just another small fish in a rather big pond (of other streamers) but through it all, I am very happy!
Why am I happy?
Because POV Pool was able to fill a rather deep void during a time when pool was being passed up by the networks (and still is). When the world needed cue-sports; POV Pool was able to deliver billiard media to the masses (FOR FREE). For that I am proud; for that I am satisfied. And most of all, I found the love of my life who became in integral part of this company's image and operations. Thank you to Geraldine Thibodeau!
Keep Loving Pool!
***STILL TAKING ENTRIES***
Join us this October at California Billiards or on
YouTube
!
Lots of giveaways and action!
October 8th-10th
POVPOOL's 10th Anniversary event!
- 9-Ball 'Hi-Roller Tournament' (Open only to 16 players)
- 1-Pocket Tournament (Open to 64 players)
------------------------------------------------
$5,000 added TOTAL (NO GREEN FEES)
ENTRIES AND INFORMATION!
PRESS RELEASE
Thanks to:
- California Billiards
- Tiger Products
- West State Billiards
- JB Cases
- Digital Pool
- Simonis Cloth
- GoPlayPool
- OnePocket .org
- AZ Billiards
A special 'Thanks' goes out to Mike Howerton and AZ Billiards who are allowing us to giveaway a few 'Gold' memberships to viewers of the live stream of this event!
Last edited: