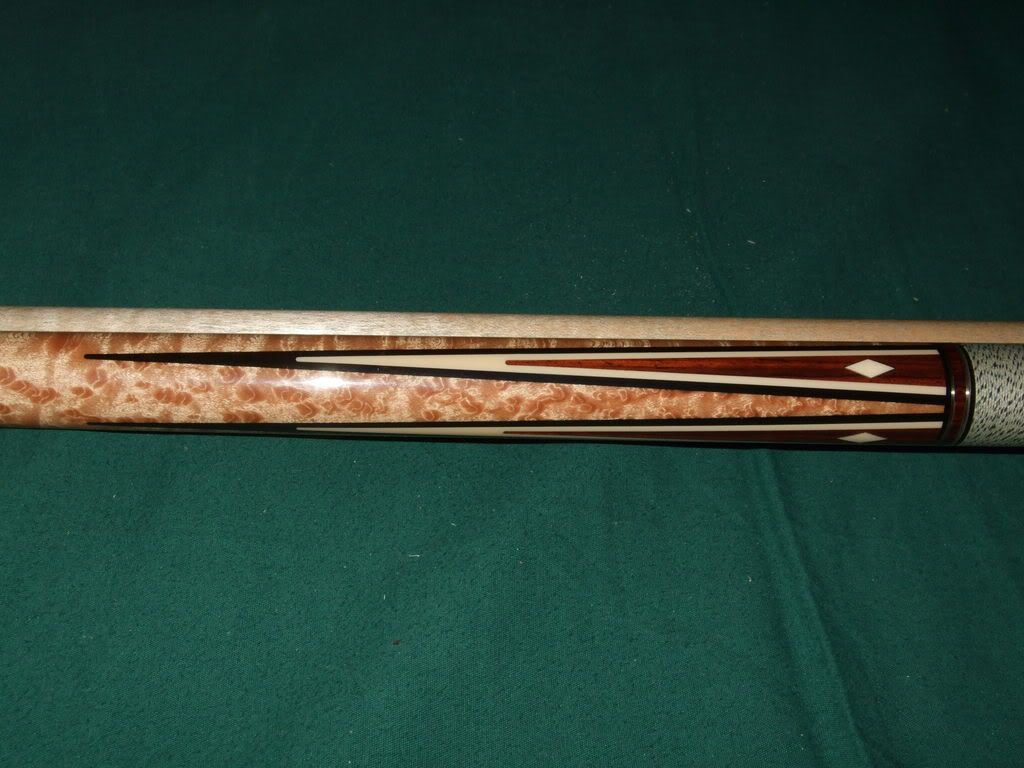 these are a few pictures of my schon cue. i believe it is the model sl18... it fits that model type but the wood is different according to the BBC3. its a gorgious piece imho, but it is starting to show its age. i would like to have it refinished but not sure who to go to. as you can tell its an old cue due to the no dots over the O, and the shaft doesnt have the name schon on it either. it does have a little run out in the shaft but not enought to complain about. so on to the questions:
1. what type of wrap would you go with if you refinished this cue???
2. who would you have refinish it???
3. would you get another shaft for it or just keep the origional one???
thanks,
sean