It don't mean a thing if it ain't got that ping.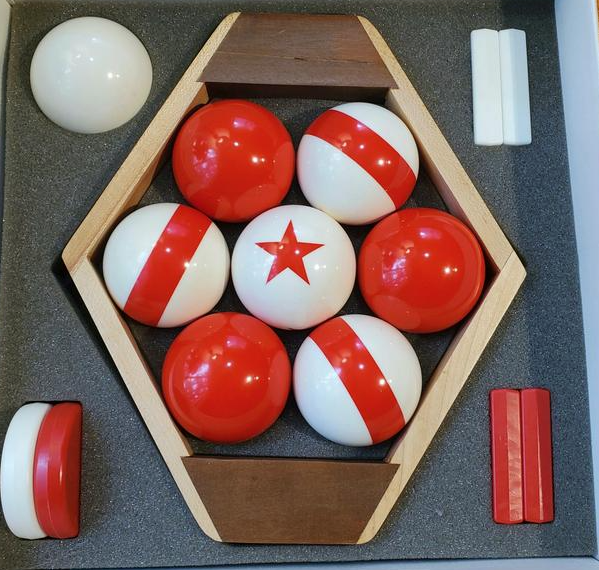 Has anyone here heard of Starball, or still play it?
There used to be a guy that sold the sets on ebay who I believe is the creator. Around a decade or more ago, he sold his remaining stock as 8 ball sets, and plain cue ball/red ball sets. There is basically no info on the web about this game anymore.
I highly recommend the game, and since you can't really find the sets for sale anymore, you can play with stripes/solids since you already have them. Here's a link to pictures of the game and scans of the rule book:
Starball
It really is a super fun and strategic game. It will get you tuned up on position play, banks, safety play, etc. It's really unique and well worth learning the game. The games go pretty quickly, though don't be fooled, there is a ton of skill and strategy involved.