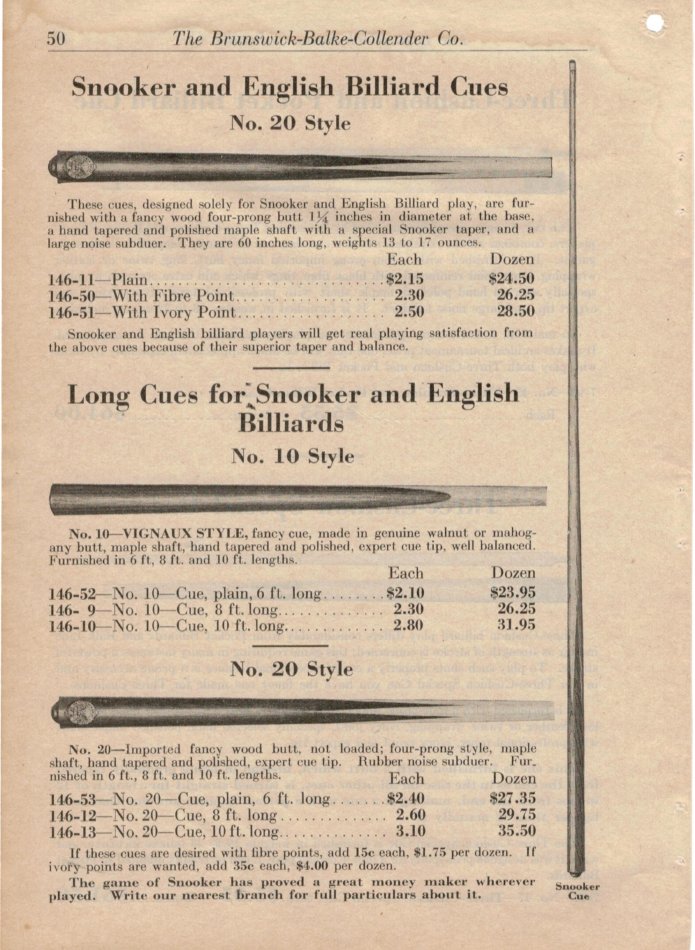 I found this advertisement for ten foot snooker cues in a 1928 Brunswick Catalog.
Has anyone ever seen one? Does anyone know if they're valuable, or know anything else about them?
They seem like an obviously-bad idea, but I guess if you had a giant room with a ton of space between tables they might be fun, and you'd never need to use a bridge.