AzB Silver Member
Silver Member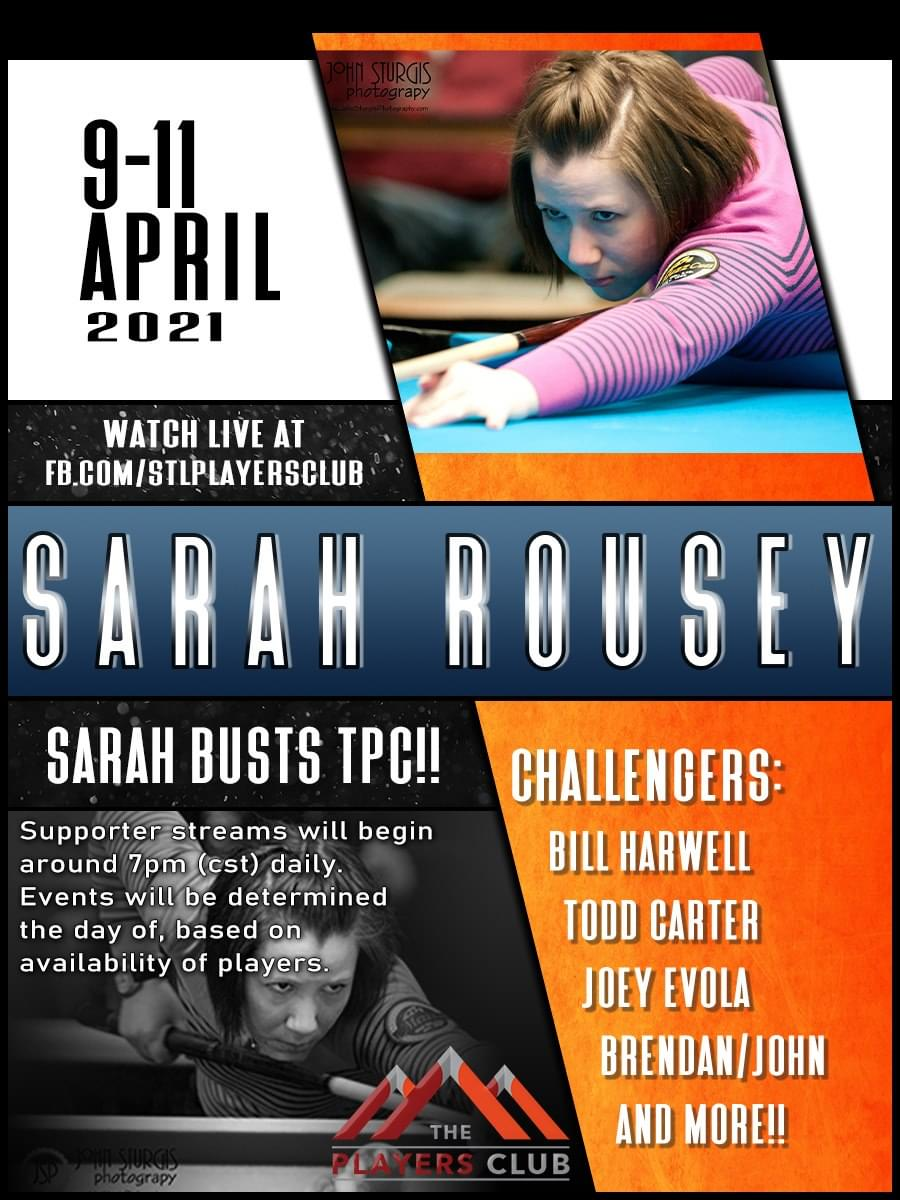 The Players Club located in St.Louis MO is putting on some fun new stuff every day it feels like.Sarah Rousey coming to bust TeamTPC. Several action matches lined up including our House Pro Justin Bergman, Clubhouse Pro King Ryan
Last month Fedor Gorst and I'm begging every champ I can find to come here lol. Not many want a piece of Justin even if you pay them.
Facebook supporters are $20 for all 30 days of whatever we have with Justin and other pros and top $$ matches.
Unprofessional commentary by Brendan Sullivan some pool stuff from John Pirkey and some interviews with Justin, Sarah, and more.
Thanks guys !!
This has been a really fun journey
Brendan Sullivan