Varney Custom Hoppe PLAYER --> Ready to Ship!
I've had this Varney for approximately 2 weeks. I just found a cue that I want to buy but I have to move one to make room! THIS IS A PLAYER!
Specs and pictures are below
*NOTE upon receipt I noticed some very fine surface blemishes in the clear. Kevin offered to look at the cue and buff it as its only about 2 months old. At any rate I disclose everything so I just wanted to point it out. No big deal this is a lights out player!
Current Weight 19.oz - I believe it can be adjusted
Forearm and butt are Cocobolo
Wrap is maple
Hoppe style cue with no bumper and a Hoppe ring on the butt
Flat face joint with a really sweet G10-Black 3/8-10 Pin
Shafts have dashed ring work
Shaft 1 is a Varney 12.75mm with Kamui tip and low deflection ferrule, Plays VERY SOLID!
Shaft 2 is a matched Predator 2 12.75 with a new Elkmaster, plays great!
Both shafts taper identically ferrules are the same length and diameter!
725.00//// ACTUALLY;
625.00 is what I meant to price it at. This is what I have in the cue I do believe.....
Thanks for Looking!
NINER
*Images from Kevin Varney After Completion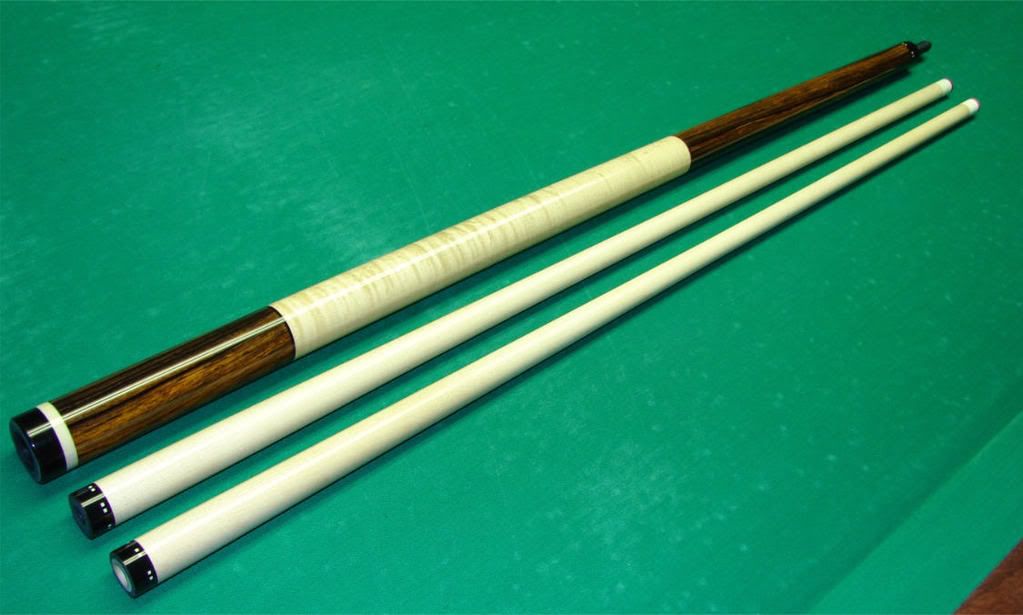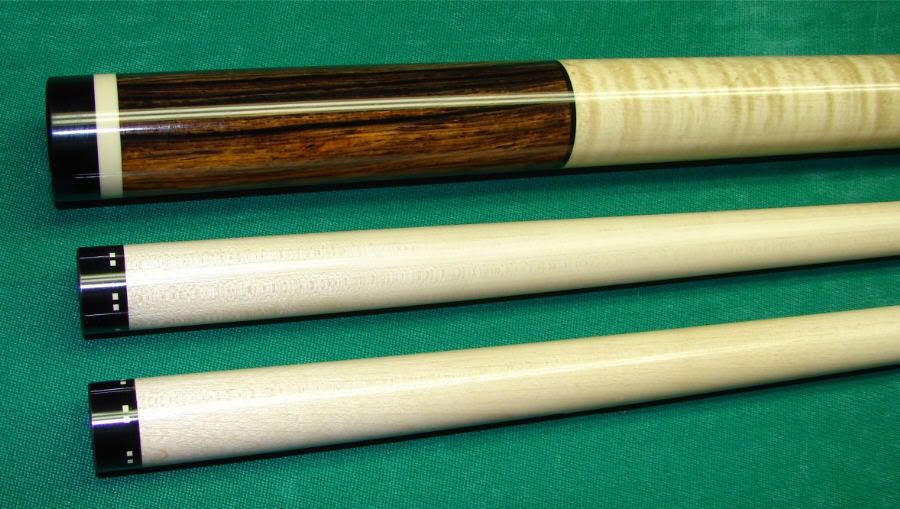 Last edited: