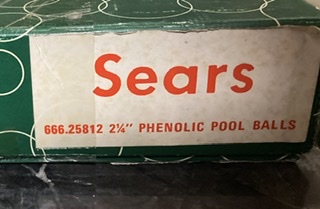 any ideas on what quality these are?
they seemed similar to centennials and the thin numbering is reminiscent, as well as being in the white of the ball rather than the stripe. The cue ball is all white, and it doesn't even say Aramith on the box!
i only pulled two results from searching the numbers in the photo 666.25812 and there wasn't much information.
im wondering if these would be more comparable to todays high quality balls, or closer to todays Aramith premiers, which they also closely resemble.
of course it's impossible to tell if this is the original box or not but the balls are $26, so if they are indeed of good quality i'll likely return for them.
Thanks yall