SOLD
I have over 600 matches worth of Accu-stat DVD's and due to having young children to deal with no time to watch them so I want to clear out my collection. The only game I still enjoy watching is one-pocket so I will keep all of those matches, but will sell the rest. I have also scored all of the 9/10-ball matches and will include a usb thumb drive with all of the excel spread sheets that contain the results. You can see what these look like by clicking on the database link in my signature.
In order to save room I had to throw out the cases and use a filing system so they are now in sleeves in a filing drawer which actually looks very slick in my opinion. Before breaking everything up I want to see if anyone is interested in the entire set which after the one-pocket weening comes to about 480 matches.
If I don't get any response, then I will start parting this out, but will only sell entire sets of each tournament; minus the one-pocket for Derby City and Southern Classic.
the main tournaments in the set:
2003-2011 US Open 9-Ball
2004-2012 Derby City Classic
2012 Southern Classic
2007 Turning Stone
2000 14.1 US Open
2009-2010 Predator 14.1 World Championship
2008 Accu-stats 14.1 Invitational
2012 Accu-stats 8-Ball Invitational
Here is what you get: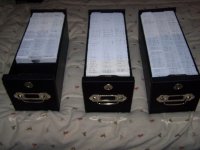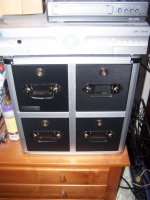 Last edited: