Super nice player here. I played a couple of racks with it when I got it last year and then put it away. Cue is in great shape. Really nicely figured cocobolo. Standard length, 3/8x11 pin. Slight lift at the joint, as is very common with SW, but the cue rolls great together. Pin #329-18.
Butt: 16.5oz
Shaft 1: 3.625oz, 13.05mm at the ferrule
Shaft 2: 3.625oz, 13.11mm at the ferrule
FINAL PRICE DROP TO $SOLD. Shipping will be on the buyer.
If it doesn't sell at this price, it's back in the case and I have no problem keeping it. Any questions, let me know.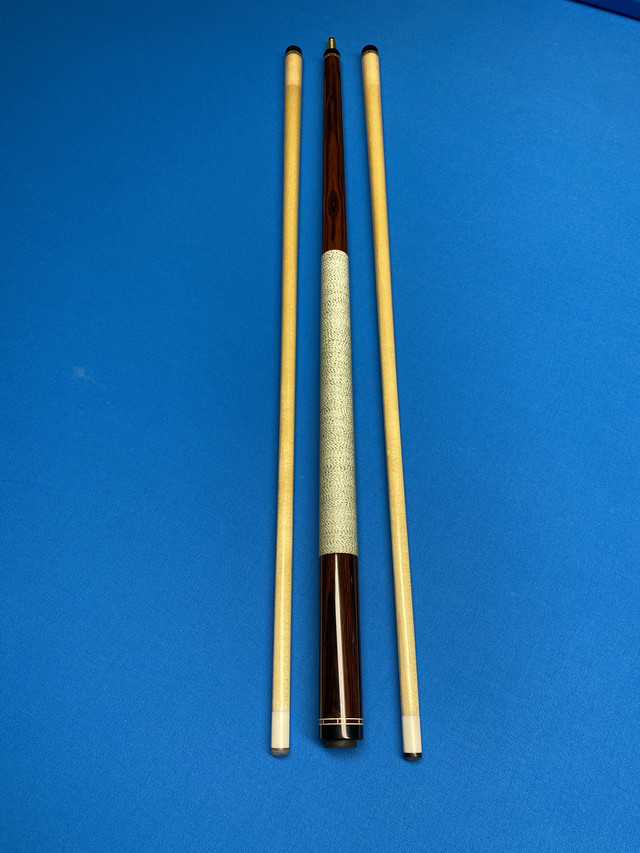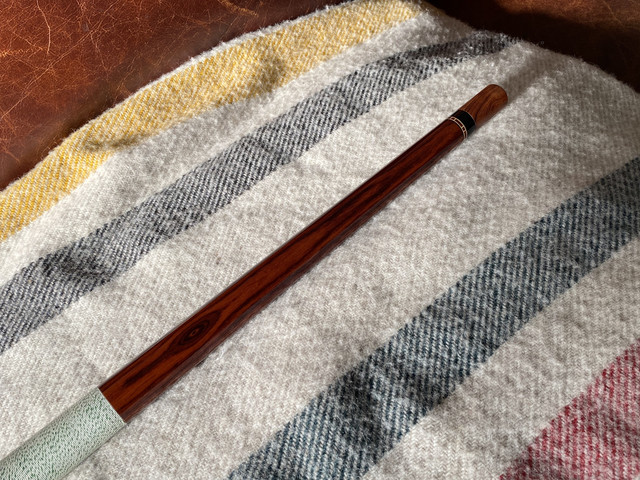 Last edited: