AzB Silver Member
Silver Member
The 16 World Snooker Championship Qualifiers Confirmed :​
https://snookerhq.com/2022/04/14/the-16-world-snooker-championship-qualifiers-confirmed/
EMOTIONAL JAMIE CLARKE SEALS STUNNING WIN OVER FORMER CHAMPION GRAEME DOTT, MATTHEW STEVENS BESTS ALI CARTER​
Jamie Clarke fell to his knees in an emotive celebration after booking his place for the finals, with 2006 champion Graeme Dott defeated. Iran's Hossein Vafaei, known as 'The Prince of Persia', will make his Crucible debut, with Jackson Pa :​
ge also ensuring he will be making his first appearance at the Championships. Liam Highfield and David Gilbert are also through to the main draw. :​
https://www.eurosport.co.uk/snooker...thew-stevens-bests-ali_sto8883987/story.shtml
Snooker results: Jamie Clarke qualifies for World Championship with a dramatic treble on the black :​
https://www.sportinglife.com/snooke...ip-with-a-dramatic-treble-on-the-black/199976
World Snooker Championship: Iran's Hossein Vafaei to make Crucible debut :​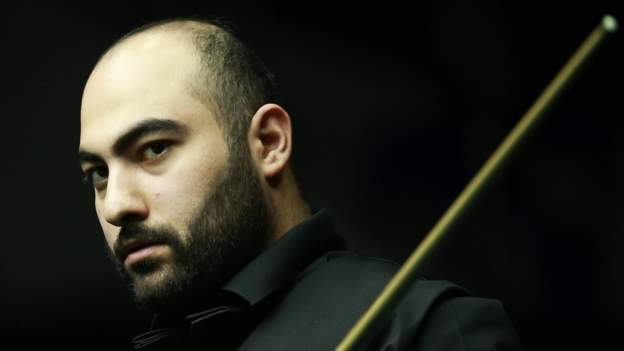 Hossein Vafaei will be the first Iranian player to compete at the World Championship after he wins a final-frame decider against Lei Peifan in the final round of qualifying.
www.bbc.co.uk
Michael White on Crucible return: 'I'm doing myself justice' :​
Michael White completed a 10-8 triumph over Jordan Brown to win his final World Championship qualifying round.
snookerhq.com
Last edited: