I've offered these before, but it's been many years. I'd much prefer local to SF Bay area as I really hate packaging, post office, etc.
I'm only offering 3 of the 5, and hoping for local interest.
From left to right, Barry Szamboti, Josh Treadway, James White, Tascarella, Tonkin.
The Treadway, James White, and Tonkin are for sale. $1200, 4k, and I'm honestly not sure what the Tonkin is worth.
Pretty simple, I'm not interested in trades, prefer local, will drive/ meet/etc. Nothing is wrong with any of these cues, the JW is unchalked/new.
They are all fabulous.
If you really want the two I do not want to sell, feel free to PM me an absurd offer that I cannot refuse. I will sell them, but only to a forever home that really wants to offer absolute top dollar - IE, like I said, I'm not that interested in selling those two cues.
I do not need the money, I will not entertain trades. I'm just getting out of collecting cues, and these are the last of them.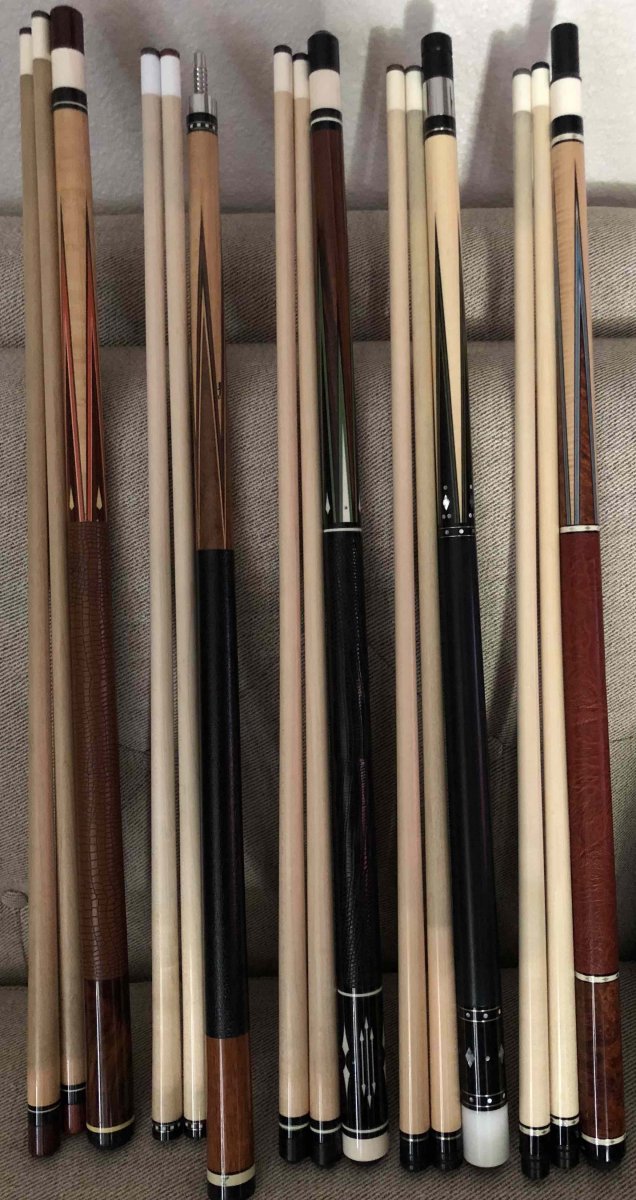 Last edited: