$33 Jerry Rauenzahn Titlist conversion raffle
Hi everyone,
Most of you have already probably seen this cue. Its a full Titlist blank conversion made by Jerry Rauenzahn, in great shape. It comes with delrin joint protectors for all pieces and three shafts. The cue is in excellent condition minus some minimal bluing on two of the three shafts. Here are some details:
Butt: 15.5 ounces, piloted 5/16 X 14 half stainless steel joint, smooth black leather wrap
Shaft 1: Predator 314-2, 4.1 ounces, 12.75 mm, layered tip
Shaft 2: Predator 314-2, 4.0 ounces, 12.75 mm, layered tip
Shaft 3: Old growth wood, 4.0 ounces, 12.75 mm, layered tip, this shaft has no bluing whatsoever.
Pictures: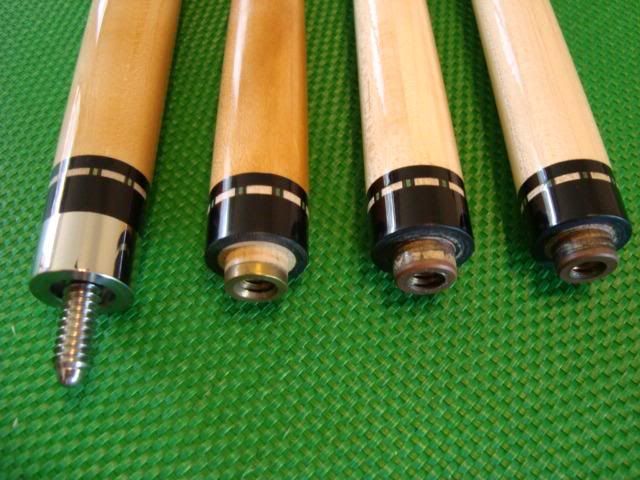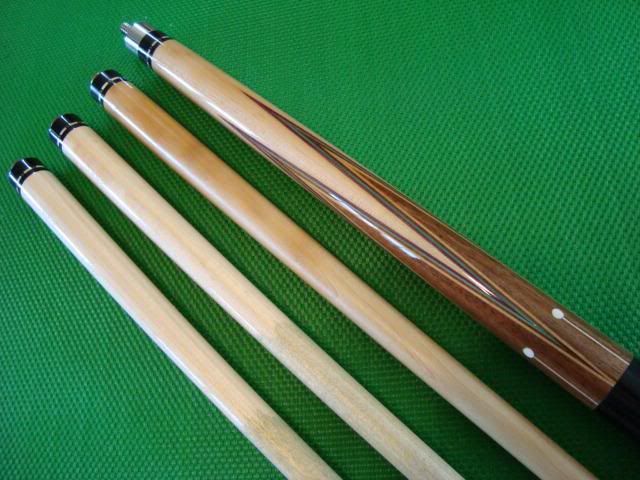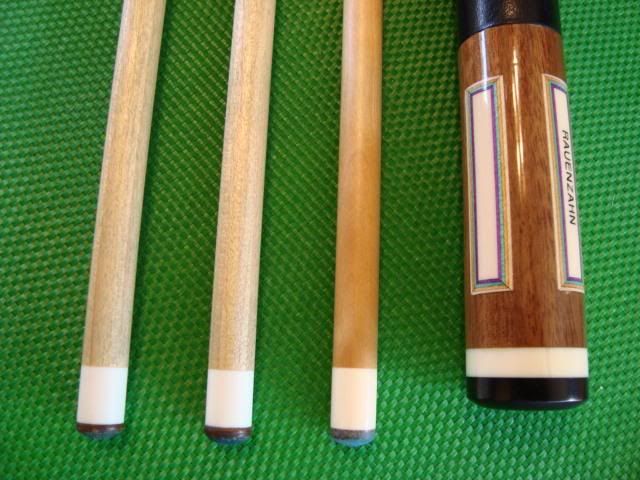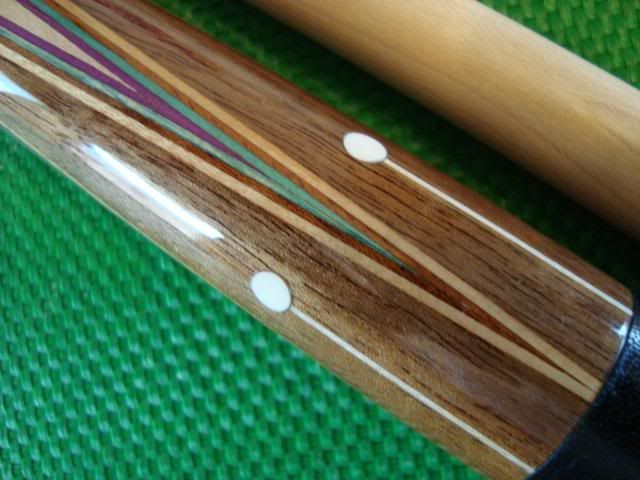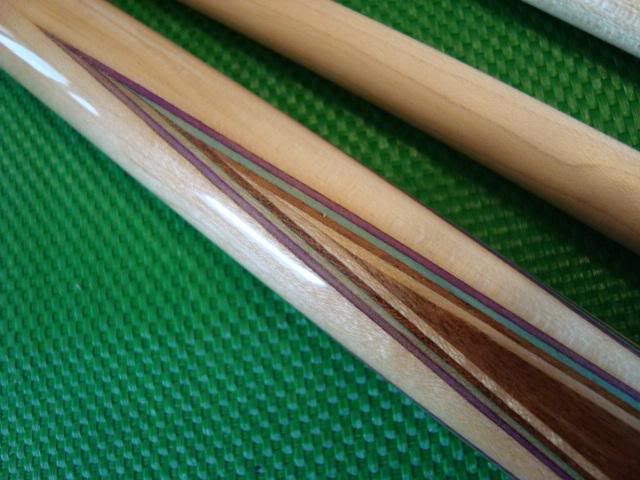 Here are the details of the raffle:
Cost: $33 per spot
Payment: Buyer's choice, paypal or money order preferred. Payment will be collected once 40 spots have been sold, details will be sent via PM.
Winner determined: By MegaMillions Megaball
Where to see results:
http://www.megamillions.com/numbers/
Draw Date: Will be annonuced once all spots have been paid for.
Shipping: USPS Priority mail, UPS, or Fedex as per the buyer's choice
Good luck all.
This is my first raffle, so please feel free to let me know if I left anything out. Thanks.
Last edited: