AzB Silver Member
Silver Member
Save the dates! All specific details coming very soon!
Make sure you turn on notifications for Skinny Bob's Billiards and
PoolActionTV
so you can be the first to know as soon as it's posted!
48th Annual Texas Open 9 Ball championships.
Skinny Bob's Billiards Round Rock, Texas.
August 23-29th, 2021
$22,500 Total Added
$10,000 Added Open 9 Ball Division
$10,000 Added One Pocket Division
$2,500 Added Women's 9 Ball Division
Official poster and all event details coming soon.
Live stream on
PoolactionTV.com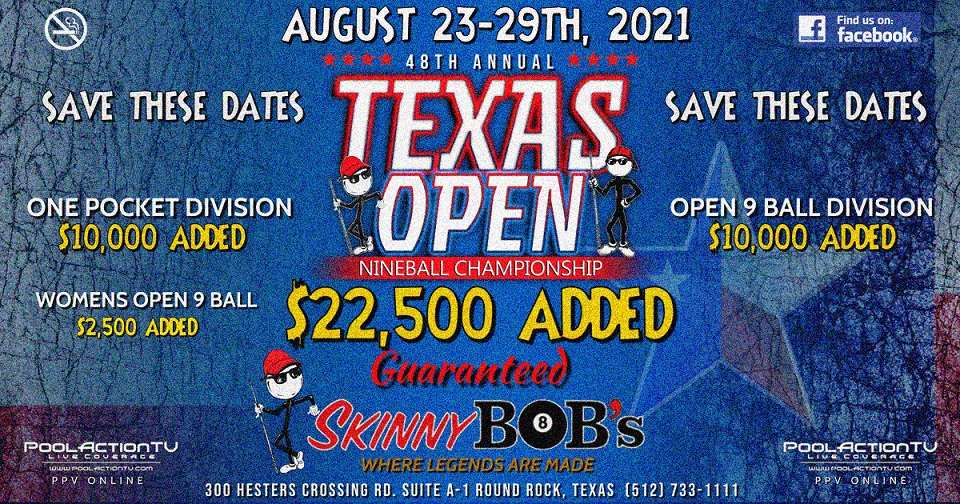 Last edited: