~{BULL DURHAM CUES}~
Silver Member
1 shaft-ivory ferrule, kamui black soft tip
5 butterfly splices
finish is in 98% condition, shaft is straight and cue is like new.
This cue has only seen a couple hours of play and let me tell you, I prefer a heavier cue, but the balance of this baby feels oh so sweet!
$275 shipped. will consider trades and partial trades like I always do.
Small chip in finish at very bottom of the butt cap.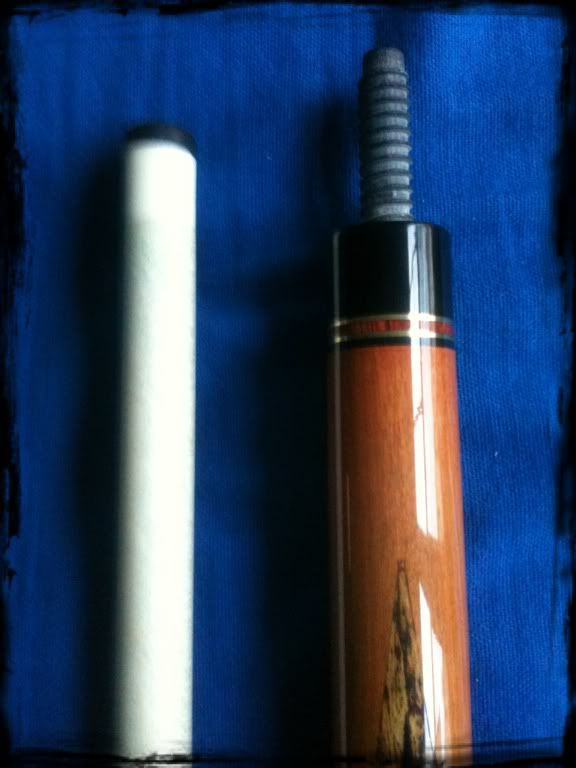 Last edited: