I am selling my new Carmeli, he just finished the cue a week ago. This is one of the most unique examples of perfection that I have been able to witness.
This cue is a pure work of art.
The butt of the cue is Ivory, and heavily inlayed with 4 black ash burl windows with ebony recuts, 8 piece ivory/malachite/abalone inlays.
3/8 10 Ivory joint
Inlayed trim ring with 8 diamonds of Ivory
Ebony forearm with 8 black ash burl points, recut with ebony points with
4 pieces of ivory and abalone. Inlays in the recut points, 8 ivory inlays above the wrap, 8 piece ivory inlay below the wrap.
Again this is a true work of art.
The cue will include 2 Original shafts at 13mm new and unplayed as we'll as 2 Predator shafts with matching ringworm and at 12.75mm tips on the Predator shafts are Kamui and one is the Prototype model.
The cue will weigh 19oz-19.5 oz with all four shafts.
No trades on this one..
$OLD
Chris
907-952-2400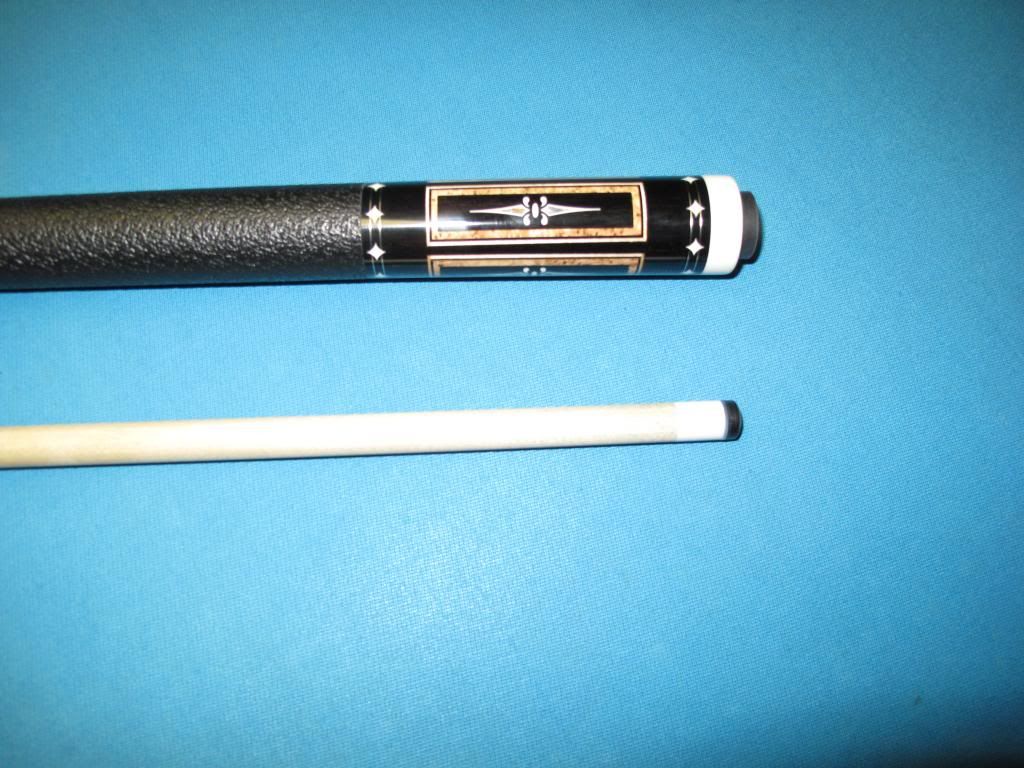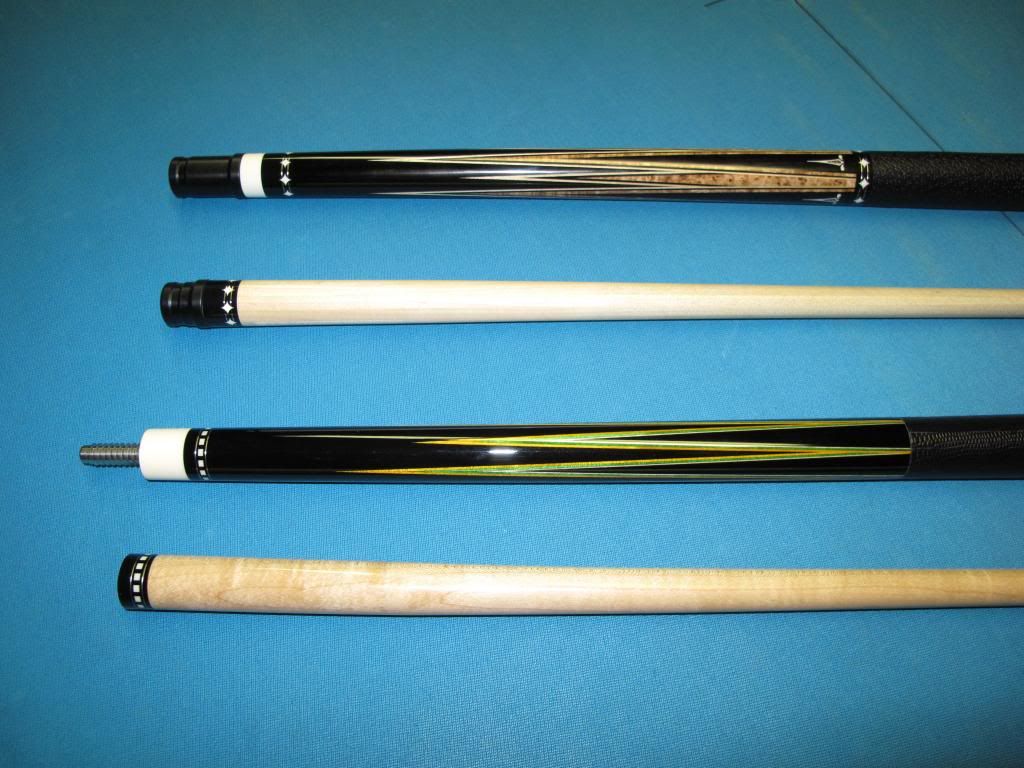 If Escrow is requested on this cue based on the dollar amount, we can do Escrow directly thru Ariel Carmeli.
Last edited: