I have a Gulyassy Patent Pending "Sledgehammer - Break/Jump Cue for sale.
Specs:
Butt = approximately 29" with weight of 15 oz (with weight bolt and bumper installed).
Shaft = approximately 29", weight of 3.8 oz and tip diameter of approximately 13mm
weight bolt and bumper = approximately 1.3 oz
Condition:
Been used and has some indentations, but nothing that hinders play with it.
Slight table roll, but tip does not leave table.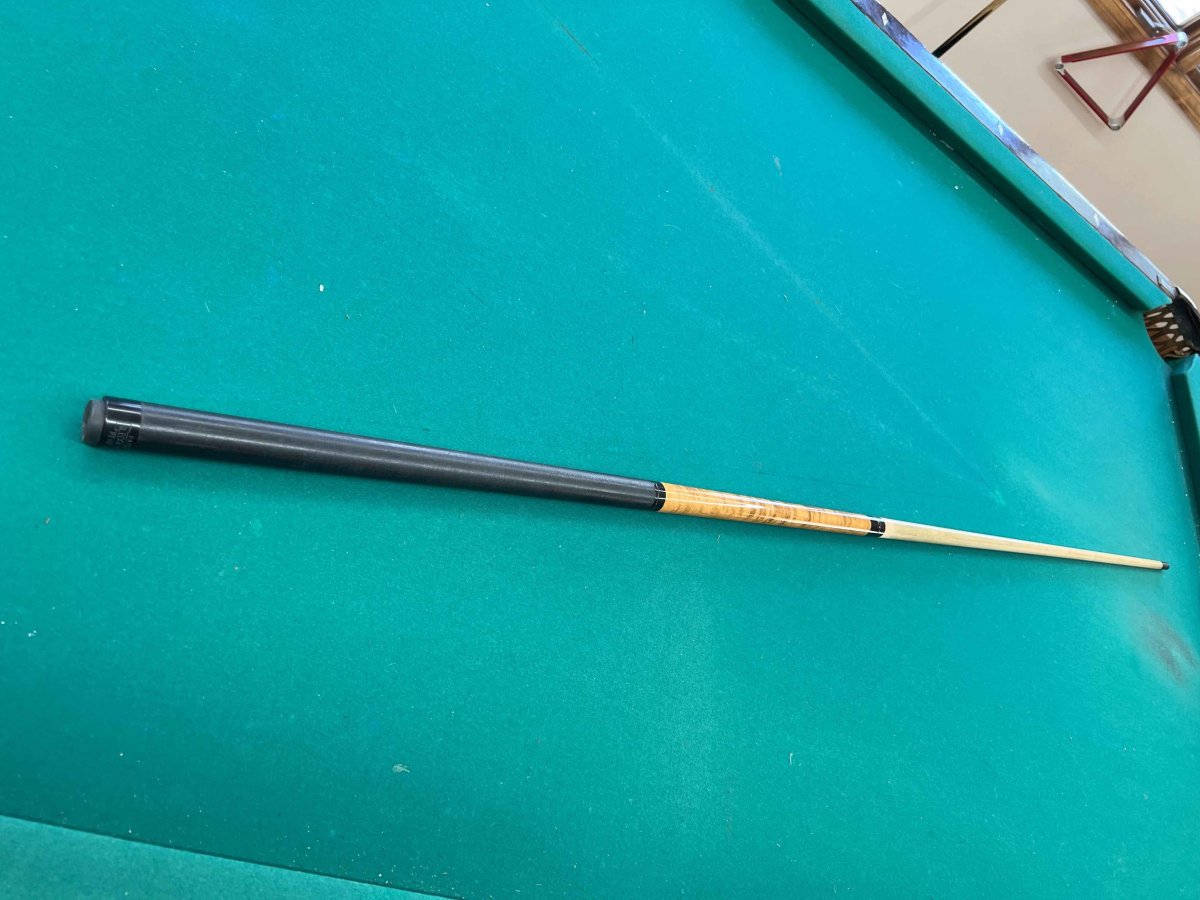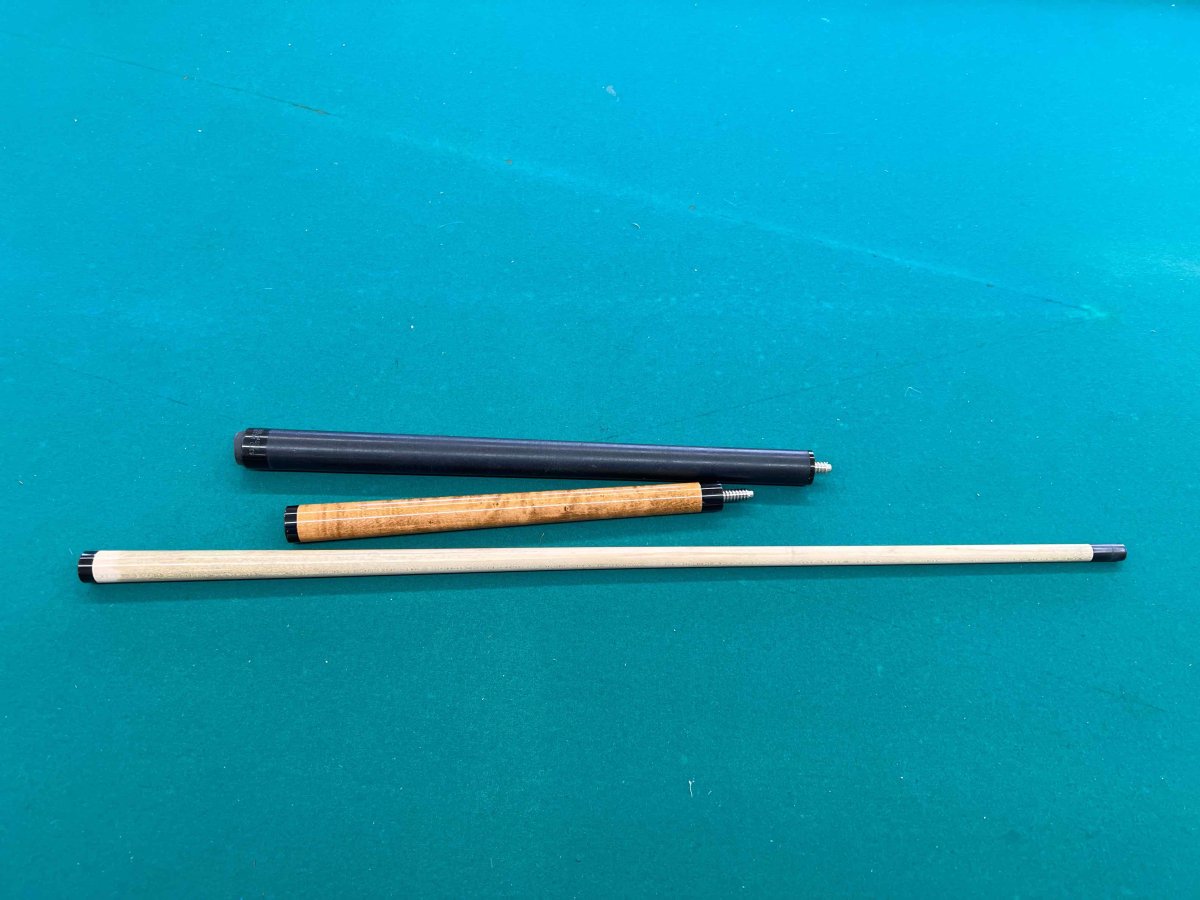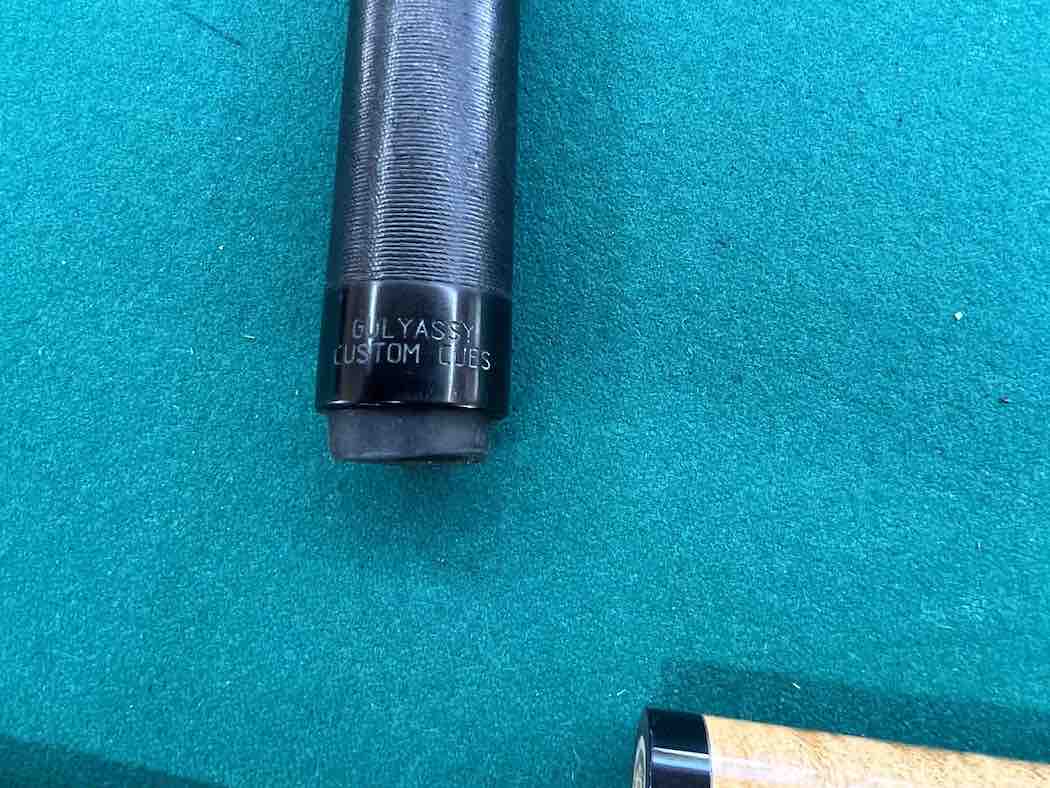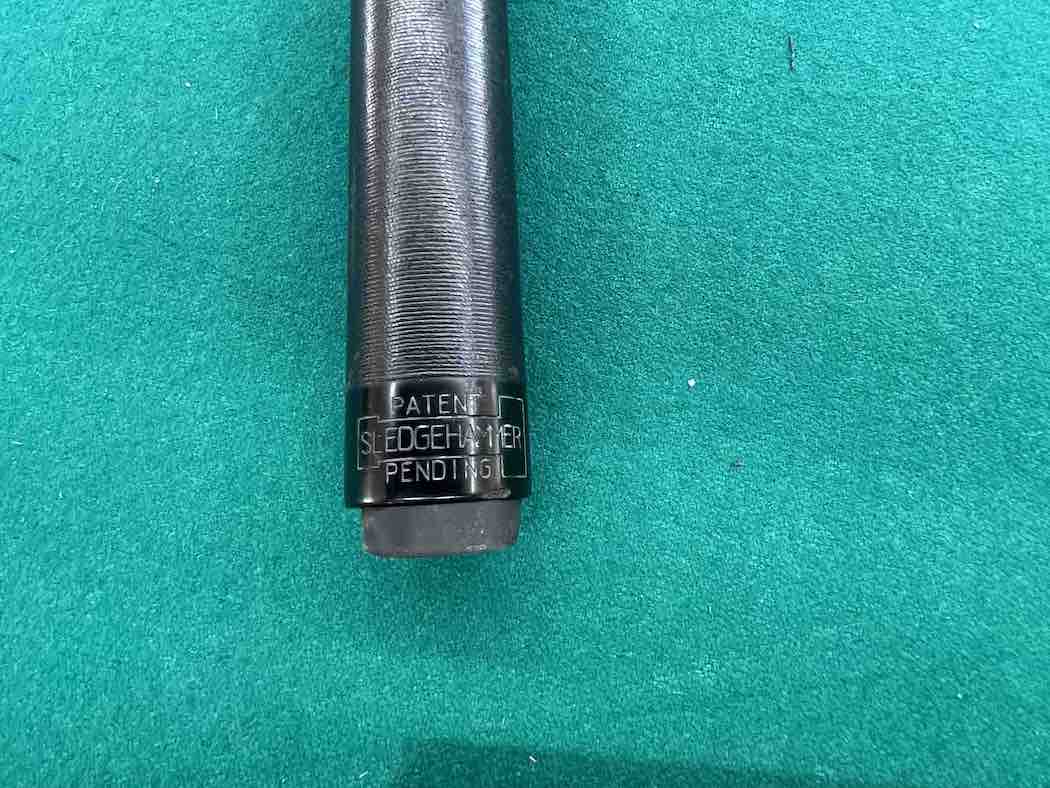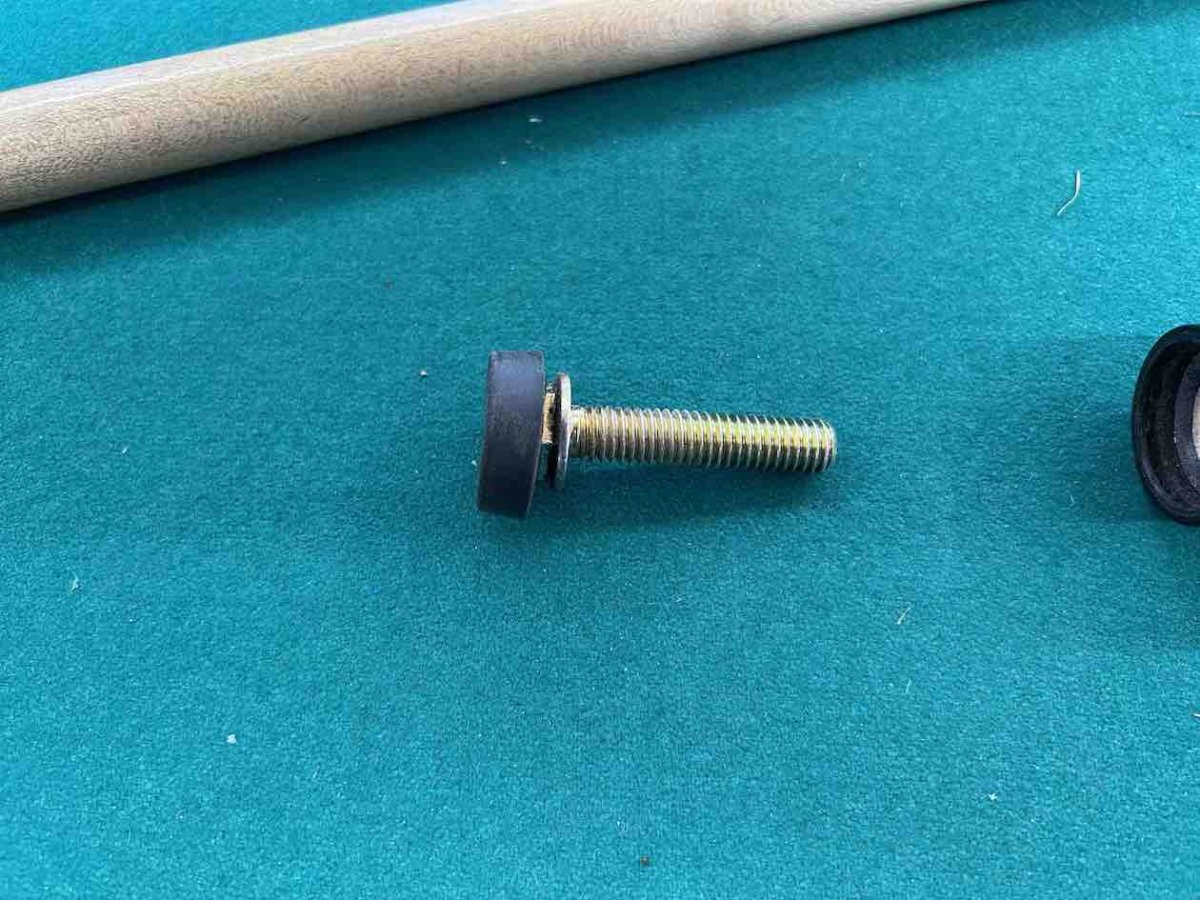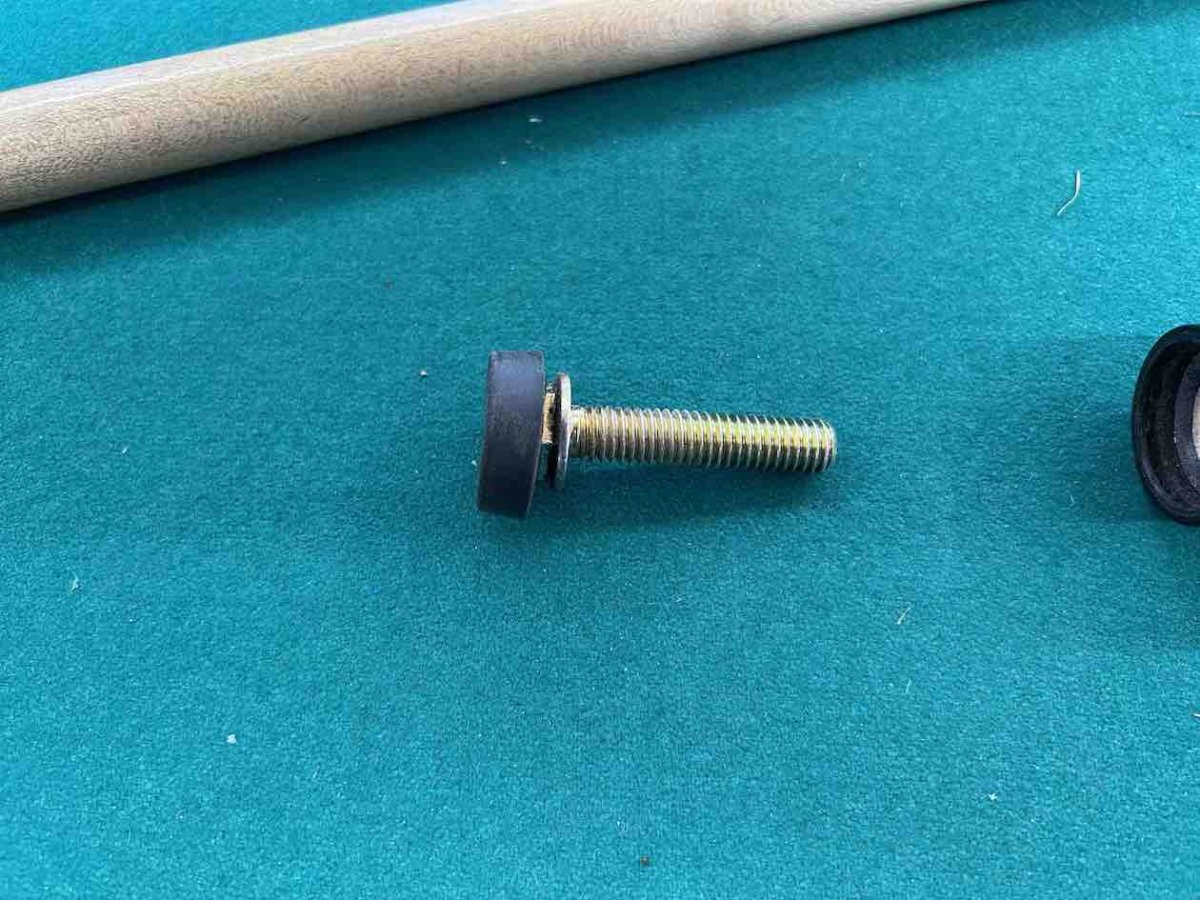 When I got the cue, it didn't have weight bolt or bumper, so I made one (see picture)
Price = $150 shipped USPS Priority Mail. Will only ship to USA address. Payment by PayPal.
Last edited: