Jerry Franklin SW cue with a letter of authenticity from Laurie. Included are the original played shafts X 2. The cue has been one of my playing cues. It has a small ding in the butt as shown in the pictures. Overall I would rate the cue 93%. The shafts are both played and original. Cue was refinished when sent to Laurie for authentication.
$SPF shipped and insured. No ivory in this cue so can ship anywhere after payment clears.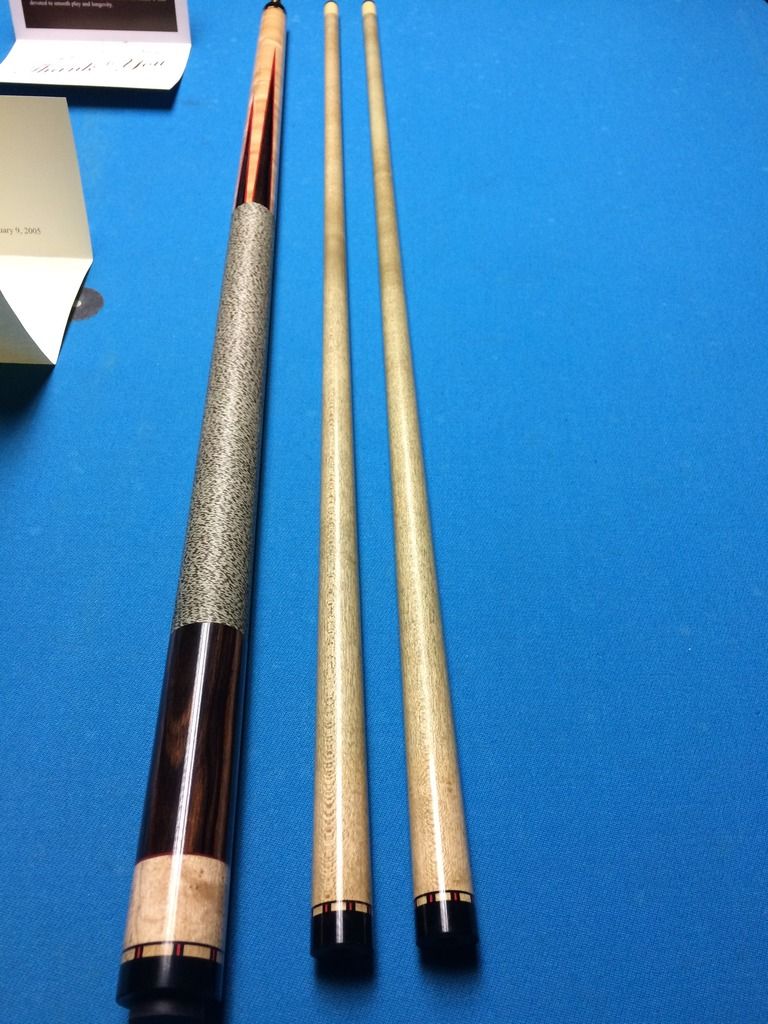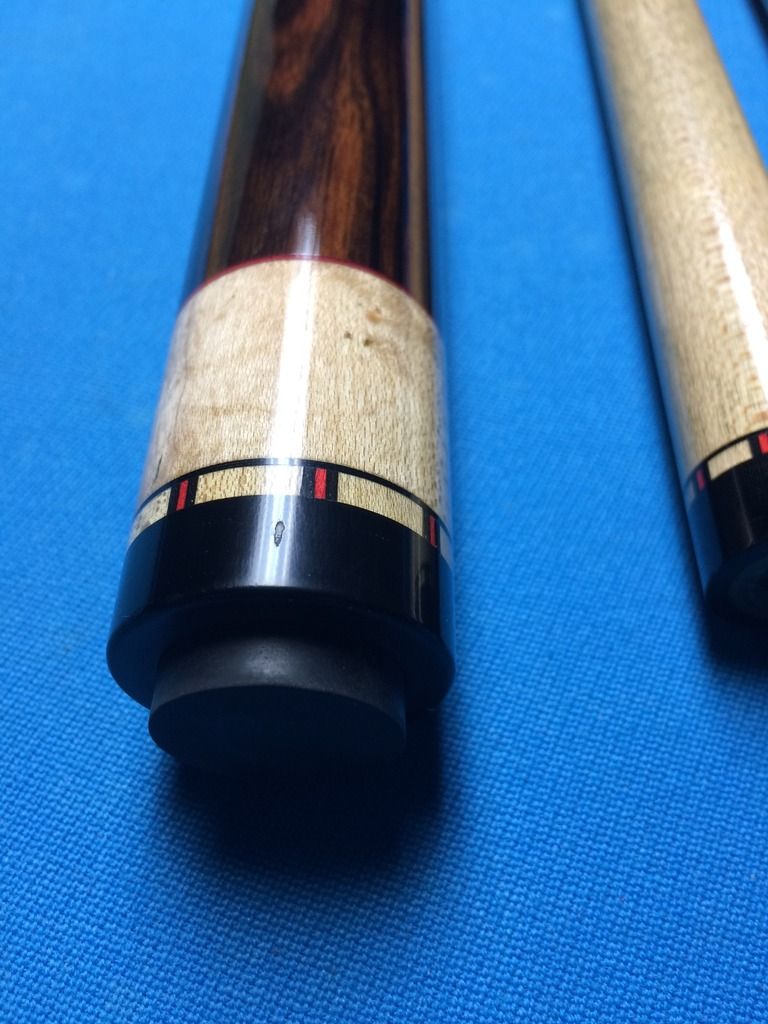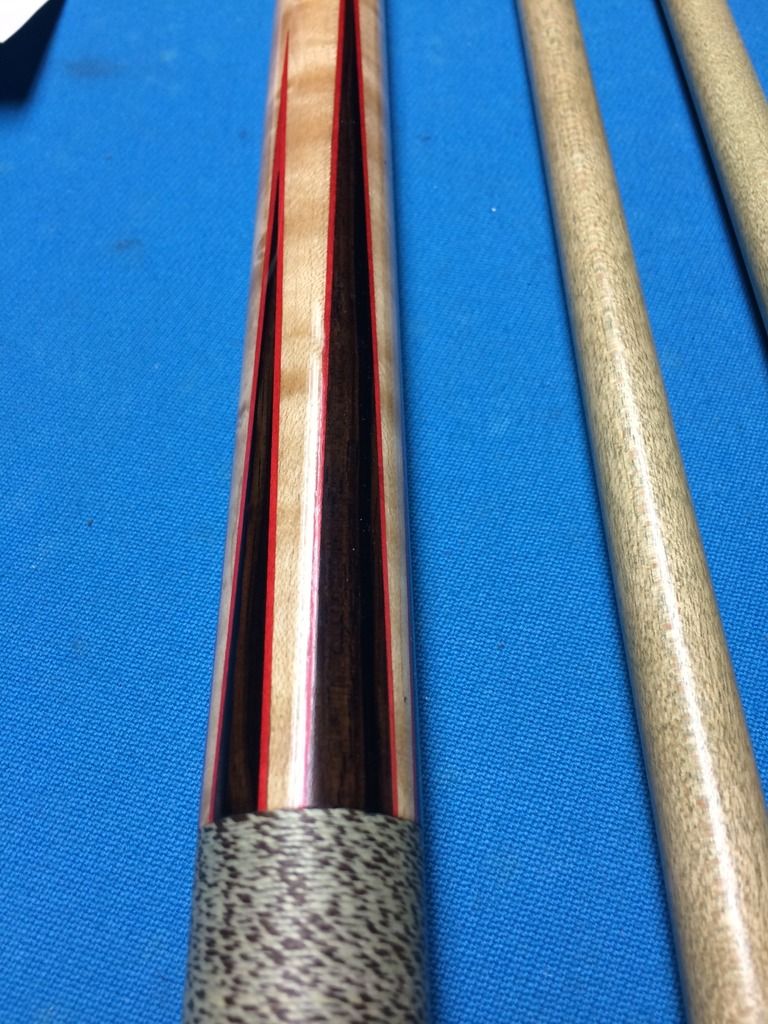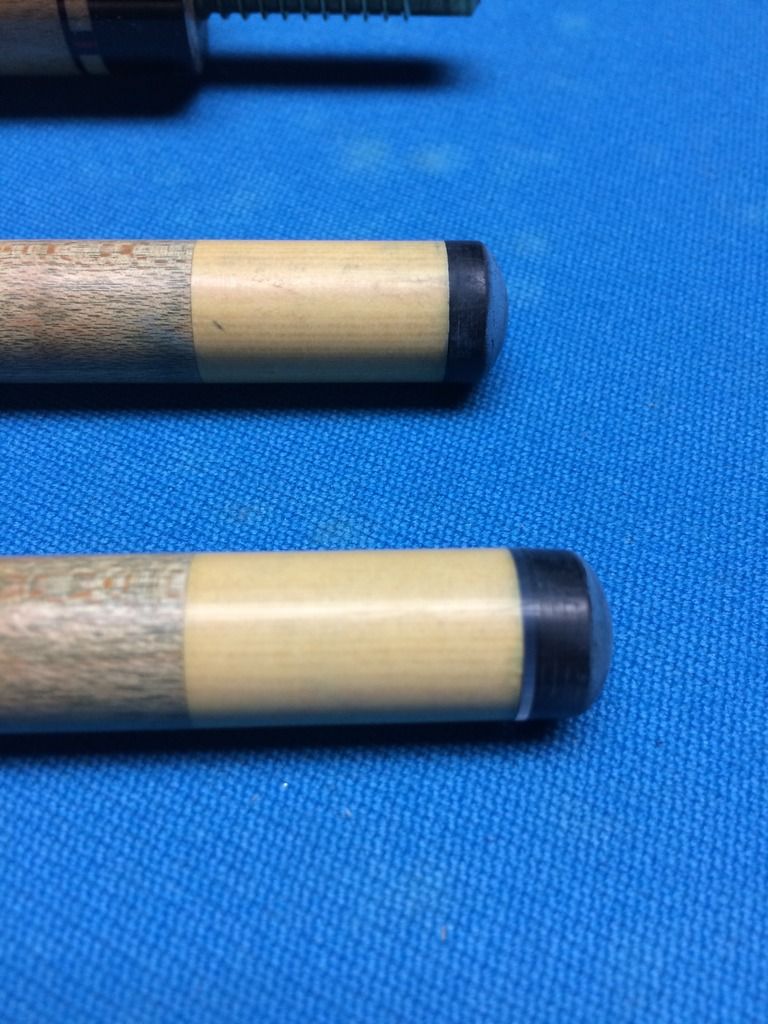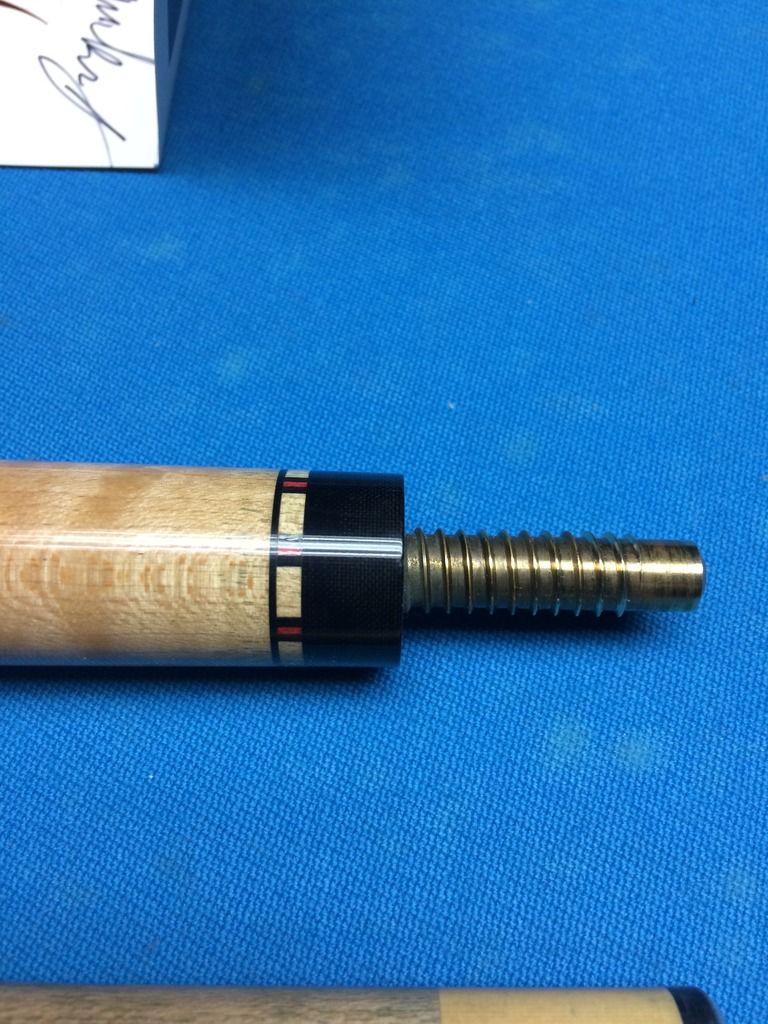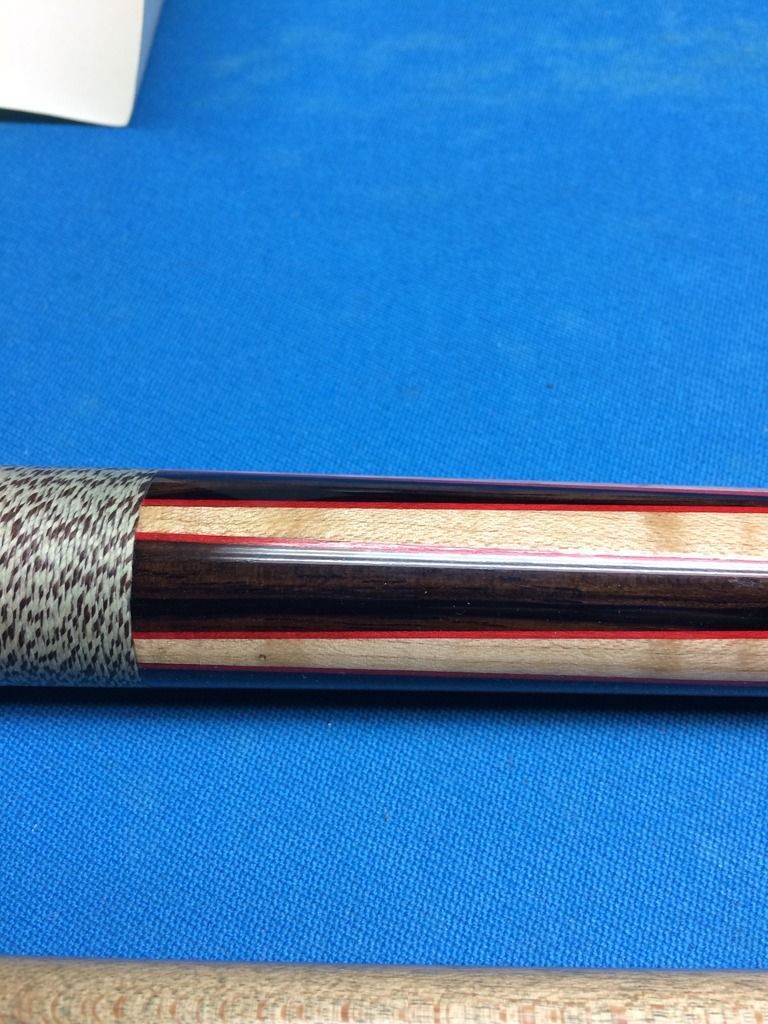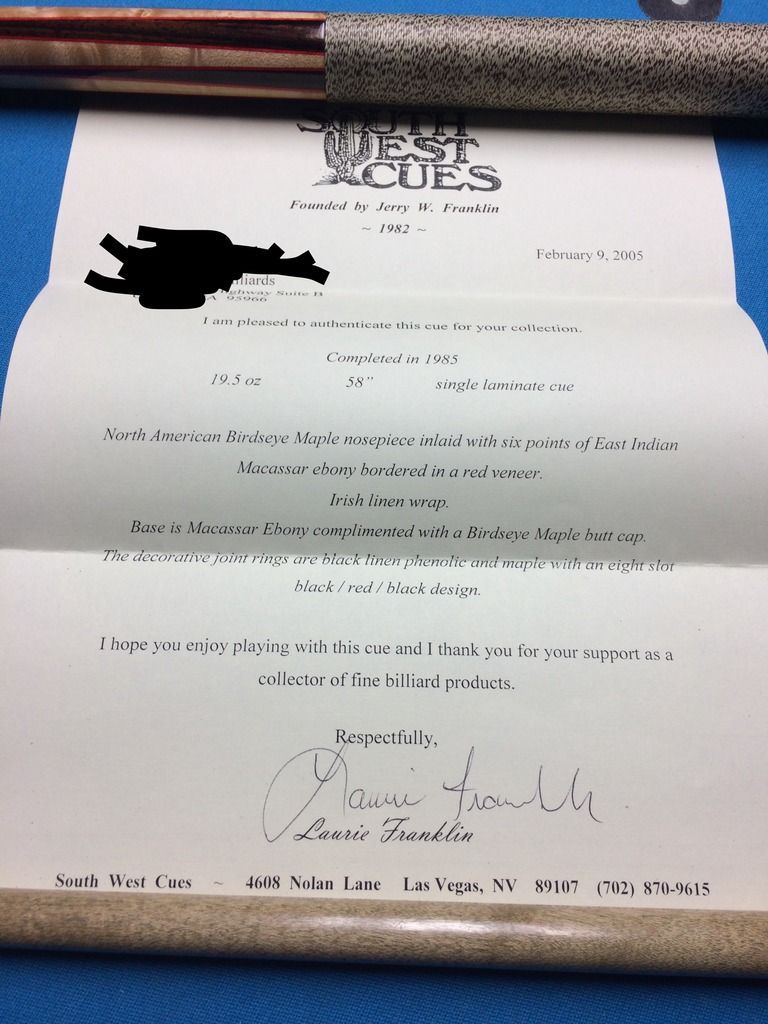 Some videos of the cue rolling apart and together with both shafts. I would put the shafts at 98+% straight and the butt at 100%.
https://youtu.be/Z74t9dd4Crw
https://youtu.be/EfF7cnrKrAM
https://youtu.be/LYLkv50VZew
https://youtu.be/cmDW3FX7KsI
https://youtu.be/oI13V1iCJ3I
Shaft #1 is 12.929mm and Shaft #2 is 12.903mm in diameter.
Last edited: