This is a nice 4pt purpleheart into birdseye w/curly maple handle, and white/black veneers. Barber cues don't come up often and this is a great cue. The points are very long, sharp, and even.
B:
28 7/8", 13.81oz,
S1:
29 1/4", 3.69oz, 12.56mm, ivory ferrule
S2:
29 1/4", 3.74oz, 13.10mm, LBM ferrule
T:
58", 17.5-17.55oz, 3/8x10
There is one small chip in the bottom of butt cap and there is a crack in the finish below the joint (see pictures). However, these are very minor.
Also....this cue is on the Cover of American Cueist and I have that issue which will go with the cue and it's in good shape!
$515 shipped
in ConUS, please add 4% for PayPal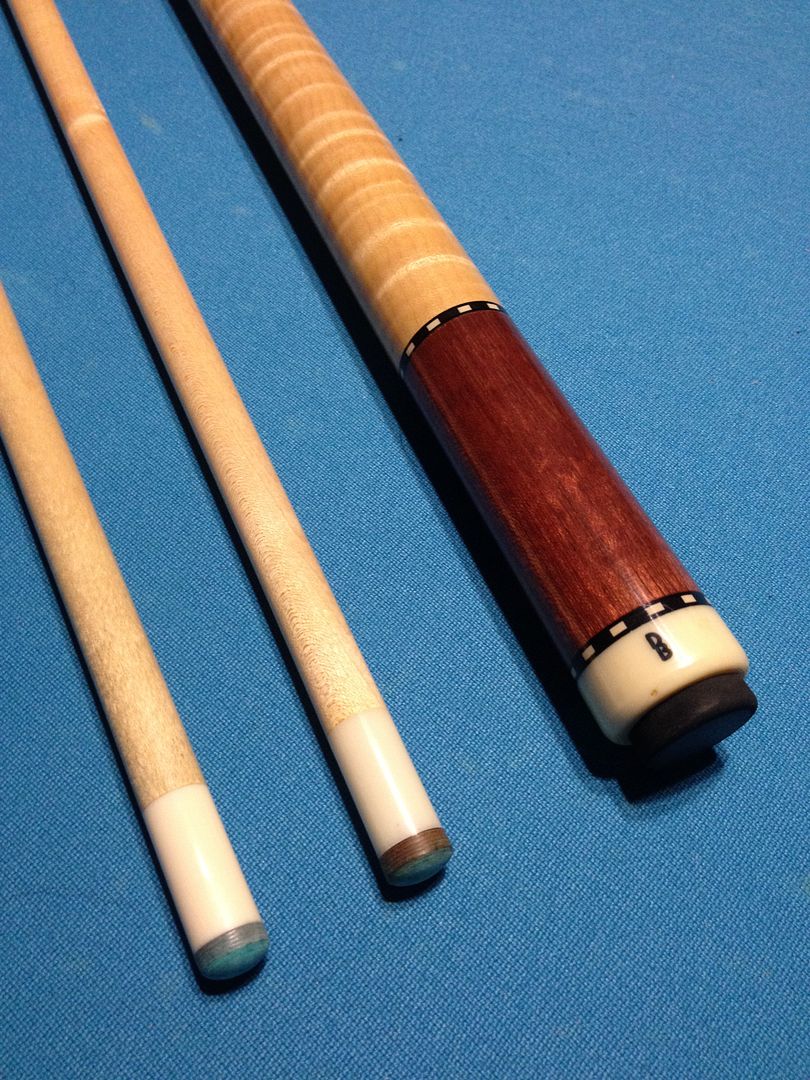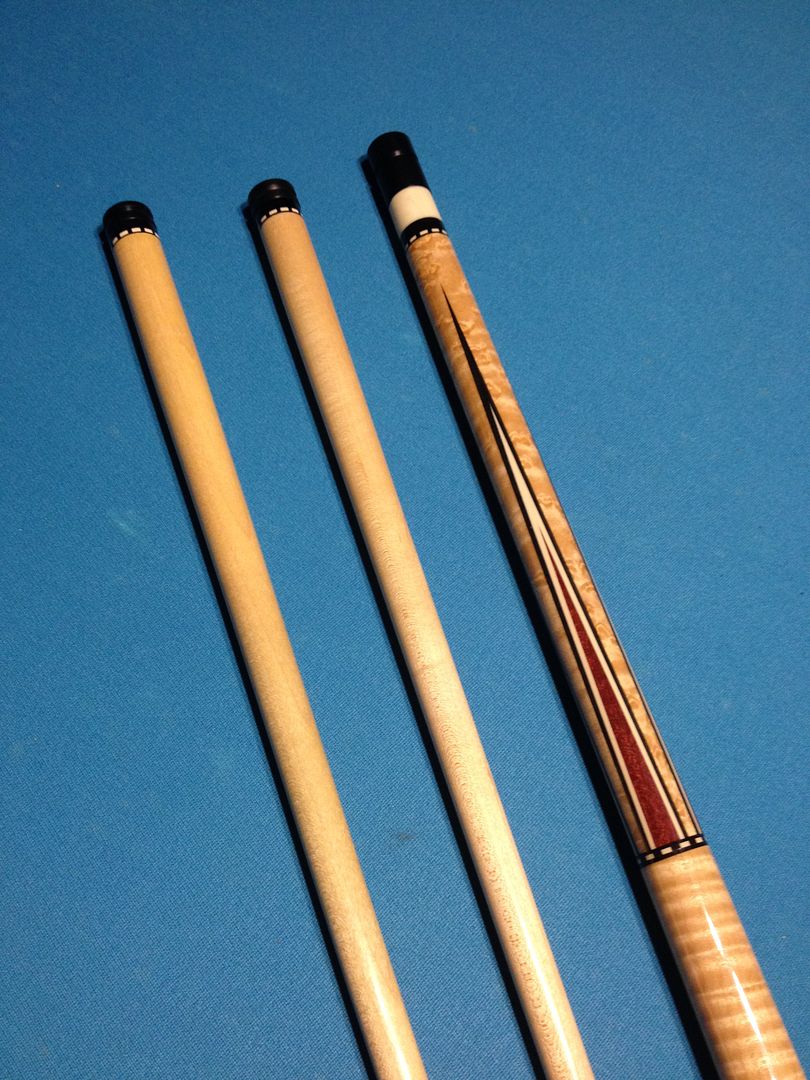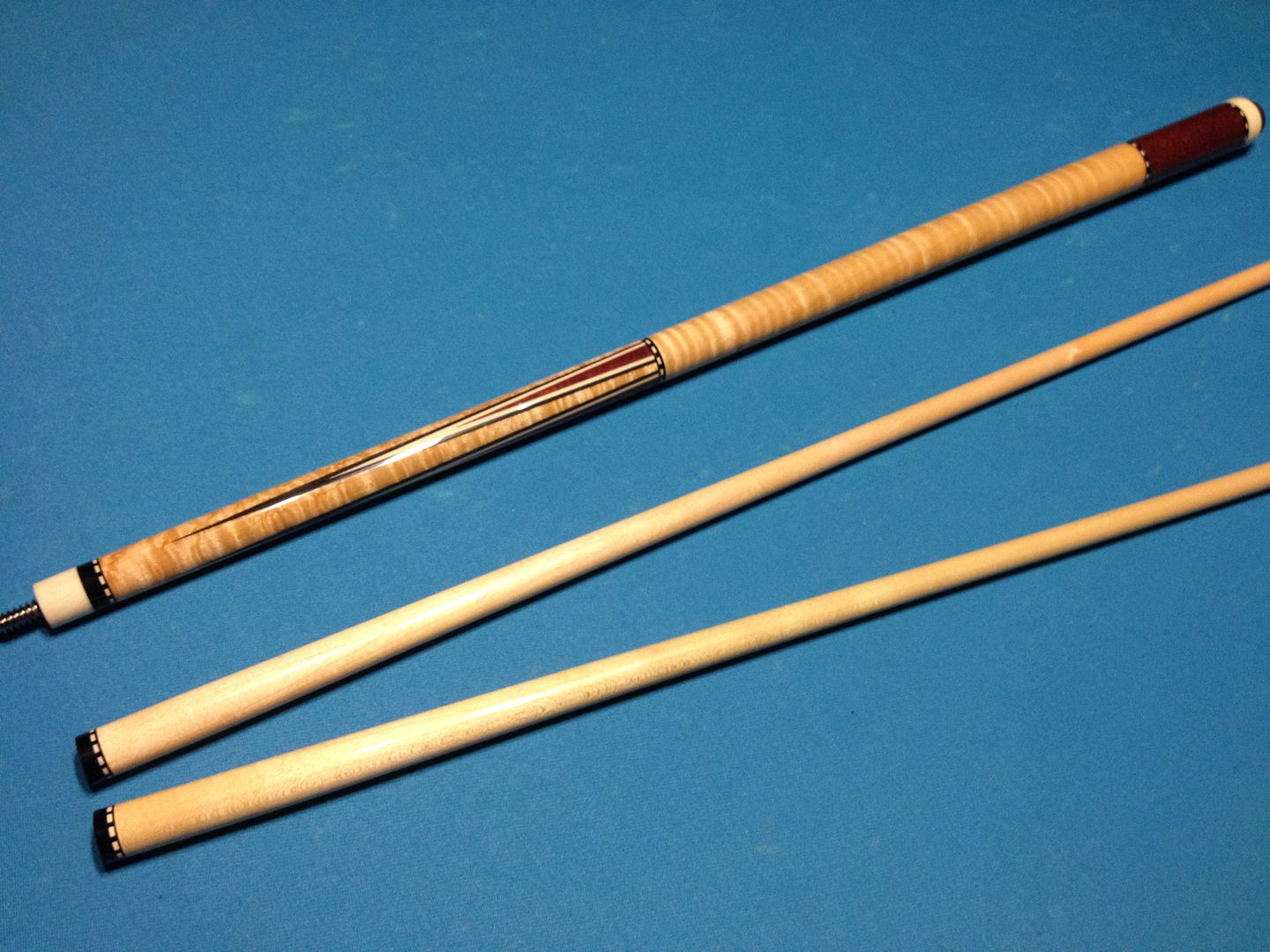 Last edited: