AzB Silver Member
Silver Member
I am selling this lathe with 16" bed extension included. I switched it all over to the longer bed and kept the short one for the tail stock. I machined it so they can be very close, but the tail stock can not go the entire length of the bed without some hassle. Also painted the replacement bed with the Grizzly paint. I bought it to threading and help keep the mess off my main lathe. I used about 4 times before I realized I was not happy the threading. I am just used to a big lathe and the results I get.
This would clean shafts and change tips easy enough I am sure. I machined a base to align them, but wont ship that. Its just too heavy. I would say who ever buys this needs to know how to level the two beds, as they are off height wise. But in the end, probably wont matter much for doing tips and cleaning shafts. I think everything is there, but maybe the bolts for the feet are missing as I did not use those either. There is a box of parts that came with the Grizzly I never used.
Probably have about $750 into this getting it to my door. SOLD I will package it well so it wont be light package(s). Located in Florida. I can take it as far as Tennessee in late October.
http://www.grizzly.com/products/7-x-12-Mini-Metal-Lathe/G8688?utm_campaign=zPage
http://littlemachineshop.com/products/product_view.php?ProductID=5000&category=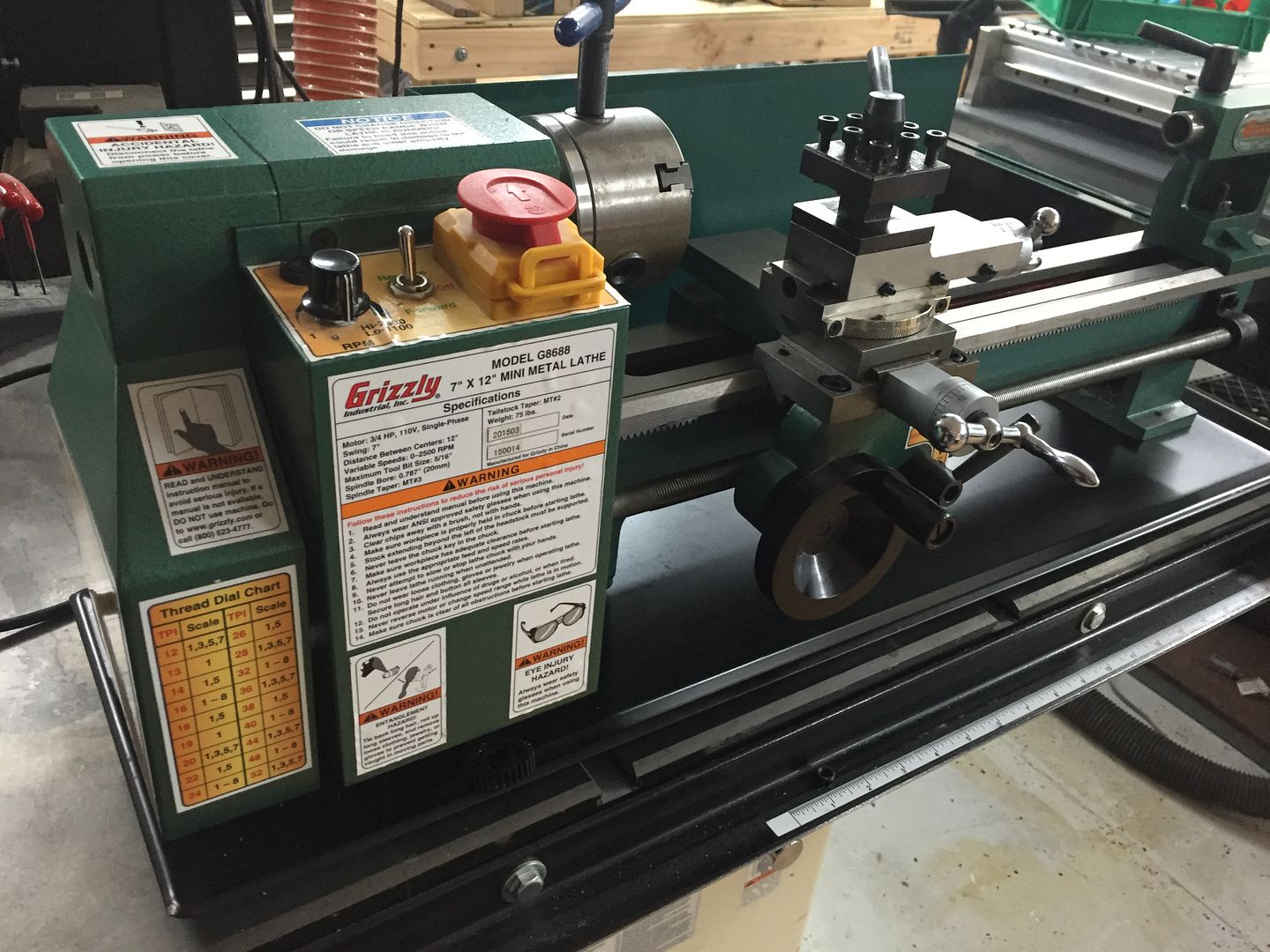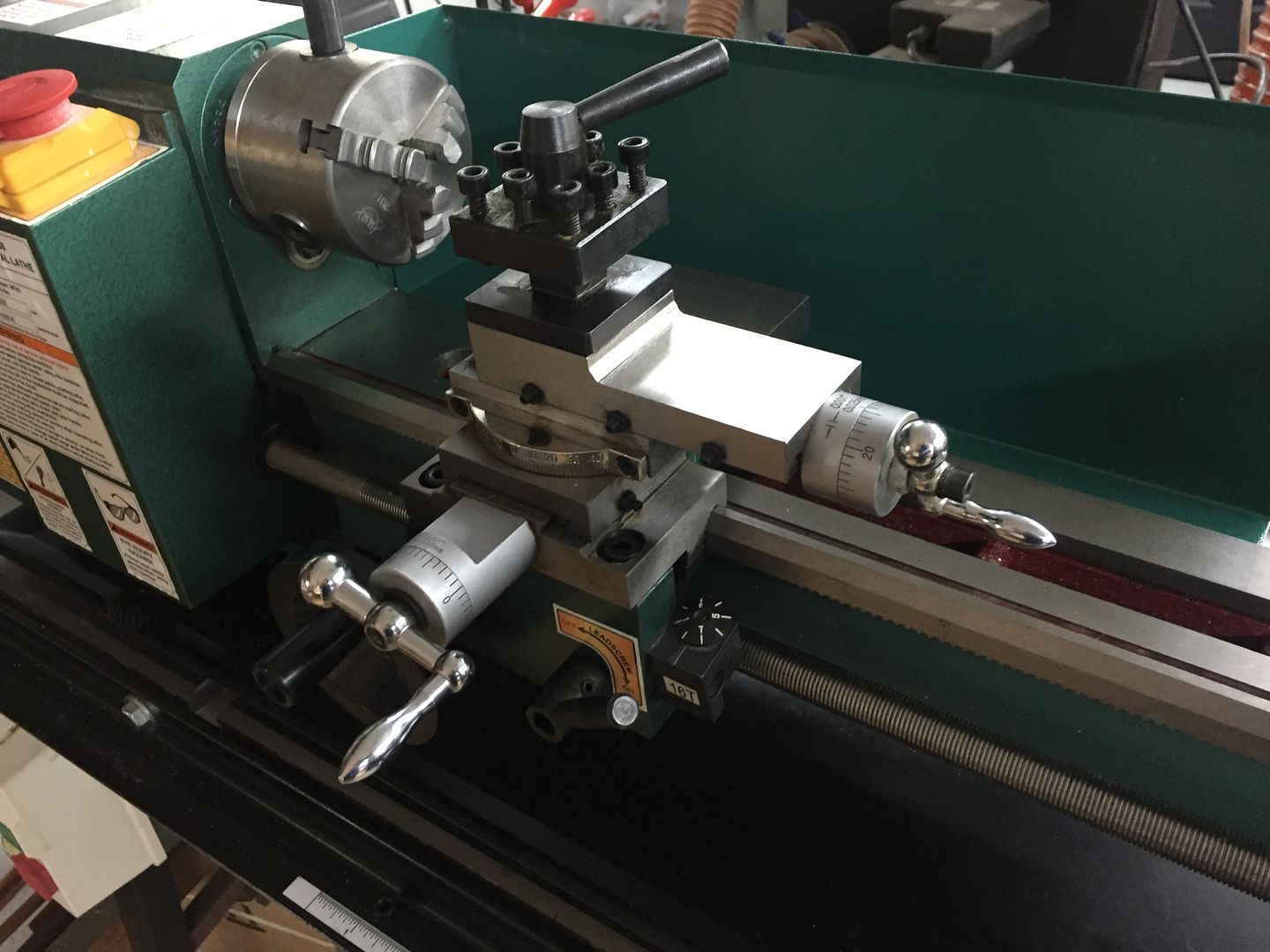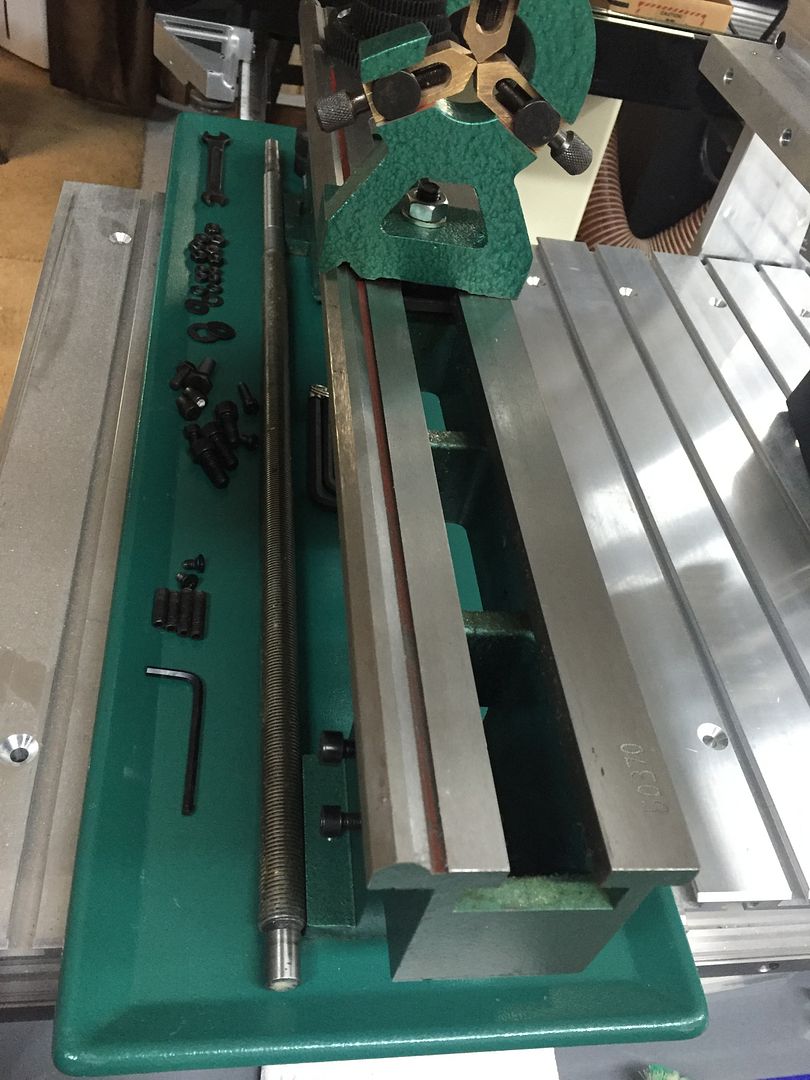 Last edited: