Did you say shrubberies?
Silver Member
Nice JW one-of-a-kind confirmed by Bill and made while in Colorado Springs. The white butt sleeve is NOT ivory. Two shafts natural ferrules: one is 12.9 the other 12.4. Small taper roll in the middle of the shafts. Nothing leaves the table, and does not affect play. Just being transparent. Original leather wrap is buttery smooth. I have other pictures of the shafts, but only allowed 5 attachments and have to wait 48hrs to add the others in a reply.
$1400 shipped & insured in the lower 48.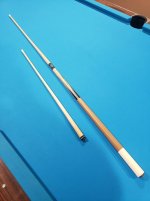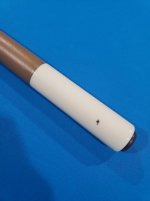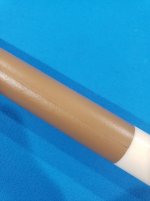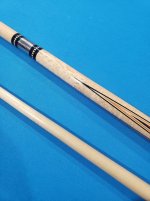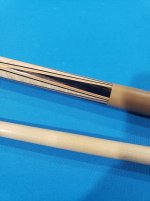 Last edited: