hey guys, havnt posted here in a long time. we all know the economy sucks, i got laid off in may. i have decided to go to college and i am needing money for my books this semester. its much cheaper to play my guitar than pool. if i want to play some pool ill shoot off the wall, for sale is my personal package.
-Joe Porper 2x4
-soft leather 4x8
-60" sneaky
-J&J palm wood J/B
-small sir joseph glove
-some chalk
-gold tip tapper
-tip shaper
-2 sets joint protectors (Joss and 5/16-18 if i recall correctly)
the sneaky has been my playing cue for the past year or so. i had Ken Boyle here on az make it for me. 3/8-10 pin. it has a tung oil finish on it. i wanted the cue to look as much like a house cue as possible. it does, i have had several people comment on me winning a tournament with a house cue (this cue). the cue looks really dirty but the shaft is smooth. shaft has one ding that was filled a long time ago, with humidity changes you can feel it a bit again. the but has a crack near the bottom. it was hollow where a weight bolt was so i filled it with silicone to glue the cue and stop the crack from continuing, and hold the bumper in. ferrule is IV4 with a Water buffalo tip.
the J&J jb has had the finish sanded off to get that dirty look and try to match my playing cue as well. i havnt used it enough to get a dirty look that i want. i put a black phenolic ferrule and a brown phenolic tip on it to match the rest of the cue. the tip was made with a tenon, and glued on the ferrule. should never pop off due to a miscue.
the rest of the stuff was in my case when i decided to sell it. if you want me to put another tip on either of these cues before i ship let me know. i have G-10, brown and black canvas phenolic, le pro, elkmaster, water buffalo, and triangle tips.
i will not separate any of these items.
215
shipped
paypal
studdyhalllooser@yahoo.com
also reply via email. i will not check it on here, i have limited access to a computer, so i get my email on my PDA.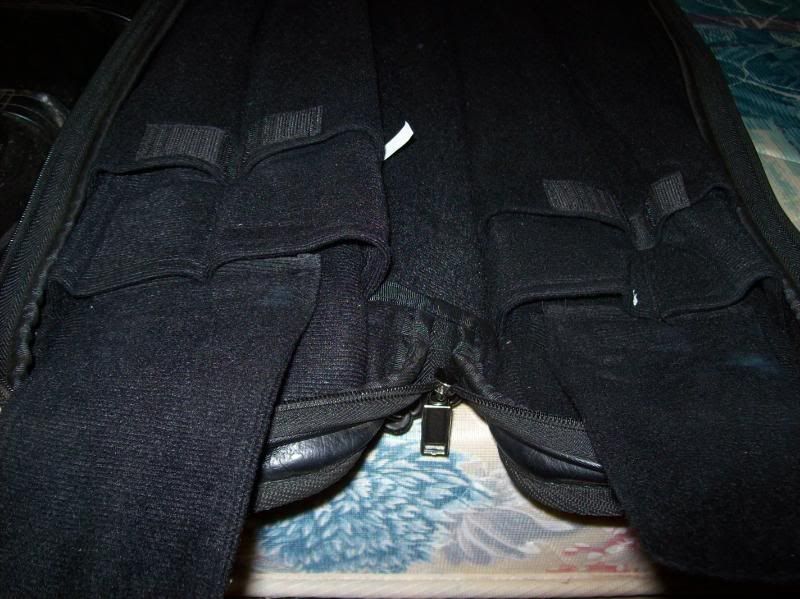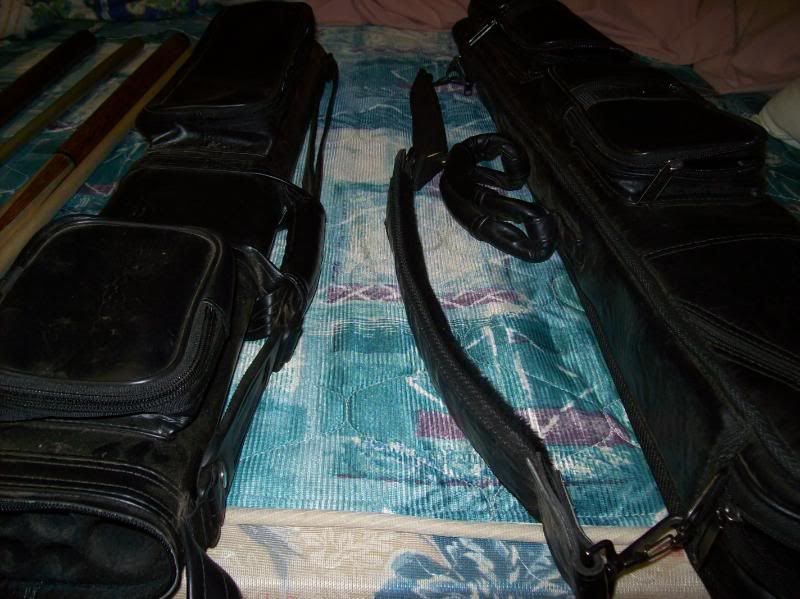 Last edited: