AzB Silver Member
Silver Member
Hi gents.
Is there a demand on router holders with straight shank for mounting it in the toolpost of your lathe?
Mounts are nice machined and made of 22 mm thick aluminium. Shank is 16 mm (height) x 22 mm (depth) and offers an usable length of around 100 mm. When needed you can make the shaft narrower so it will fit in your toolpost.
This holder is suitable for all tools (routers, drills etc.) with a standard spindle neck of 43 mm. I use it mainly as horizontal support for my Kress mill.
Price will be 65 Euro (approx. 76 USD) + 4 % Paypal fees; FREE International Shipping with trace and track.
If interested please give me a PM.
Kindest regards.
Olaf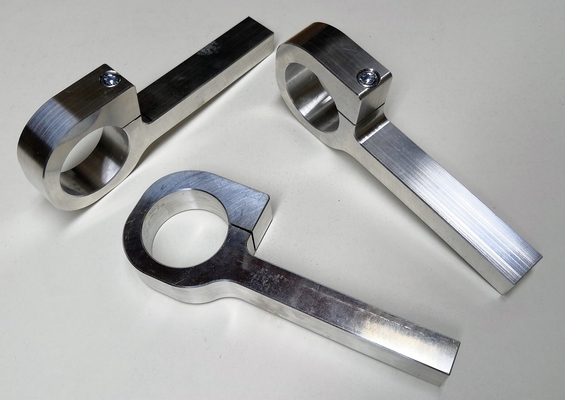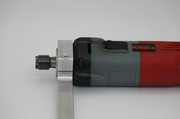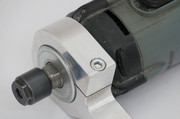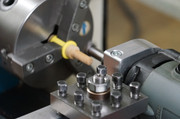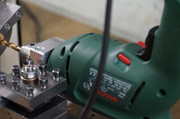 Last edited: