Gold Crown V Tournament Edition - with balls!
SOLD
. You won't find a better table at this price - and it comes with extras!
This Gold Crown V is one owner and in excellent condition. It has rails/pockets (4-3/8") by Donny Wessel. With the table, you get three sets of balls: Aramith Standard, Aramith Tournament, and Brunswick Centennial. You also get a BallStar ball cleaner, Simonis X-1, and a nice table cover.
You must pick it up or arrange for disassembly of the table and all shipping. If you are in the area (California central coast), you are welcome to stop by and look it over and hit a few.
I will be happy to answer any questions you have. Just send me a message.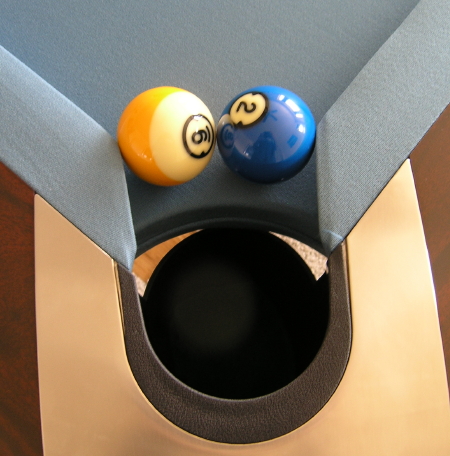 Last edited: