My first carrying case was my hand. For a short time, I actually just carried the cue into the pool hall without a case like a giant pair or chop sticks. It was just a used M. Fats that someone gave my dad and he gave to me.
Then I finally broke down and bought a cheap $35 case off Amazon. I remember seeing the nicer cases in my search and thinking why spend more on a case than the cues are worth.
Later when I realized I was in the game for the long haul, I purchased a couple of nice Pechauers. Then of course, I thought why am I putting these beautiful cues in such a crappy case?
The quest for a better bag began. My research kept pointing me to a JB Case. I really liked the cue protection they offered. I already had done a lot of my own modifications to the case I was using to make it tolerable. I added a cut up wash cloth to pad the openings and make the fit snugger and softer. I reinforced the bottom interior, added D-rings and an extra pocket.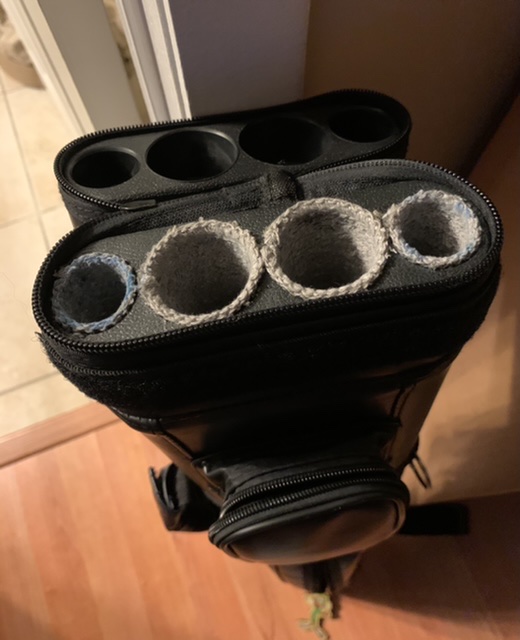 I was seeing great reviews and great protection for the JBs. Then I saw I could design it the way I wanted with their online case designer so I started playing around with that. As noted in other reviews the designer has some flaws, but it is still better than anything else out there. Some options are missing, and I am sure they will update it when they can. If you are just changing colors, moving pockets, or adding D-rings it works fine. For a more complex design you can make a pretty good mock-up of what you want and then work with them to tweak the final design. I was very happy with the interaction during the whole process. I worked with Asia, and she was very helpful and pleasant to work with.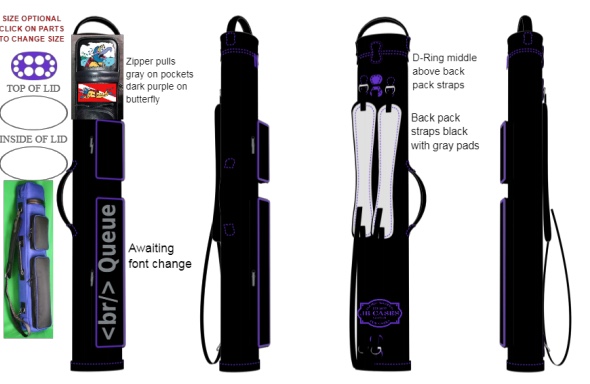 As much as I like the leather cases, they are out of my price range. Nylon was my direction and I liked the idea of the butterfly case. After seeing a bunch of custom case examples online I started thinking about what I could do that was cool and unique to really make it mine. After hours of searching for the perfect image to add to the case I was coming up empty. Then I looked across the room and there it was all the time. Framed on the wall was a pen and ink drawing my Dad made for me many years ago when I owned my Scuba business. Not only was the image just what I wanted, but the layout was a perfect fit for the top of the case.
I scanned the image and sent it in, but we soon determined it would look terrible as a line drawing. I started to colorize the image, but I don't have good enough software to do it justice, so I let their artist take over. After a some back and forth to tweak the image we got it looking how I wanted and still be able to transfer it to an embroidery. The text on the pocket is an inside joke to myself. I am a programmer so wanted something that related to coding and pool. It says "break cue" using the same font I usually code in.
My first choice was a 3x6, but the 4x8 is only an inch wider so why not. The image has more room and if I ever need the extra space, I'll have it. Nothing was built yet so they let me make the change. At the same time, I decided to add the other strap to make it backpack straps. They were very flexible about adding or subtracting options. I also added an extra D-ring in between the backpack D-rings so I can hang the bag from a hook to keep it off the dirty floor.
My overall experience was excellent. I was informed at the beginning it would take longer than normal right now. Nobody wants to wait, but with the all the back and forth to get the artwork right, I thought 3 ½ months was reasonable. The case is very well built and looks really great.
I am going to use it for a while to see how it handles in the wild. I know I will love the case, but in smaller bars I am wondering if it might be too much bag. I may end up with 2x3 rugged for those situations…we'll see.
Update: It happened see review here.
Description overview:
4x8 Butterfly with leather handles
Backpack straps
Custom Embroidery
Embroidered text on pocket
Extra D-Ring on back
Black nylon case with purple pocket accents and purple stitching
Purple interior
Gray backpack pads and pocket zipper pulls
Purple zipper pulls on main case
So Here it is!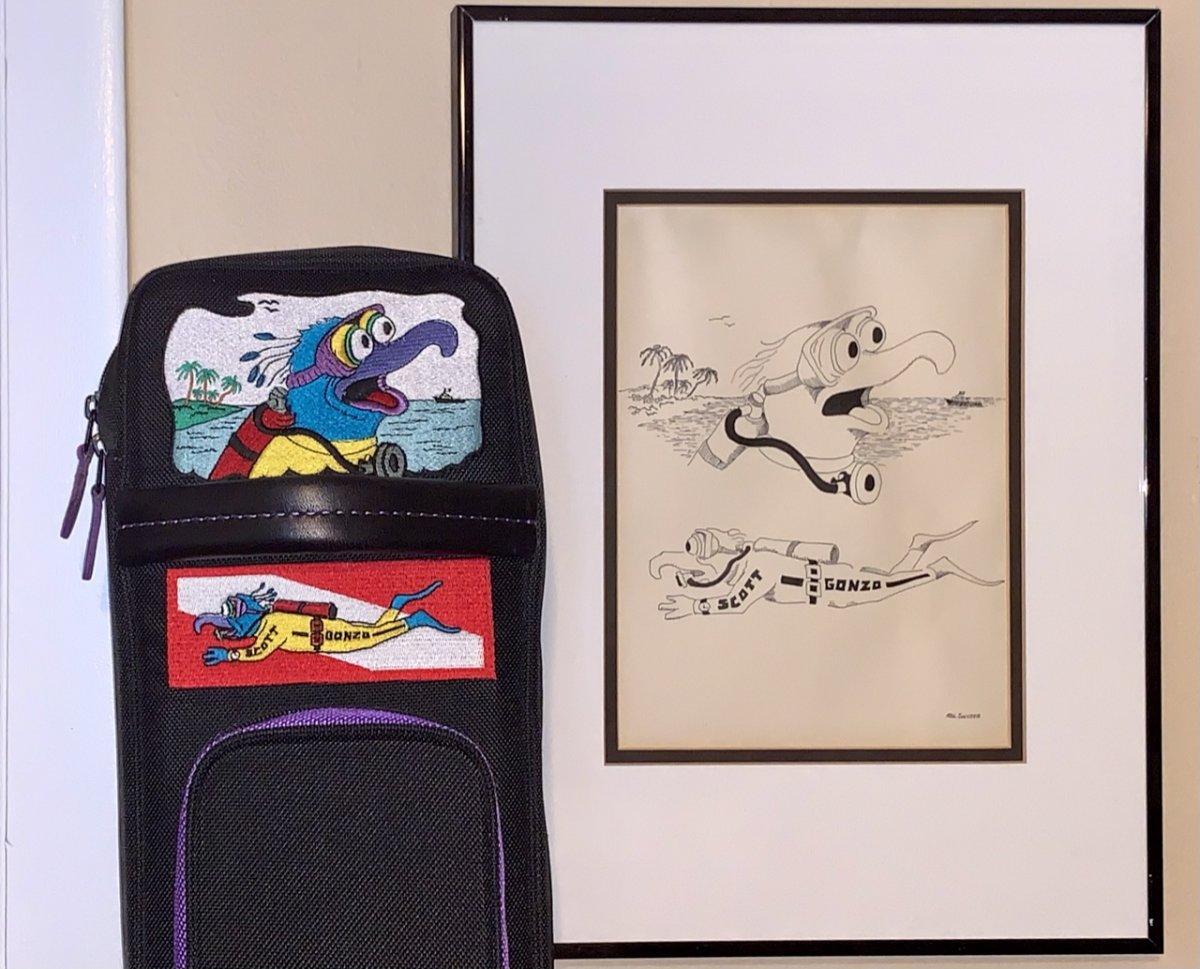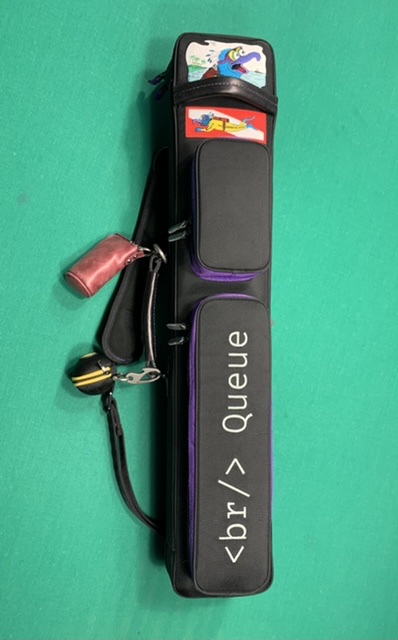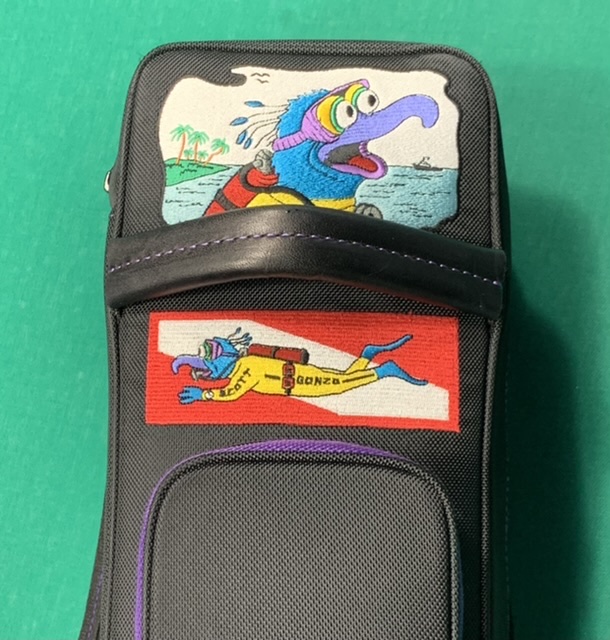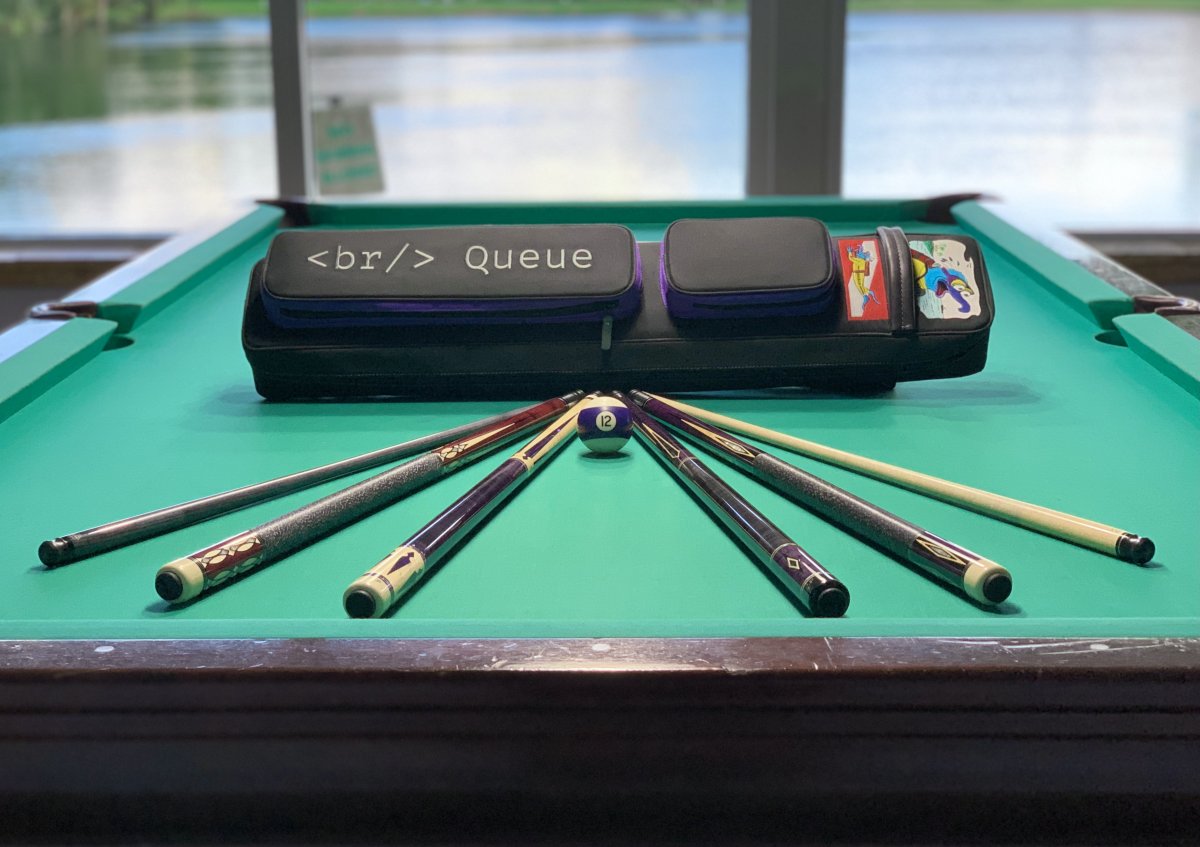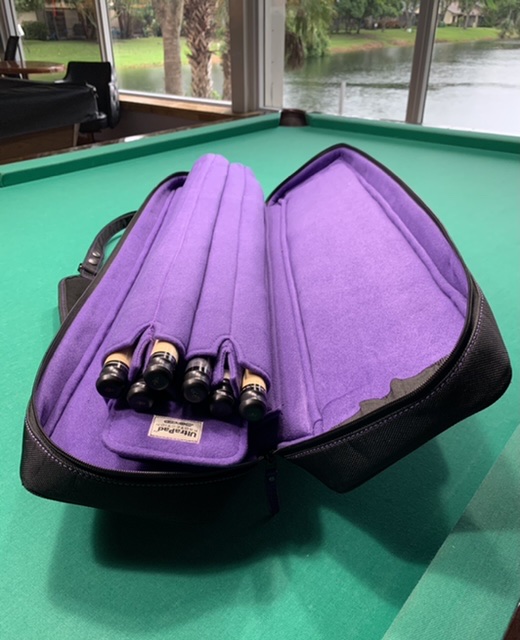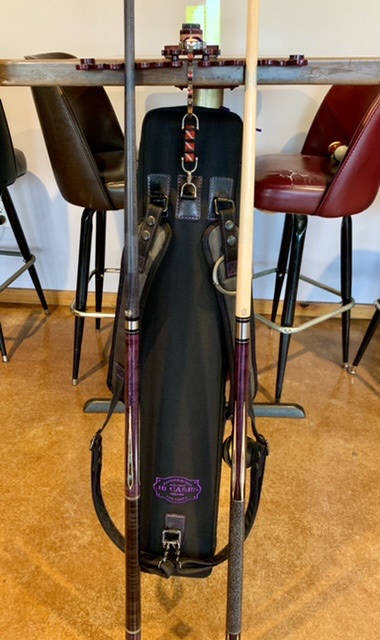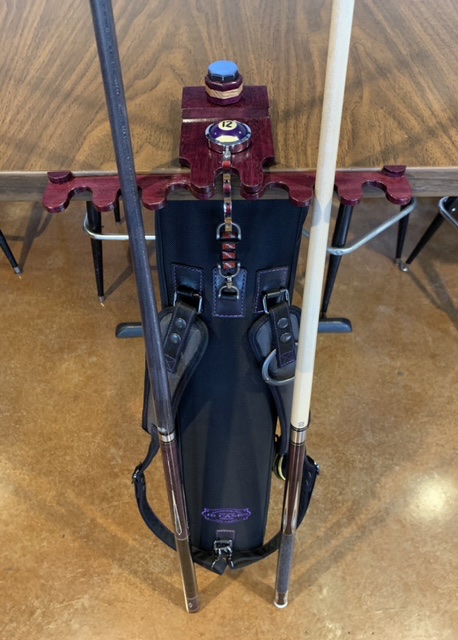 Last edited: