"HARVEY MARTIN" (3 Cushion Billiard Champion) 4 Piece Ivory Handle Cue Extremely Rare

" HARVEY MARTIN CUE "




Extremely Rare Four Piece Ivory Handle Cue.





SEE PHOTO'S BELOW



Harvey Martin

Inducted 2004 American Cuemaker's Association

"Hall of Fame."


Martin started making cues in the 1920's. Like Rambow and Britner he also turned Ivory Billiard balls earlier in his career. For decades more world champions played with Rambows and Martins than any other cues.
While Rambows were ruling the east coast

Harvey Martins

were the favorite among the west coast players. He popularized the 3/8" wood to wood flat faced joint. Martin did not do inlay work as he felt it weakened the cue. He would watch a customer play and try to build the cue to fit the customer's style. You will often find Martin cues with several shafts.
Also Martin made eight Ivory handle cue's two of which came apart in four pieces, one for

Allen Gilbert

and the other for

Jim Mcfarlane

, these are the only two cues that are known to exist, these cue's are extremely rare and sought after by cue collectors and should be in a museum, Martin continued building cues until 1984! That is six decades of his labor of love.



Harvey Martin

made this very rare cue for Champion 3 Cushion Billiard Player

Jim Mcfarlane

, Mr. Martin was one of Jim's biggest fans, Photo's of Mr. Mcfarlane playing with his

Harvey Martin

cue and some Newspaper clippings of

Jim Mcfarlane's

accomplishments as a 3 Cushion Billiard Champion.
Thank you all for taking the time to browse through my pictures and documents.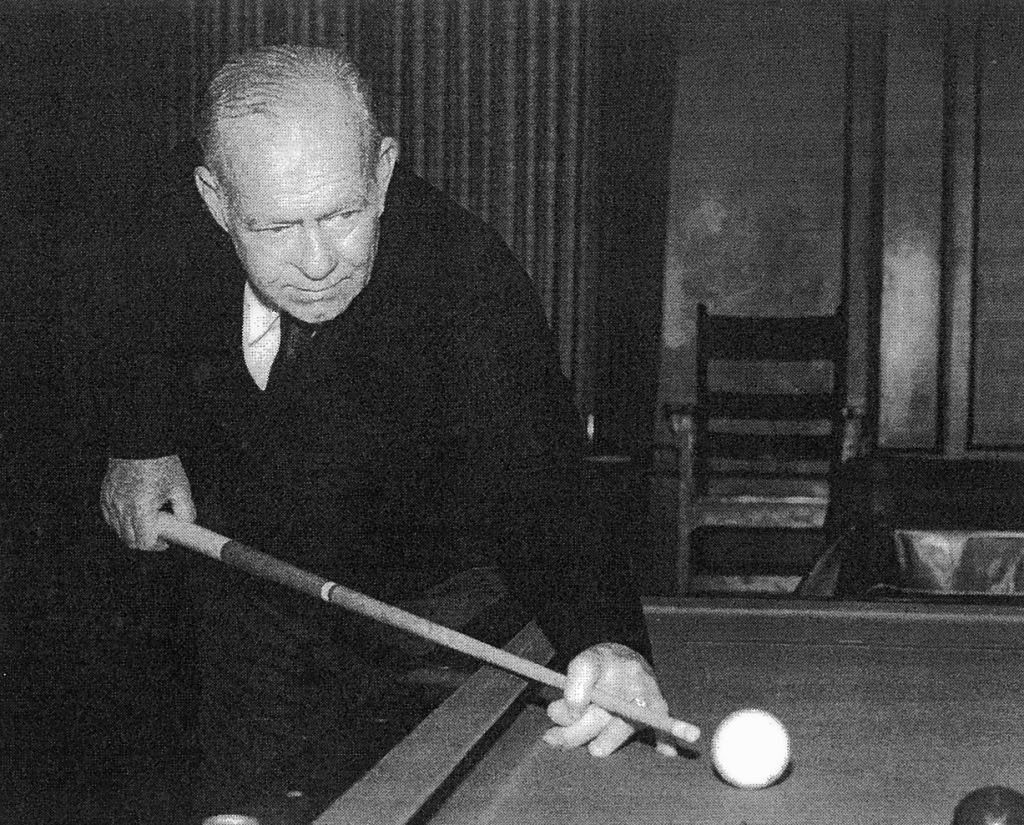 [/B]
"Harvey Martin" 4 Piece Ivory Handle Cue Appraisal from "Deno Andrews at
http://3cushion.com/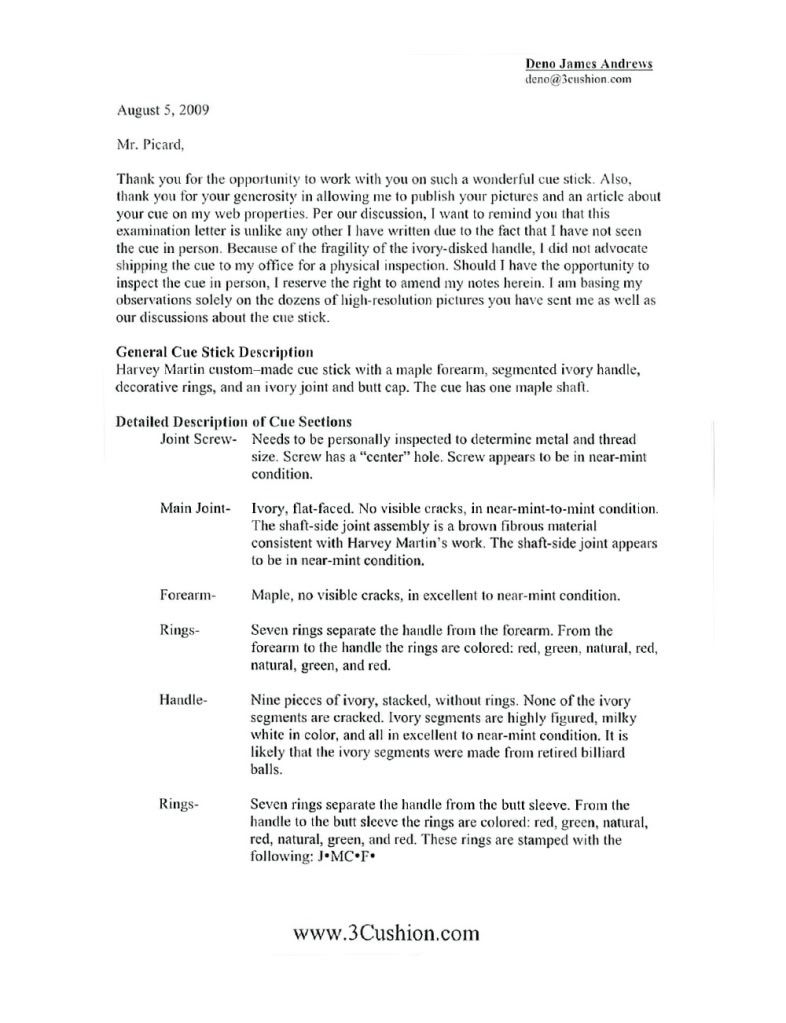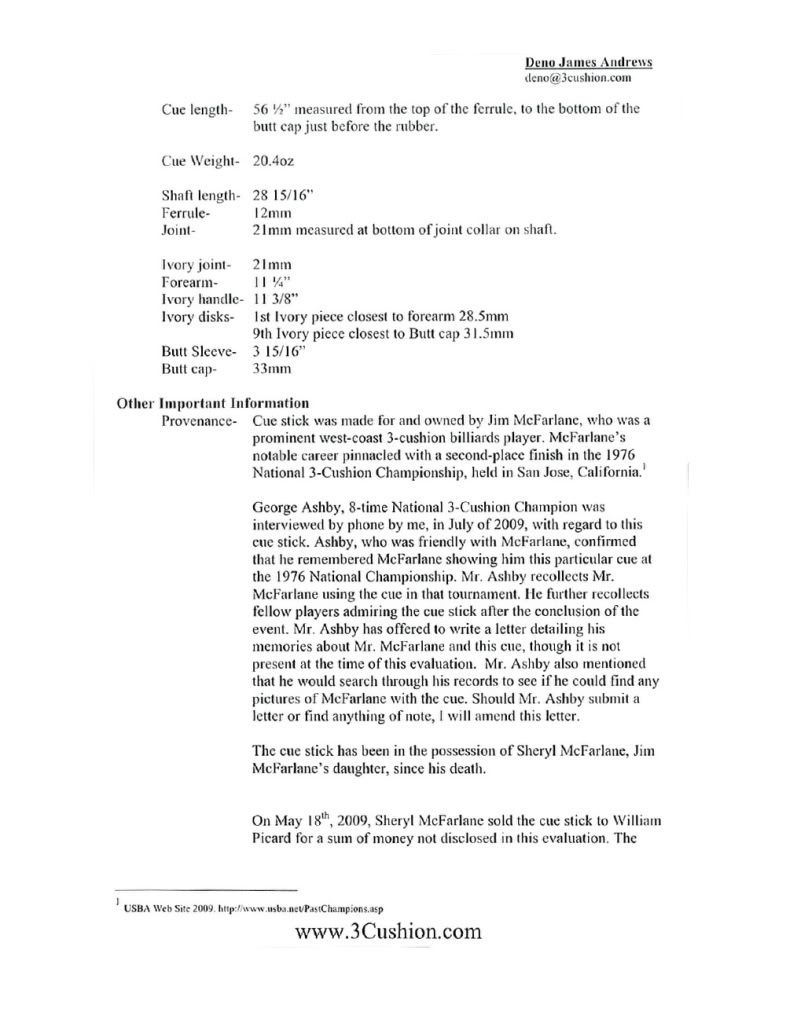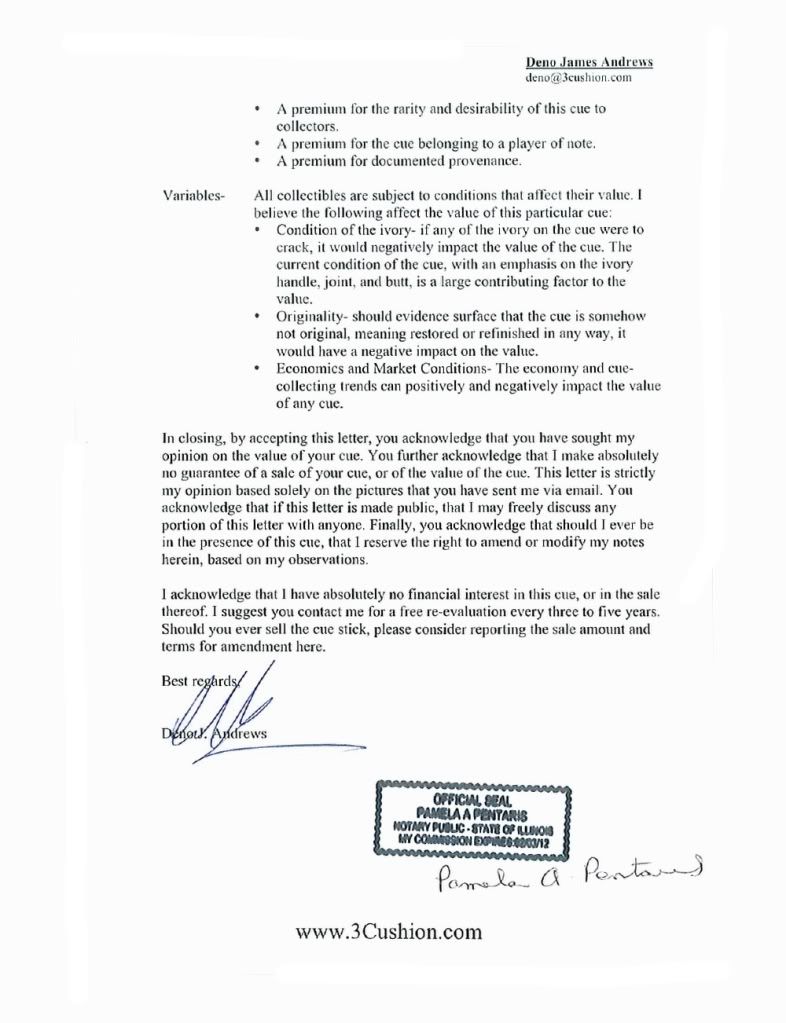 "JIM MCFARLANE" on the left, the Elks Club wins the 3 Cushion Billiard Title Playing in the 1977 Invitational Three Cushion Billiard Tournament in Bedford, Ore.
"JIM MCFARLANE'S" first picture far left, his Accomplishments: finishing Ninth, Fifth and Second place in the US Touraments.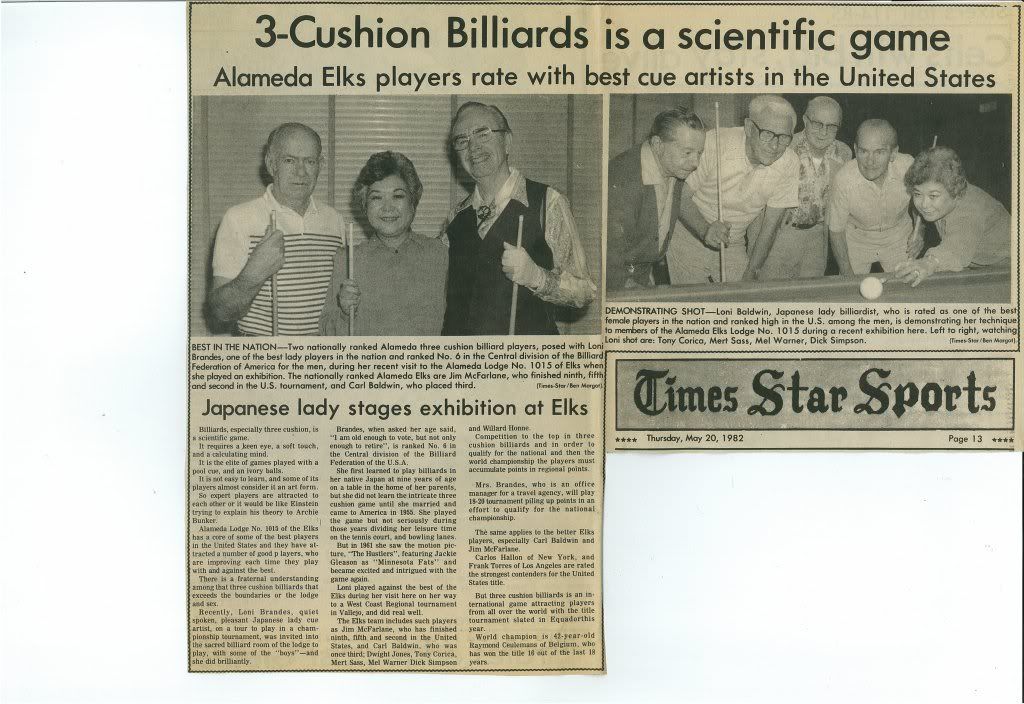 "JIM MCFARLANE" first picture far left, Wins the Title in the singles Three Cushion Billiards Tournament for the second time at the Southern Org Elks Invitational Tournament in 1982.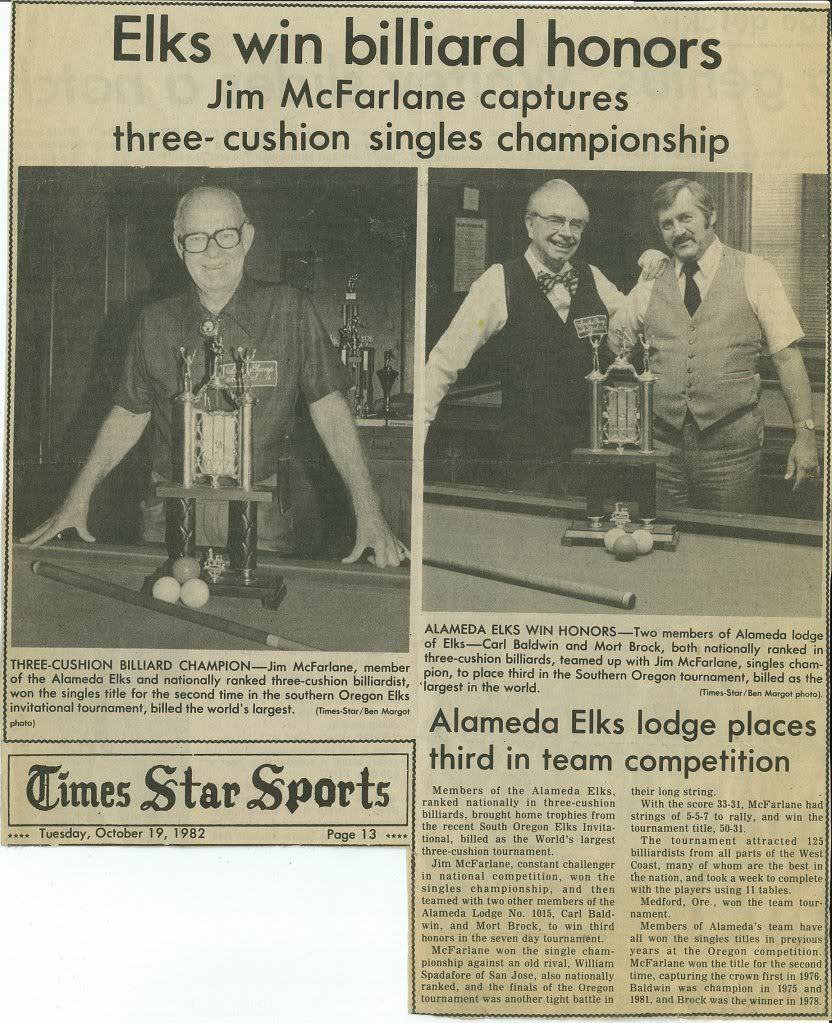 "Jim Mcfarlane" top picture far right, is playing in this 1984 semi-final round of the third annual Alameda 3-Cushion Billiard A.P.A Championship. (play continued the next day with "Jim in the lead but I do not have that newspaper clipping on the outcome) however after speaking with one of "Jim Mcfarlane's old time friends I was informed that "Jim did indeed win that 1984 Tournament, as soon as I get that newspaper clipping I will post that as well.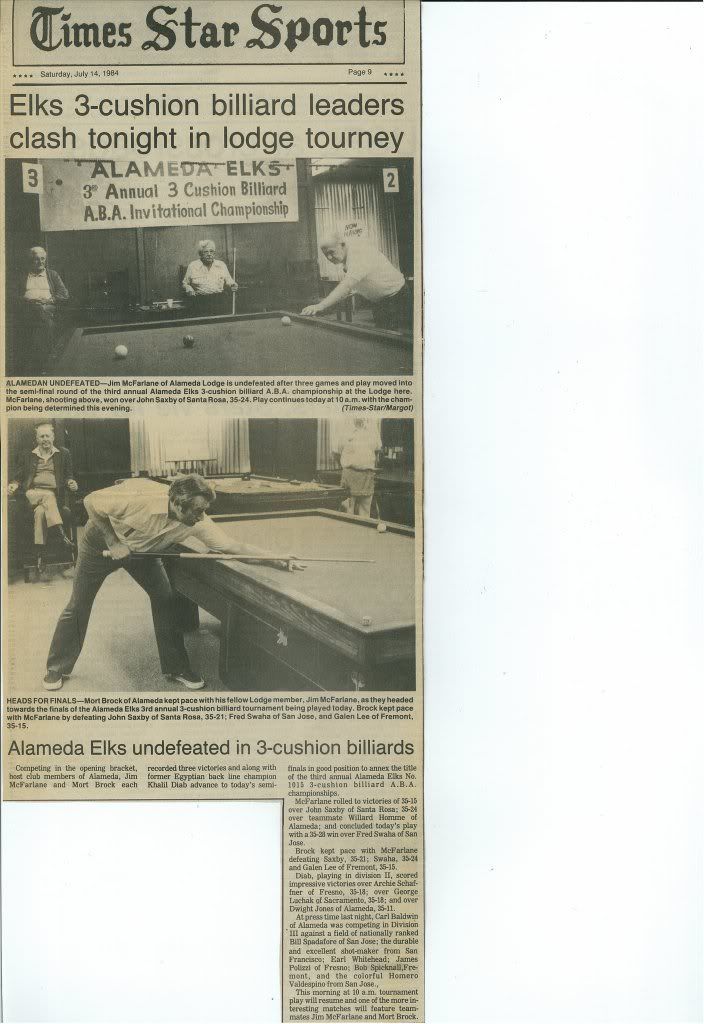 Last edited: