Marital Slow Learner.
Gold Member
Silver Member
I have for sale, one Honduran Rosewood Burl Square. The square is 5 inches long, X 1.5 inches square. It is kiln-dried and sealed. This is one of the most beautiful pieces I have ever seen.
SOLD
, shipped within the lower 48 continental United States only. NO exceptions. The first person to express interest in this thread, will have the first chance to complete the deal.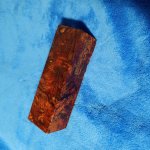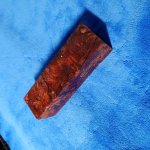 Last edited: