Joe Callaluca/8 point SR8-A Blank conversion
Brand New 8 points full splice conversion by Joe Callaluca using one of Duc's SR8-A full splice blank. The cue has 8 points (4 high and 4 low) with 4 veneers (Black, Green, Black, Green) on the high points and (Black,Maple,Black) on the low point. This cue has a radial pin with a brown phenolic joint. The butt weight in at 15.5 oz and the shaft at 3.85 oz with a 13.10mm tips. It has a whopping total of 52 ivory inlays include 4 diamond ivory inlay on ebony on each short point.
The cue roll straight together and play awesome!!
This is the best hitting JC I've owned VERY solid hit!!

Cue has been traded.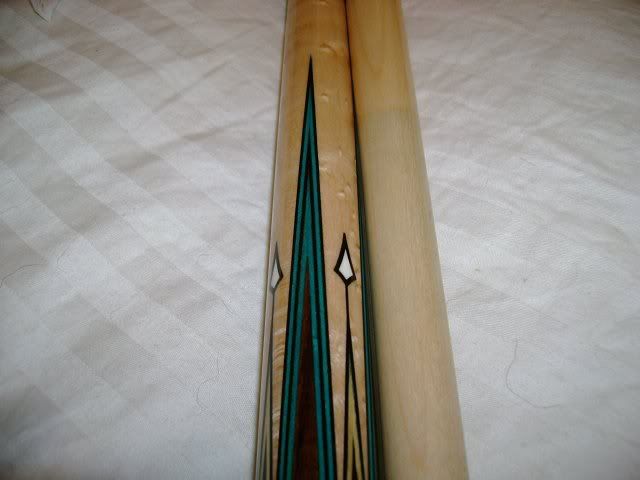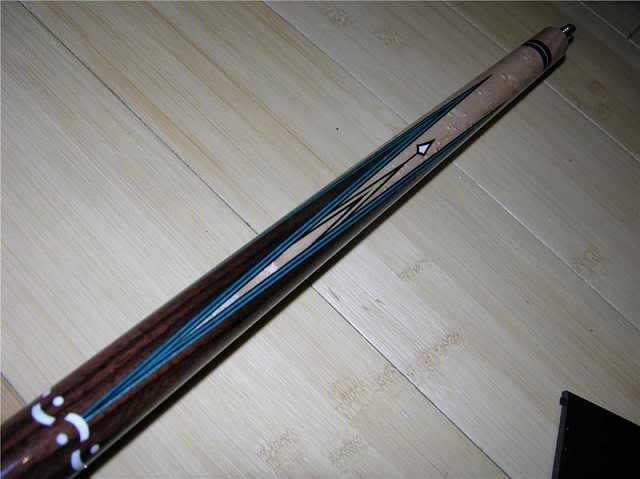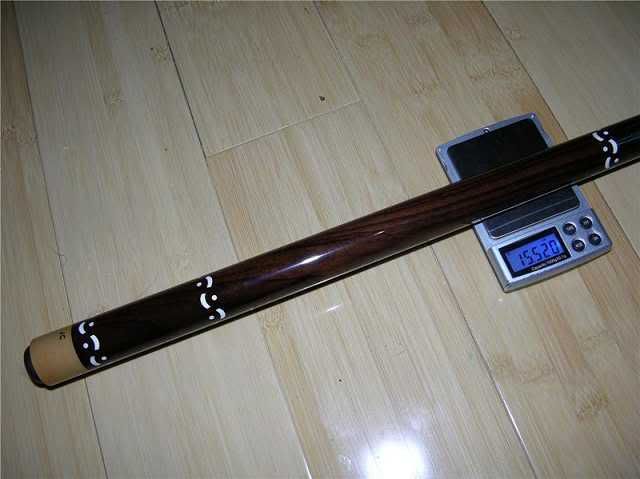 http://i294.photobucket.com/albums/mm98/billpier/image008-small.jpg
Last edited: