I am selling a Ariel Carmeli John Davis conversion cue, this is a sweet cue and hits like a monster.
The cue is made from African Padauk wood, very unique and just beautiful. it has ivory diamonds at each point, a 3x8x10 Ivory Joint, Ivory Hoppe Ring and has 3 shafts, 2 of the shafts are original and the other is a 314-2 with Ariels ringwork.
The cue rolls straight together, and apart.
only one of the original shafts have been played with, the other has only been test hit.
All shafts are near 12.75mm
This cue and setup is worth over 2K so i am giving a great deal for this one for $1500 Shipped USA
Chris
702-291-8885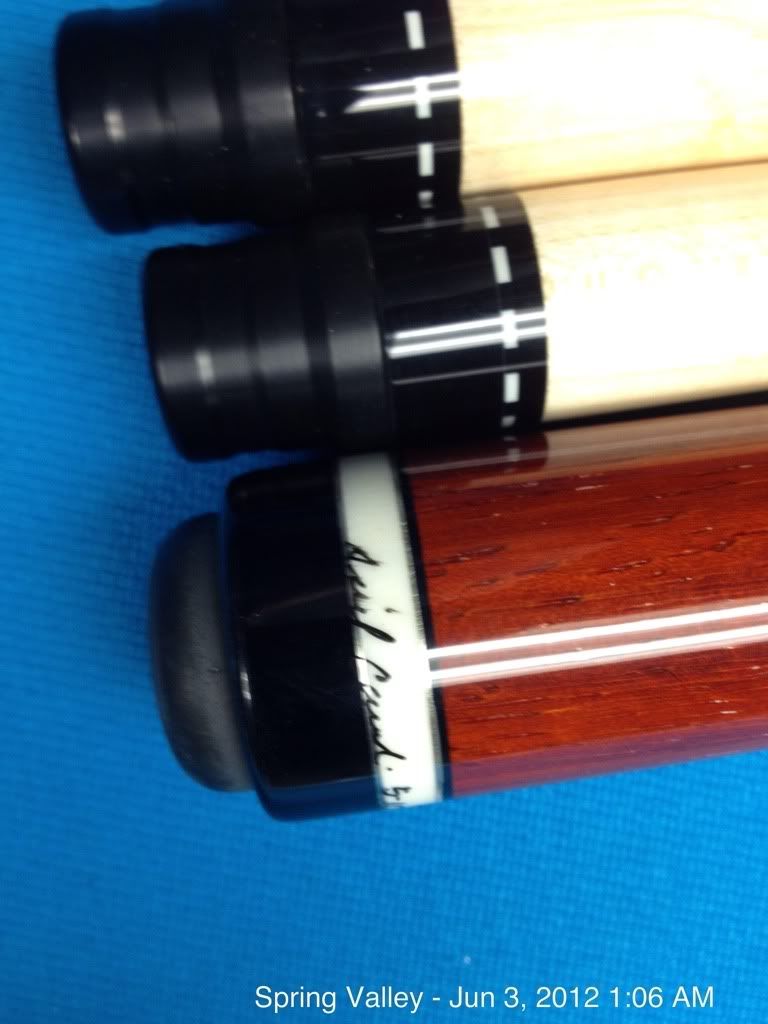 Last edited: