~{BULL DURHAM CUES}~
Silver Member
1 shaft-ivory ferrule, kamui black soft tip
5 butterfly splices
finish is in 98% condition, shaft is straight and cue is like new.
This cue has only seen a couple hours of play and let me tell you, I prefer a heavier cue, but the balance of this baby feels oh so sweet!
$325 shipped!!!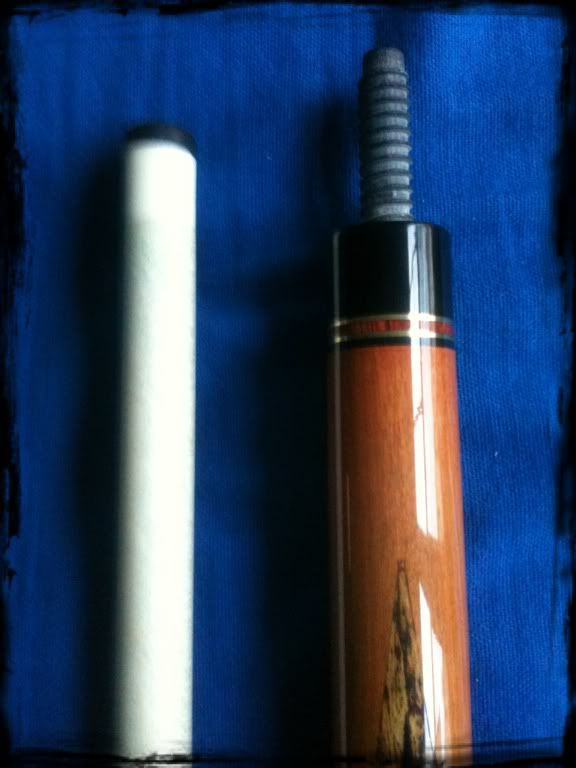 All the way to the right in the photos...
Cue 7:
Paduak forearm, bloodwood points and buttsleeve
3 veneers, natural, grey and black
.030" Brass ringwork and pin
Cueball joint/hoppe ring
Pigskin leather wrap
1 shaft
19oz
$325 shipped!!!!
Will consider trades valued at approx $500