A really lovely McDermott D-1.
The butt cap has no chips, scratches or loss of coating. The McDermott logo is fully green, yet doesn't have that overly thick appearance that you sometimes see; it is sharp.
The wrap and forearm are in excellent condition. The original nylon wrap is the nice blue color, not the dull brown one. The patina of the forearm is warm, and there is a nice amount of figuring in the maple. The joint is in great shape, and isn't peeling, as you often see.
The shaft has been reconditioned and re-tipped by Paul Drexler (I had him take care of it when he was making another cue for me). The shaft is perfectly smooth. The tip has never been chalked. It is either a Predator Victory (medium) or a Moori (medium) - I can't recall which. Note that there are a few discoloration spots on one side of the shaft - see pictures.
The butt rolls perfectly straight. The shaft has a slight taper roll, but not one that bothers me, and I am bothered by such things. The cue plays very well (I played it on my home table several years ago, before having the shaft conditioned and the tip replaced).
The length is 58+". The weight is 19.82 oz. The shaft diameter is 13.1 mm at the ferrule.
$290 OBO plus shipping.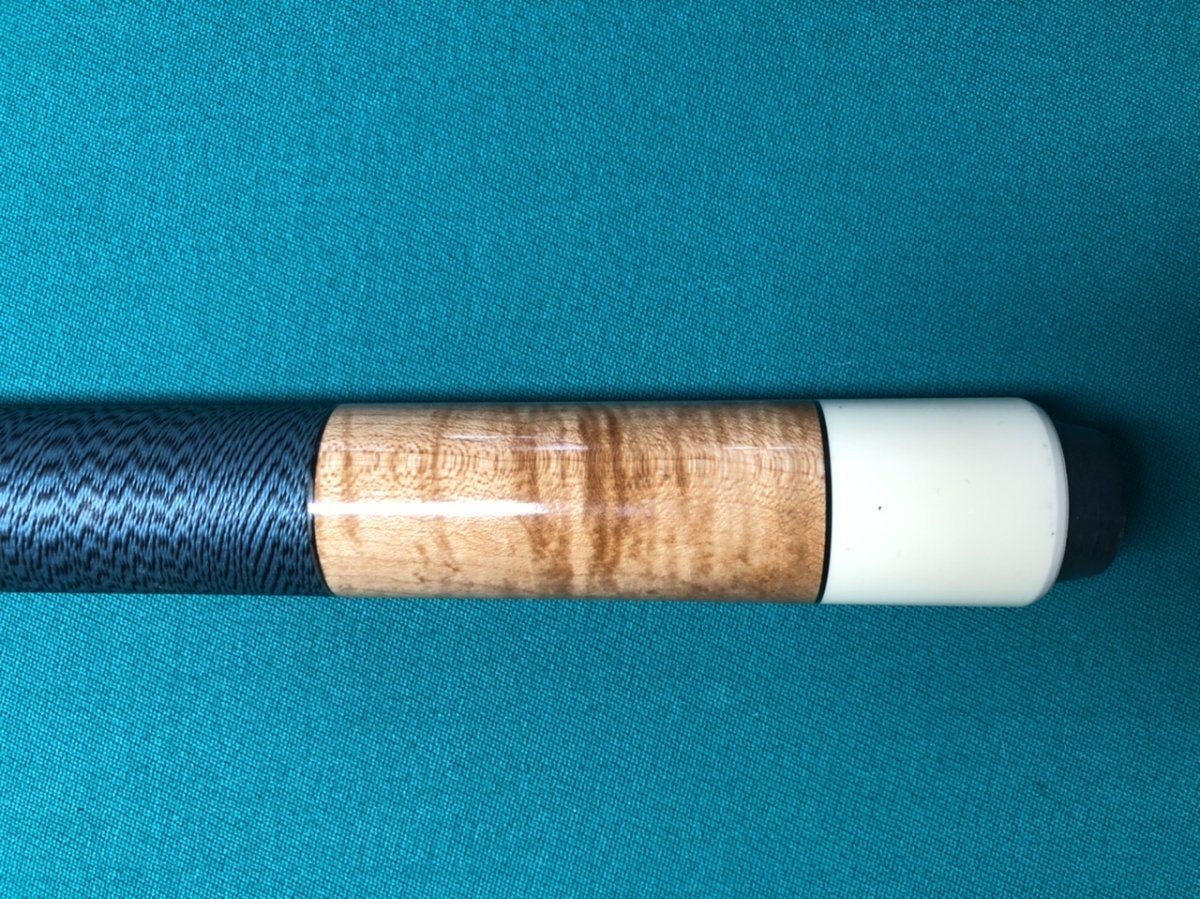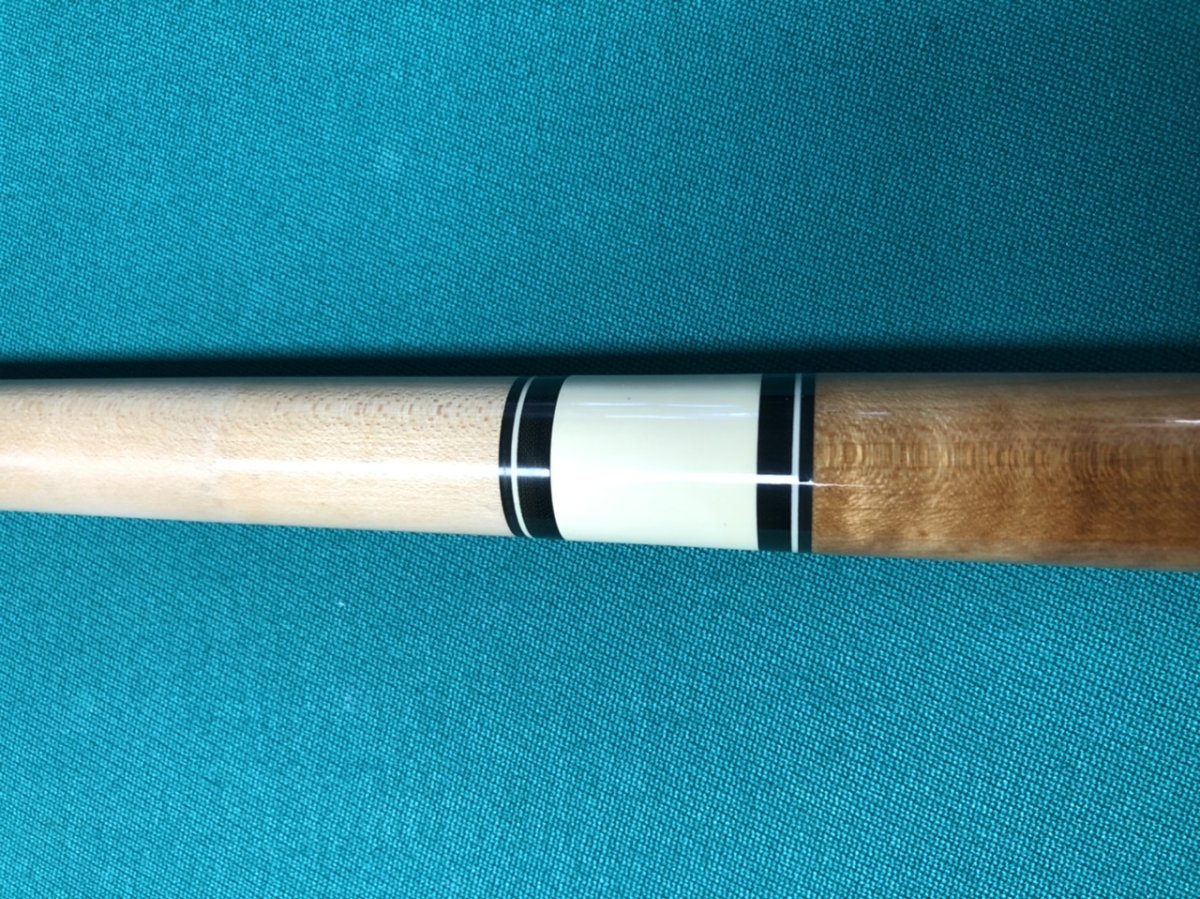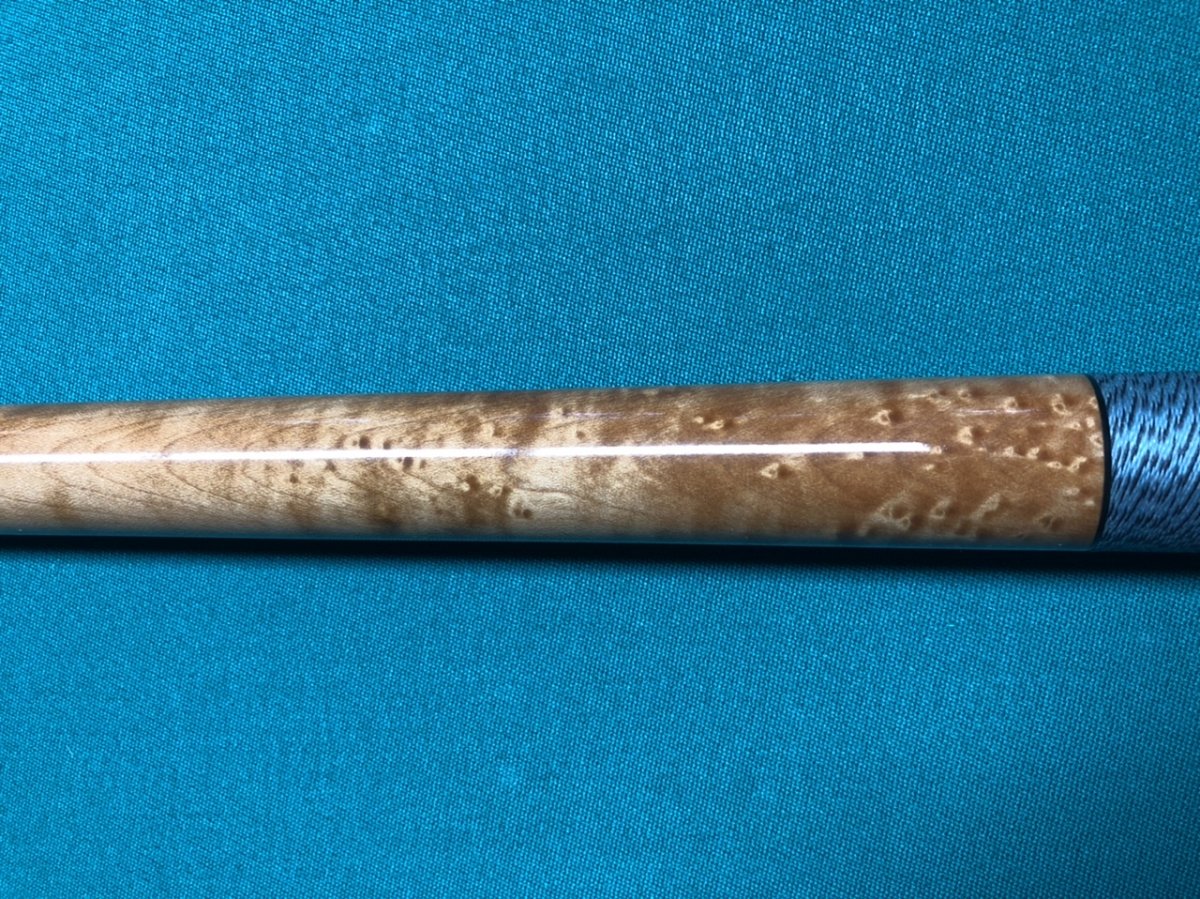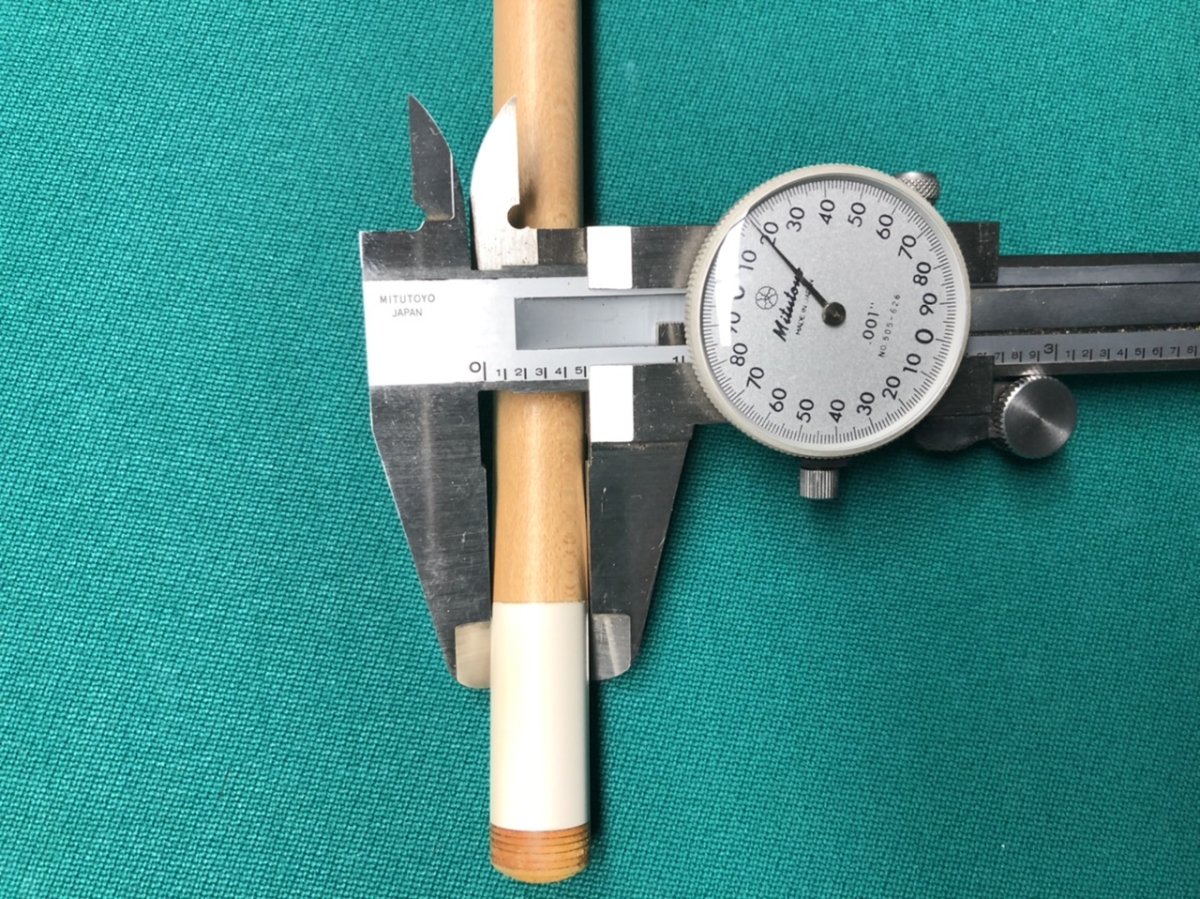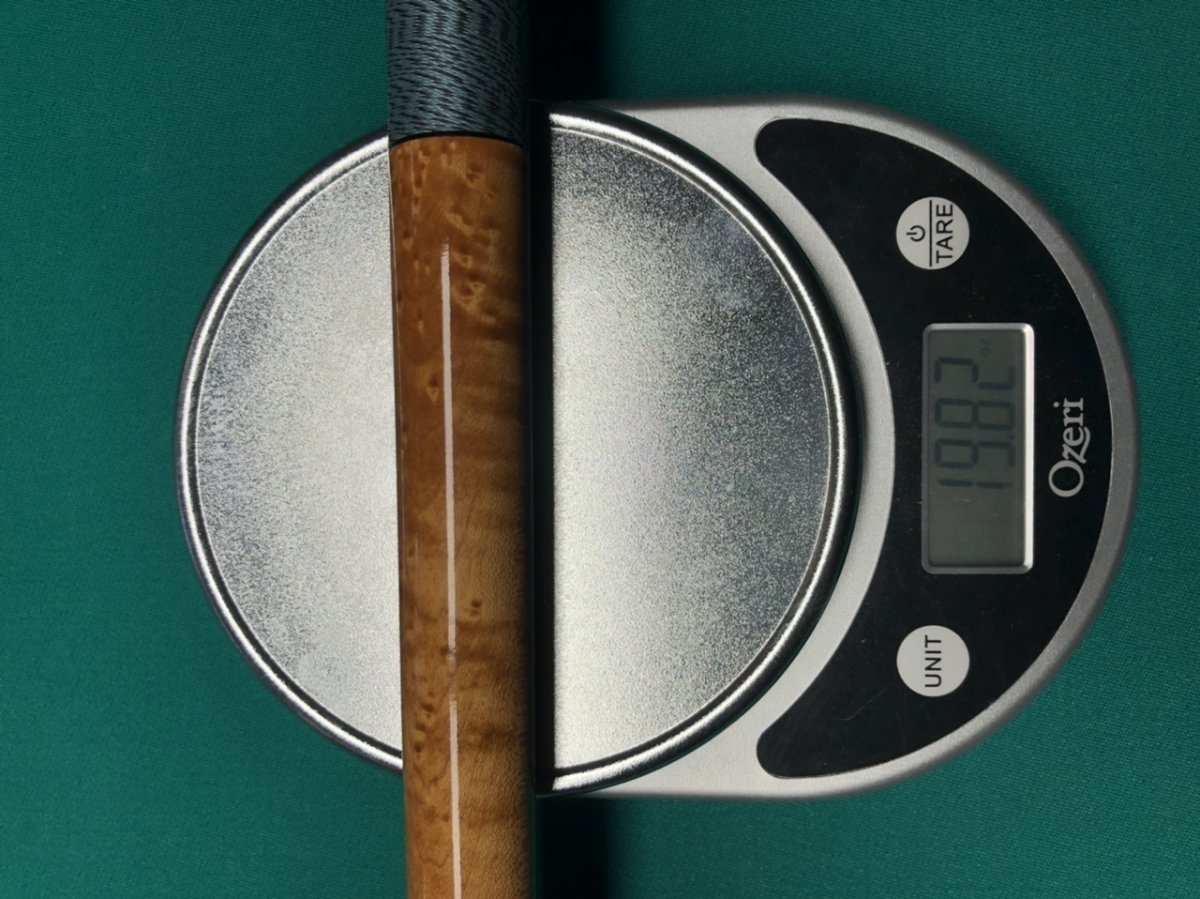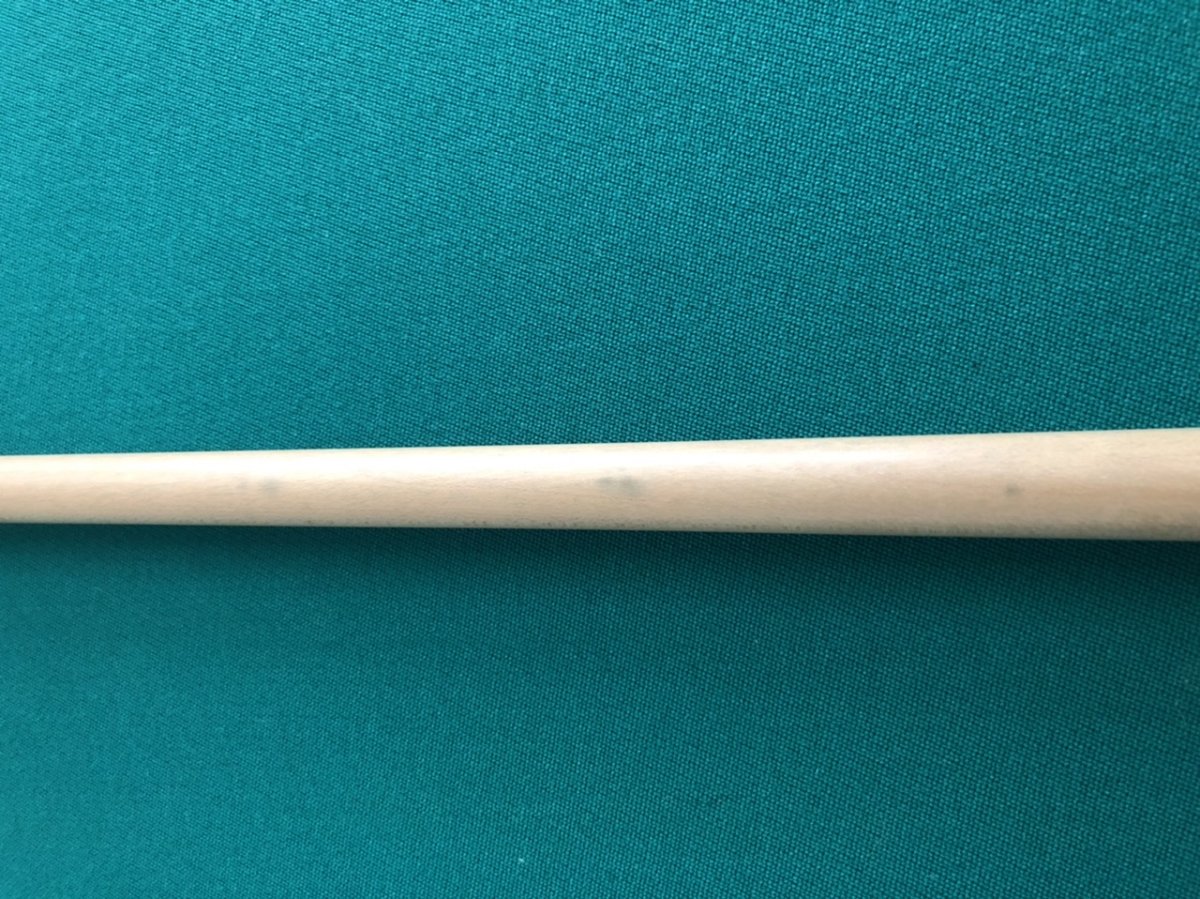 Last edited: