Met a new Jazzy Lady last night
Last night, I had finally met my new lady... she's very simple, yet, for some reason, she has this irresistible, classy charm!
There are cues that are "gwapo", very manly. There are those that are stunningly beautiful because of their elaborate design... And then there are those that despite of their simplicity, got that X-FACTOR that makes you admire them ceaselessly... Last night, I realize, my new cue's a Chick with that kind of charm! Surprisingly, even the (real) girls admire its beauty
If only its real beauty could really be captured in these photos:
My new 18oz, 59.25" charming lady
Nope, it's not Tiger Maple! Look at the grains
A closer look at her 1/4" joint collars and radial pin
The engagement of black-Narra rings and white phenolic joint collars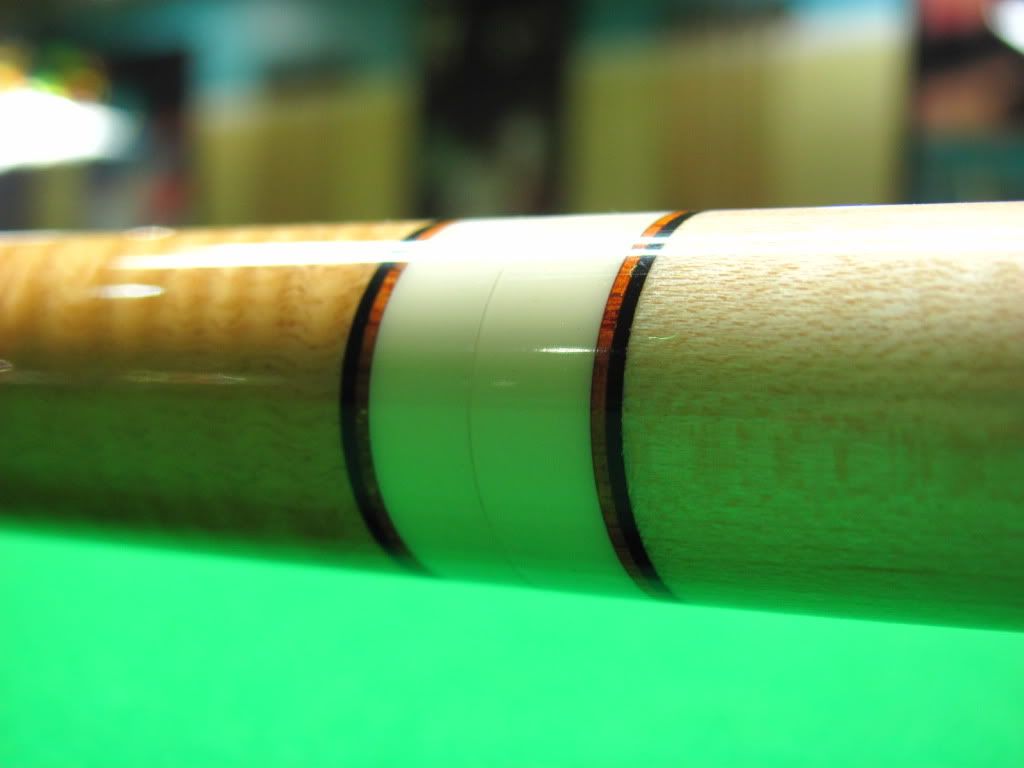 She plays really sweet with Mason Micarta & pressed Master Tip. It only took me a couple of minutes to get to know her well. Did I mention that she's LD?
She's really sexy with an exotic striped wood for her forearm and buttsleeve, and another exotic wood, Narra, for her handle/wrap and buttcap. I haven't gone tired of admiring her beautiful grains: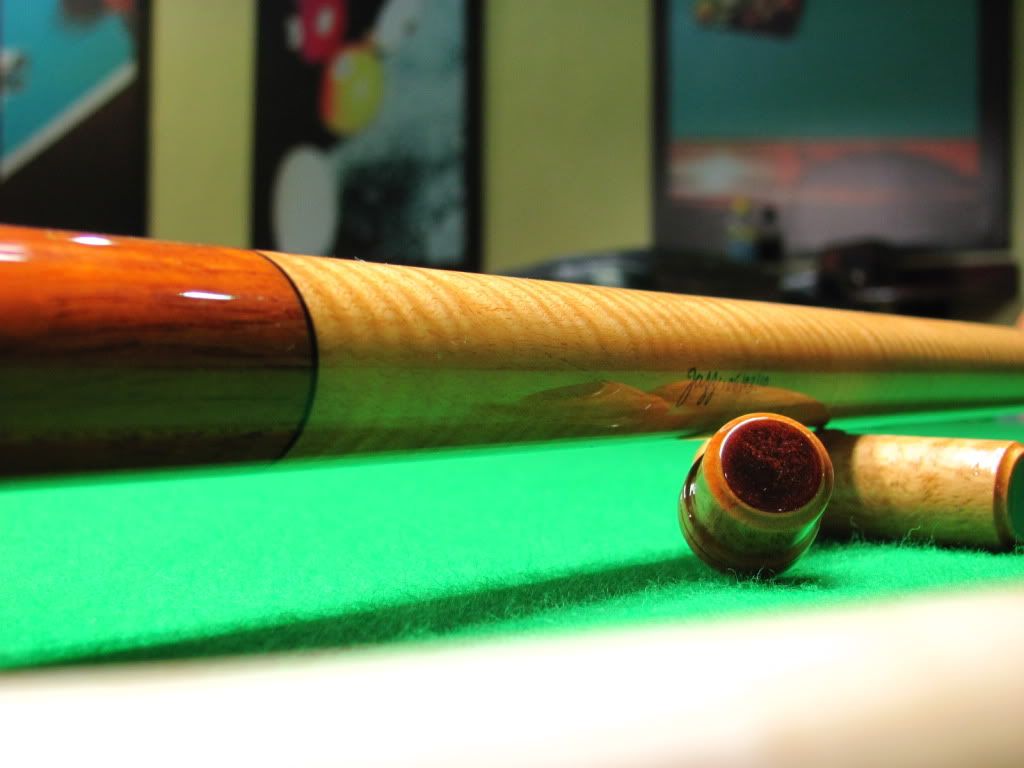 I'd like to thank Lester Dulawan for introducing her to me and to Tony for constructing her :wink:
Last edited: